Gen Z is the first truly digitally native generation; the first to have an always-on spigot of digital music not tied to a shiny round thing. They are also one of the most vocal and active generations on social justice and driving change. With action-oriented role models like Greta Thunberg and Emma González, it is crucial that brands interact with Gen Z in ways that matter to them.
By meeting Gen Z where they are, brands and institutions can help them drive meaningful social change. Let's explore how brands can reach this digital-first audience through the mobilization of technology and purpose-driven messaging.
Connecting with Gen Z through Purpose-Driven Messaging
Messaging is key—that goes without saying. But still, it must be said because so many brands and organizations miss the mark. Messaging is how brands communicate to consumers who they are and what they stand for. Messaging should reflect a brand's mission and values, and it should also permeate its personality. There are many tools to help brands get their message across–from advertising to newsletters. But the most obvious tool is social media. Gen Z is technologically savvy and knows when they are being sold something, so make it worth their while. After all, you've only got eight seconds.
Use those precious seconds to let them know who you are, what you do and what your purpose is. If your brand is about inclusion, or environmental change or pay equity, make sure that is imbued in your messaging and make sure you have proof to back it up because Gen Z will definitely check.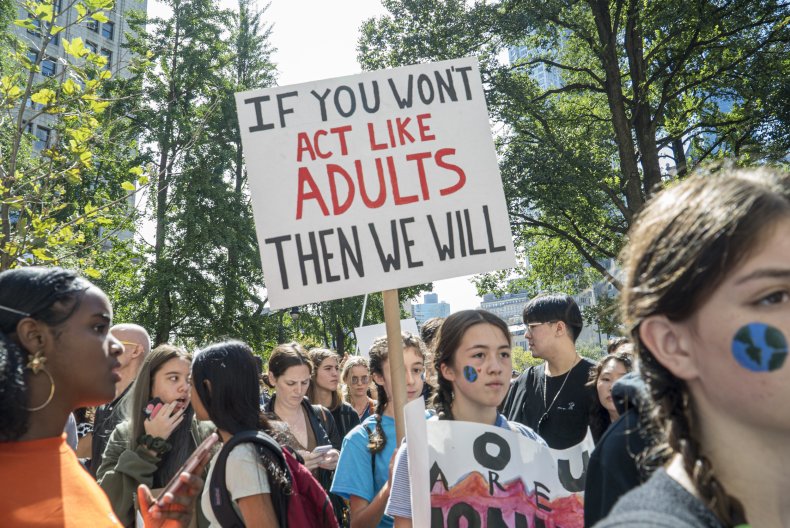 Technology is Your Friend
As the first generation to grow up with an ever present connection to the internet through smartphones, Gen Z knows its way around technology. Brands should use that to their advantage. Utilize mobile apps and make sure you are entertaining a multichannel strategy as 55 percent of Gen Z use their smartphones for five or more hours a day.
Use technology to take advantage of how connected Gen Z is across platforms and regions. Bring awareness to the issues your brand cares about. By connecting with Gen Z across multiple touchpoints, you increase the chances of them hearing your message and wanting to learn more. Those who care about the same or similar issues will spread the word and mobilize alongside you.
Don't Just Talk About it, Be About it
There are many brands out there who talk about how socially aware they are but don't do anything to back it up. Don't be one of them. Purpose-driven brands have genuine missions and follow through with action. Additionally, present your consumers with a call to action. Gen Z is looking to align themselves with brands that care about issues they care about, and they will appreciate you for challenging them to take a stand.
I am personally interested in the way music serves as a connective tissue in our society. It would be impossible to see change in the world without music running alongside people and institutions leading that change. That is why I enjoy working with young people to create music about important social and civic issues in our society.
The most important thing to remember is that as digital-natives, Gen Z yields tremendous power in shaping our technology and our society. They are more bold and outspoken than their millennial counterparts, more entrepreneurial and less inclined to follow the status quo. Their fierce independence enables them to pursue the things they want to rather than the things society tells them they have to. As the largest and most diverse generation in the United States, it makes them the perfect group of people to help drive the changes we want to see in our society and pave the way for generations to come.
Jason Wall is the founder and executive director of Future Youth Records.
The views expressed in this article are the writer's own.