I'm a business writer, so there's not a whole lot I can add to the political discussions surrounding the D.C. riot. I suppose I could poke fun at Wall Street. As the U.S. Capitol was breached by President Trump's goon squads, I checked the markets, anticipating a crash. Silly me. At 3:47 p.m., on January 6, the S&P 500 was up more than half a percentage point. Yes, that's the Wall Street I know and love. But I do have a few left-of-center thoughts, not sure how profound, about big business and its role in last Wednesday's mess of an insurrection. So, here it goes: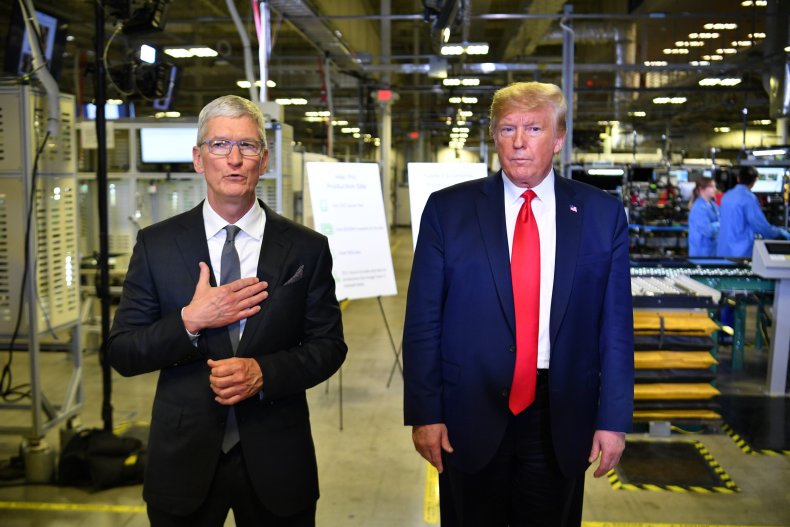 Complicit? Back in September, I wrote a piece titled Someday, Maybe, Tim Cook Will Tell Us What He Was Really Thinking. I asked why the normally forward-thinking Apple CEO was so cozy with President Trump. Cook, for example, appeared at an Austin, Texas, Mac factory dog-and-pony show with the president during the impeachment hearings. And during Trump's re-election campaign, Cook teamed up with Ivanka Trump to hawk the Bizarro World "find something new" program aimed at folks who lost jobs during the pandemic. Of course, the bottom line was that all the Trump-love was good for business. Cozying up apparently paid off with crucial tariff waivers. And who knows what else?
Yeah, I know. You have to do business with politicians you don't agree with. But you don't have to check your morals at the door. Given all the money CEOs and their trade groups have poured into conservative Republican PACs and candidates, they got something to answer for when it comes to the Washington riot of 2021. Paying up to get along has been the playbook forever. Now, it has gone too far and the CEOs know it. But will they do anything? As the saying goes: money talks and you-know-what-else walks.
This much is clear: CEOs clearly have been walking on eggshells when it comes to Trump and his conservative enablers. I still can't forget the time America's top corporate leaders, looking like hostages, joined Trump in a White House conference room back in early 2017. That was the president's American Manufacturing Council, which was quickly disbanded later that year. Remember why? More than a dozen members, led by Ken Frazier of Merck, bailed out after Trump embraced his very fine white nationalist fans in Charlottesville.
You would think that big business and its leaders would have learned their lesson at that point. But no.
Instead, the financial support continued. As Andrew Ross Sorkin of The New York Times pointed out last week, corporate money from Exxon, Chevron and Apollo Global Management has backed senators who peddled Trump's absurd election fraud thesis. The Lincoln Project, per the Times, put the spotlight on AT&T and the Charles Schwab Corp. as well.
Since Trump has refused to concede the presidential election, there's been a lot of tut-tutting from CEOs and their trade groups. And it has been decent tut-tutting. The Business Roundtable, whose members include some of the nation's most powerful CEOs, has called for Trump to admit he lost to Joe Biden—and has condemned the events at the U.S. Capitol. The National Association of Manufacturers CEO even called for the 25th Amendment to be considered. Unusually strong stuff for anyone in the world of business.
But press releases aren't enough. CEOs have got to stop being financial enablers.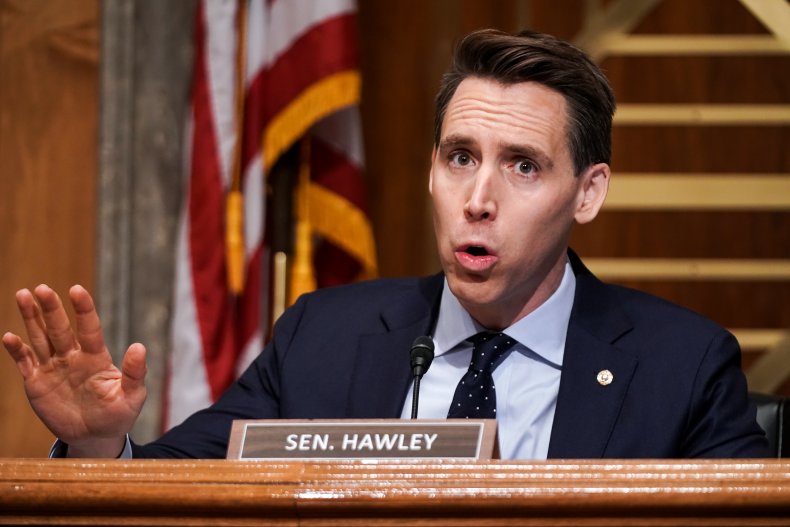 They could start by cutting off flamethrowers like U.S. Senators Josh Hawley and Ted Cruz. Here's one way to do it. According to news reports in Missouri, one of Hawley's major donors, David Humphreys, CEO of Tamko Building Products, called for his censure in the Senate. Also, via The Kansas City Star: "Missouri businessman Sam Fox, an early backer of Josh Hawley, is disavowing the Republican senator, calling his previous support a mistake."
CEOs can also drain the swamp. For instance, end corporate support of organizations such as the conservative American Legislative Exchange Council, which has backed, for instance state "stand your ground" gun laws. Also: be careful about who you do business with. The law firm Foley & Lardner works with a number of corporate clients such as CVS and Major League Baseball. They were also the law firm that, until recently, employed Cleta Mitchell. She's the lawyer who was on the phone with Trump when he appeared to shake down Georgia Secretary of State Brad Raffensperger for votes. The law firm, known for its Republican election law practice, was just shocked that Mitchell was doing such things. Well, corporations might consider doing business with law firms that don't employ folks like Mitchell. (But they won't, I know.)
The point is this: if you want to avoid the behavior you just witnessed in Washington, cut off the money—even if it is good for business and your shareholders. Newsweek contributor Sam Hill, who used to live deep in the heart of Big Business, says it best: "Turn off the money spigot...if business wants to stop this madness, they will stop funding extremist politicians."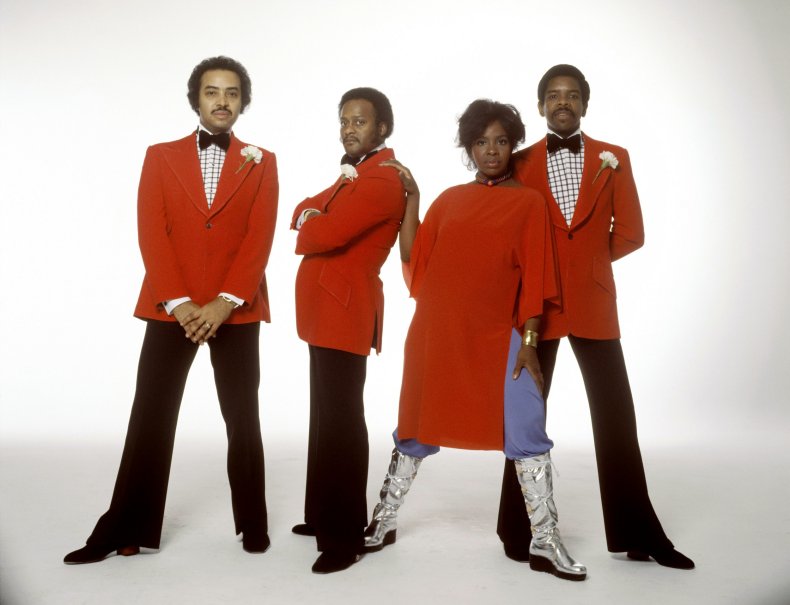 On the Street Jukebox: Congratulations to the new U.S. senators from Georgia, the Rev. Raphael Warnock and Jon Ossoff. Here are some of my favorite classic Peach State songs in honor of the recent runoffs: "Rainy Night in Georgia" by the late, great Tony Joe White; "Midnight Train to Georgia" by Gladys Knight & the Pips (With Dionne Warwick in 1981!); and Billy Joe Shaver with "Georgia on a Fast Train." (Shaver died in October at the age of 81.) Thanks, be safe— and hope you're back here next week.