Why Has Christi Paul Left As CNN's 'New Day' Weekend Anchor?
Christi Paul announced on Sunday, June 26's CNN New Day that she would be stepping down from her position as co-anchor.
The newscaster has been in the position for nine years but confirmed on air that her appearance on the show that day would be her last.
Paul explained in an impassioned farewell speech why she had decided to make the decision to depart.
Why Has Christi Paul Left as CNN 'New Day' Weekend Anchor?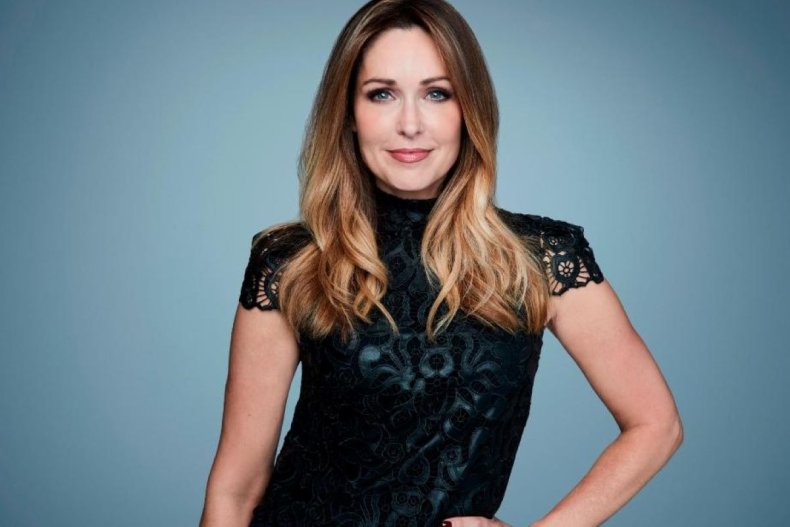 Paul explained the reason for her departure while sitting alongside co-host Boris Sanchez, who shared his support as she gave her emotional speech.
The news anchor explained that she was "part of the Great Resignation" as she said it was because of her experience in the COVID-19 pandemic that ultimately led to the decision.
"Back in 2020 for those of you who might know my husband got COVID and it was really bad for three and a half weeks and there were moments where I thought I was going to be a single mom, particularly when I took him to the ER," she said.
"Like many of you I lived with my parents for a year and at some point my husband and I looked at each other and we said 'What are we doing? We've got to go home.'
"An opportunity came up, I'm going back to Ohio. It's going to be announced later this week for any of you who care, I will let you know, I'll put it out on Instagram."
Paul explained that she wanted to be as fully present as she could in her three daughters' lives, and she could only do that if she stepped down from the position.
She went on: "I love these people, I love this place, I am so grateful and I am so tired, I'm exhausted.
"We're here every Saturday and Sunday and I just couldn't be who I needed to be for my family, I was tired and I told [the show bosses] look let's be honest the work we do is important... but at the end of the day, somebody is going to sit in this seat and I'm going to leave, and the show will go on, as it should.
"But nobody else is going to be my kids' mom. And nobody else is going to be my husband's wife or my parents' children, and I need to be fully, fully present there."
Paul concluded by heaping praise on her co-host and the many people who work tirelessly behind the scenes, saying: "These are some of the smartest, kindest, most thoughtful, most talented people on the planet and I am so grateful to learn from you and know you, this has been a highlight of my life and I wish you all the best."
Paul has worked for CNN for almost 20 years, and as well as co-anchoring New Day for the past nine years she also reported for HLN, which she first joined in 2003.
Taking to Twitter after the show ended, Paul said that she felt "overwhelmed" by the support she had received and that she "genuinely appreciate[s] each one of you."