Why Do People Make Sacrifices During Lent?
Lent is almost here, which means that some people will be making sacrifices (or penances) for the next few weeks, as part of their Christian faith. The 40-day period between Ash Wednesday and Easter Sunday represents the 40 days that Jesus spent fasting in the desert. Three common ways people participate in Lent are fasting, prayer and almsgiving, which are meant to make the period more meaningful.
Some people give up minor vices—like coffee, sweets, sugar, alcohol, soda and even social media—for the full 40 days. (It's not unusual for non-Christians to also participate in this fasting period as a cleanse.) During Lent, it's also common for folks to abstain from eating meat on Fridays, along with Ash Wednesday, the latter of which falls on February 17 this year.
As per The Washington Post, in the early times of the Church, meat was thought to be a luxury, and thus something that could be abstained from, to demonstrate "self-discipline." A patristics professor also told the Washington Post that giving up meat is supposed to encourage charity—that people should donate money that would've gone toward purchasing meat, as a form of almsgiving.
Others use the few weeks of the Lenten season to volunteer their time for a charity or help others, instead of simply giving up meat or, say, soda for a brief time. Many people also take time out of their day for prayer, to get closer to God.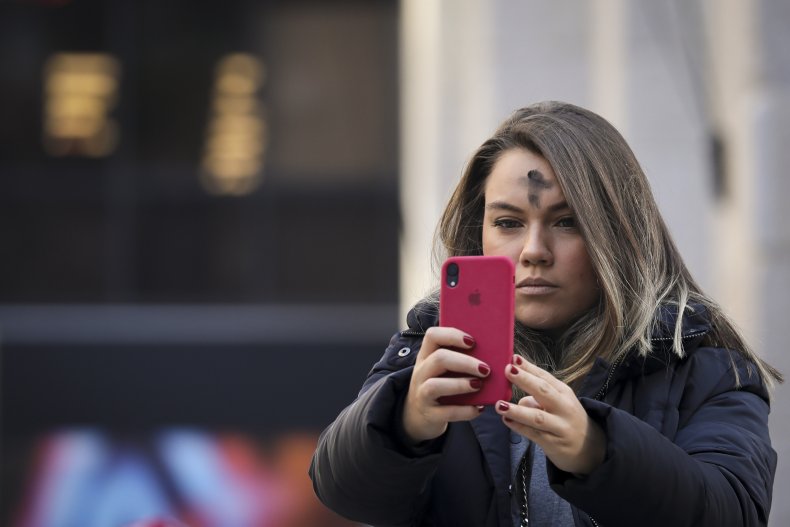 According to Catholic Digest, the sacrifices are meant to pay tribute to "God's glory," to do penance for past sins and to try to steel oneself against future sins.
This will be a particularly taxing Lent for some people, though, who already feel like they've had to sacrifice so much during the coronavirus pandemic. People on social media have been joking that they don't think they can go without little pleasures like chocolate or fast food this year. One person went viral with a tweet saying she's just plain giving up.
"Lent in a lockdown? No thank you," another chimed in, earning more than 2,000 likes. "My vices are the only thing keeping me sane right now."
Someone else said that since they sacrificed their "freedom, waistline and sanity for the last 11 months," they would be skipping Lent this time around.
One person joked about how they're giving up going out to eat, traveling via airplane, seeing family and friends and more—all things that many of us have had to sacrifice already, because of coronavirus.