Why Dolly Parton Rejected Rock and Roll Hall of Fame Nomination
On Monday, legendary country musician Dolly Parton announced that she is declining her nomination to the Rock & Roll Hall of Fame, stating that she doesn't believe she's "earned that right."
"Even though I am extremely flattered and grateful to be nominated for the Rock & Roll Hall of Fame, I don't feel that I have earned that right. I really do not want votes to be split because of me, so I must respectfully bow out," Parton wrote in a statement on social media.
"I do hope that the Rock & Roll Hall of Fame will understand and be willing to consider me again - if I'm ever worthy. This has, however, inspired me to put out a hopefully great rock'n'roll album at some point in the future, which I have always wanted to do!," she added.
Last month, Parton also told Billboard magazine that she was "absolutely floored" to be considered for the Rock and Roll Hall of Fame, stating that she "never thought of myself as being rock and roll in any sense of the word."
"I guess they judge it on the music and the influence certain songs have had, and I guess I've had songs with other people in that realm," she added. "I'm not expecting that I'll get in. But if I do, I'll immediately, next year, have to put out a great rock and roll album — which I've wanted to do for years, like a Linda Ronstadt or Heart kind of thing."
A 10-time Grammy winner, Parton has reached groundbreaking milestones as a country artist, pop performer, film star, songwriter, and entrepreneur. In 1999, Parton was inducted into the Country Music Hall of Fame, joining the ranks of other artists such as Johnny Cash and Hank Williams.
Two of Parton's most famous songs Jolene and I Will Always Love You, have been inducted into the Grammy Hall Of Fame, and in 2011, Parton received the Recording Academy's lifetime achievement award.
But while Parton has won countless awards during her career, the musical icon has been known to turn down some honors. Parton twice declined a Presidential Medal of Freedom from Donald Trump's administration and said she wasn't sure she would accept one from Joe Biden either. And in February 2021, Parton asked Tennessee lawmakers to scrap a bill that would see a statue erected in her honor, stating that she didn't want to be "put on a pedestal."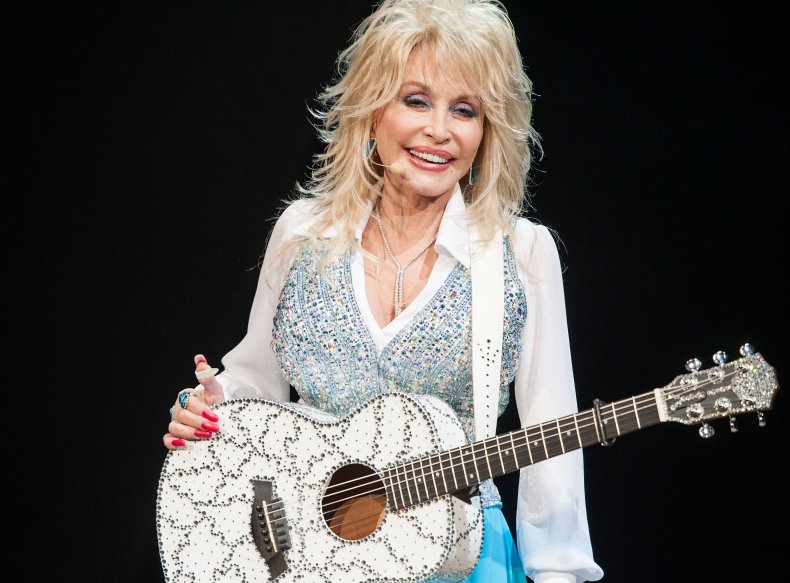 Parton was among a long list of musicians considered for the Rock Hall this year that includes several other first-time nominees such as Eminem, Beck, Duran Duran, A Tribe Called Quest, Carly Simon and Lionel Richie.
According to the Rock Hall's website, an individual artist or band must have released its first commercial recording at least 25 years prior to their nomination. Nominees are chosen by a body of more than 1,000 artists, industry members and historians, but inductees are ultimately selected by fans.
Fans can vote for their favorite artists on the Rock Hall's website through April 29, and inductees will be announced in May.
"This year's ballot recognizes a diverse group of incredible artists, each who has had a profound impact on the sound of youth culture," John Sykes, chairman of the Rock & Roll Hall of Fame Foundation, said in a statement. "Their music not only moved generations but also influenced the sound of countless artists that followed."
The Rock Hall chooses artists and bands based on factors including an artist's musical influence, the length and depth of their career, innovation within their body of work, and superiority in musicianship and technique.