Representative Scott Perry, whose personal phone was seized by the FBI this week, has emphasized that he is not the target of the federal investigation, but the seizure signals that the probe is likely "gaining momentum and focus," experts said.
The Department of Justice's (DOJ) inquiry, which began last year, has ramped up in recent months. Tuesday's incident involving Perry is the third major action from the FBI to seize electronic devices from close allies of former President Donald Trump, who allegedly played a role in the effort to overturn the results of the 2020 election.
In a statement announcing the seizure, Perry said that the device has information beyond his legislative and political activities, including "personal/private discussions with my wife, family, constituents, and friends." The Pennsylvania Republican maintained that none of the communications are "the government's business."
But Ion Meyn, an associate law professor at the University of Wisconsin, said investigators would have had to present a judge with sufficient evidence linking the information stored on Perry's personal phone to the commission of a crime before obtaining the warrant.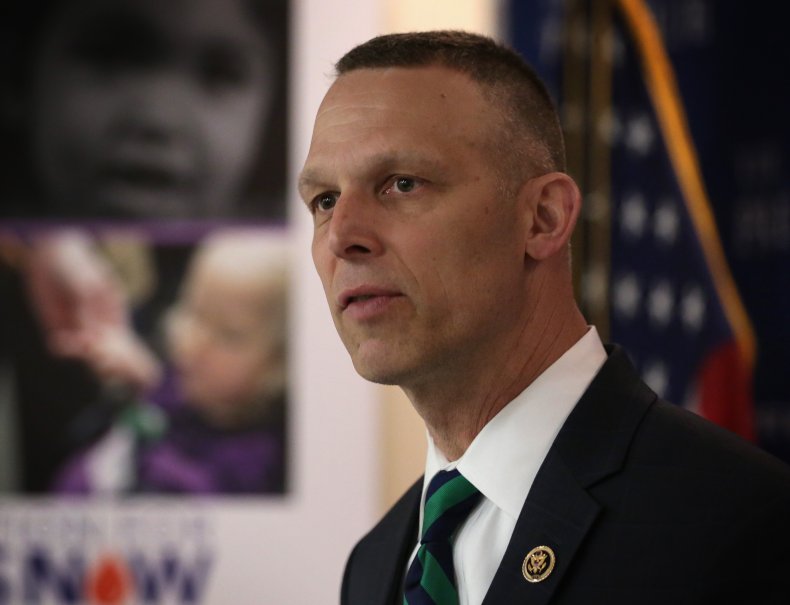 For example, Meyn said that investigators might have found incriminating messages on another person's device—like the ones that have already been confiscated by the FBI—that were sent to Perry's phone. That could constitute probable cause that "additional incriminating information can be found" on the congressman's phone. Federal law enforcement agencies seized devices from Trump attorney John Eastman and former DOJ official Jeffrey Clark in June.
"It does not matter if the congressman is a suspect or not; the information sought by officers may involve the investigation of someone else," Meyn said.
Michael McAuliffe, a former federal prosecutor and former elected state attorney, told Newsweek it's "not surprising" that agents and prosecutors sought a search warrant knowing that Perry refused to comply with the House committee investigating the January 6 Capitol riot.
While Perry might not be the target of the probe, McAuliffe said the congressman is likely "a subject of the federal criminal investigation that now appears to be gaining momentum and focus."
Although Perry might have blocked the investigative efforts from lawmakers by refusing to comply with the House panel's subpoena, Neama Rahmani, a former federal prosecutor, said that "prosecutors have many more tools at their disposal."
"Prosecutors can get search warrants, and what we're seeing is the Department of Justice flexing its muscles in a way that a congressional committee cannot," Rahmani told Newsweek.
He said it's likely that investigators seized Perry's personal phone, and not his government phone, because it would be more likely for someone to behave improperly in communications on that type of device.
Meyn added that the phone could also provide investigators with the location of the phone during a particular time period, which could be beneficial to a probe.
Perry confirmed on Wednesday night that his attorneys were informed that he's "not a target of its investigation." He said he directed his team to cooperate with the investigation but advised them to protect information protected by the Constitution
Speaking to Fox News, Perry said he would have complied and provided any necessary information to the FBI "if they would have just contacted my attorney."
"But they want this spectacle. They want this show. They want the intimidation," Perry said.