'Why I Quit Teaching': Teachers Tell Stories of Threats, Abuse, Depression
Teachers are quitting the jobs they loved, leaving farewell notes on social media that describe abuse, violence and mental health struggles.
The hashtag #TeacherQuitTok has been viewed 87 million times on TikTok, revealing the painful experiences that drove educators out of their profession.
A woman with the username @jeskazeeeee shared just "one reason out of a thousand" that she quit teaching in a video on October 18, racking up 1.7 million views. She described an unfamiliar man "barging" into her classroom while she was chatting with junior high students. He pushed through the students and backed her against the wall.
The man was erratic and speaking frantically, so worrying that her students were at risk, the teacher ushered them outside. She stayed calm and called the school's office to remove the man. The next day, an administrator chastised her for reporting the incident, saying the stranger was an adult graduate.
"That is just one example of why I left," said the teacher.
On October 19, teacher Holly Acre said she quit in the middle of the school year.
"Because of the stress and the second-hand trauma from the classroom, I developed anxiety and I fell into a depression," she said. "I had to go to the doctor and he prescribed me talk therapy and antidepressants, all to cope with my daily job."
Later, Acre realized that she couldn't afford the quality of life she wanted on a teacher's salary. She found her personal life suffered as she was drained by the job.
Another teacher, Bianca, said she started teaching this year. She was excited to "make an impact on the future generation," but she quickly suffered violence in the classroom. On the second day of school, she was bitten, hit and pushed by a student.
Bianca went to urgent care, but shortly after, a student bit her again and put both of their hands on her neck. She was bitten twice more, once while trying to teach 20 children at the same time.
"Other students started showing behavior problems," she said. "Trashing and throwing things in my classroom was a daily occurrence."
Now Bianca has taken time off for her mental health, she said.
A spokesperson for the National Education Association (NEA) told Newsweek these grievances match what the association has heard anecdotally from NEA members who are leaving their teaching jobs. In February, an NEA survey found that 55 percent of educators said they were preparing to quit their jobs earlier than planned.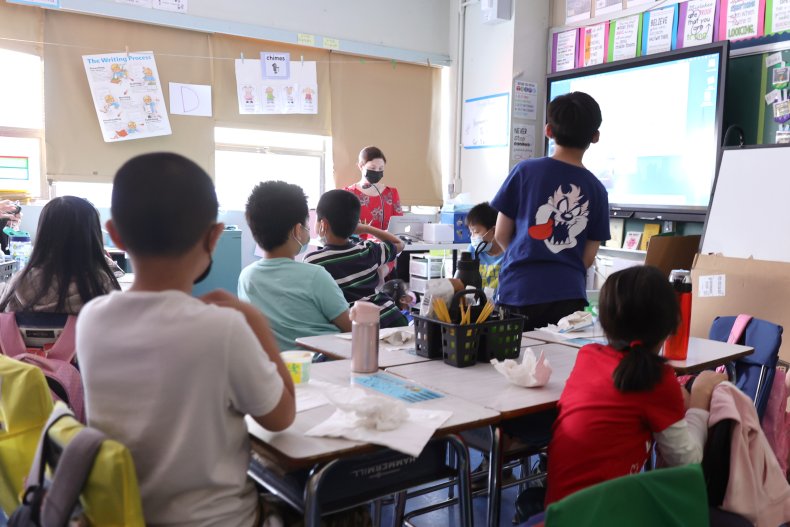 "After persevering through the hardest school years in memory, America's educators are exhausted and increasingly burned out," said NEA President Becky Pringle in a press release. "School staffing shortages are not new, but what we are seeing now, is an unprecedented staffing crisis across every job category."
According to a survey from the U.S. Department of Education, 53 percent of public schools were understaffed at the beginning of the 2022-23 school year, while 60 percent said they have struggled to fill support-staff positions since the start of the COVID-19 pandemic.
While a wave of teachers quit, the pool of new hires has shrunk as the profession loses respect and status. The Phi Delta Kappan (PDK) Poll of the Public's Attitudes Toward the Public Schools found that in 2018, for the first time since 1969, a majority of Americans—54 percent—said they did not want their children to become teachers. That figure surged to 62 percent in 2022.
The shortage of teachers has left schools grasping for non-certified instructors. Oklahoma's Legislature passed a bill allowing schools to make further use of adjunct teachers, who are not required to have certain degrees and certifications. In Florida, military veterans are now permitted to teach without a bachelor's degree.