Iran Does Not Have Nuclear Weapons, But Here's Why Its Program Is at the Heart of the Crisis
Iran is not believed to possess nuclear weapons and officially has never sought them—although its top foes the United States, Israel and Saudi Arabia are among those who argue that the Islamic Republic has always secretly wanted such a weapon of mass destruction. This dispute has been at the heart of a worsening Middle East crisis that flared up with the Pentagon's killing of a top Iranian military leader.
The assassination of Revolutionary Guard Quds Force commander Major General Qassem Soleimani along with top Iraqi militia figures Thursday in Baghdad came amid a series of deadly, tit-for-tat escalations that has worsened since President Donald Trump pulled out of a 2015 nuclear deal in May 2018. The accord granted Tehran billions of dollars in sanctions relief in exchange for severely restricting its nuclear activities. The agreement has since begun to unravel, with European powers struggling to normalize trade ties under threat of U.S. sanctions and Iran reducing its own commitments in response.
While Soleimani's death may be the most dramatic salvo in the U.S. and Iran's feud in some time, it was not at all the first blood shed throughout the two nations' complex, tortured history.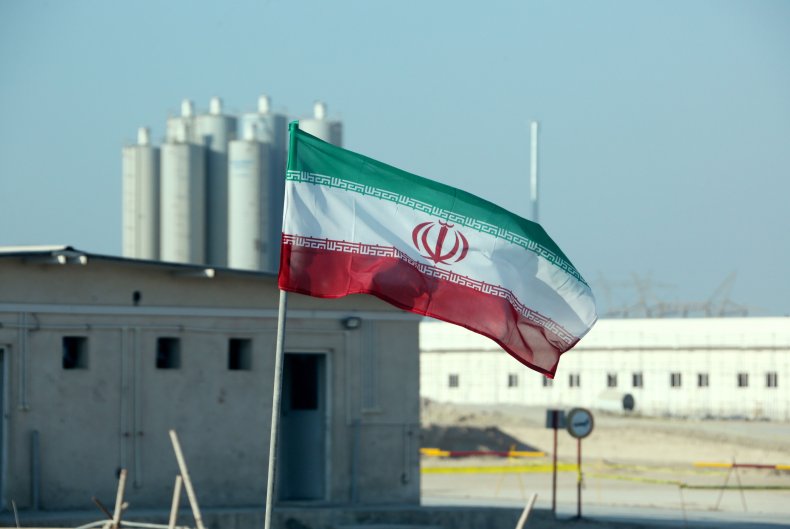 Officially, nuclear weapons have been banned by Iran because Supreme Leader Ayatollah Ali Khamenei has deemed them to be forbidden under Islam; since 2003, the U.S. accused of Iran of seeking to develop them. That same year, Khamenei issued a fatwa—an Islamic legal opinion—allegedly dating back to beliefs he expressed for nearly a decade, opposing the manufacturing of weapons of mass destruction.
While Iran's nuclear activities continued, officials consistently argued—and have to this day—that the work was purely for energy purposes.
The idea of weapons of mass destruction being un-Islamic has repeatedly surfaced in the Islamic Republic over the years, with Khamenei saying as recently as June that "religious verdicts prohibit building nuclear weapons." Iran also publicly opposes chemical and biological weapons, owing to Iraq's use of mustard gas and nerve agents during their 1980s war in which Washington backed Baghdad and at times bombed both Iranian troops and civilians.
Still, the United Nations Security Council remained unconvinced as Iran refused to stop enriching uranium, and began targeting Tehran with sanctions in 2006. That same year, James Risen published his book State of War that included the account of CIA operative Jeffrey Sterling, who detailed a secret operation to sabotage Iran's nuclear program. The operation was described as "hopelessly botched, and possibly backfiring by giving the Iranians blueprints that could be useful to them if they sorted out the good information from the errors."
As international restrictions against Tehran tightened in 2010, a computer virus known as Stuxnet was uncovered that crippled Iran's centrifuges. Also that year, a series of targeted attacks began that killed four Iranian nuclear scientists and wounded another.
Iran blamed both Israel—which itself is widely believed to possess nuclear weapons—and the U.S. for the operations. Israel has neither confirmed nor denied its involvement in either, but has been widely attributed both with the U.S. assisting in the latter.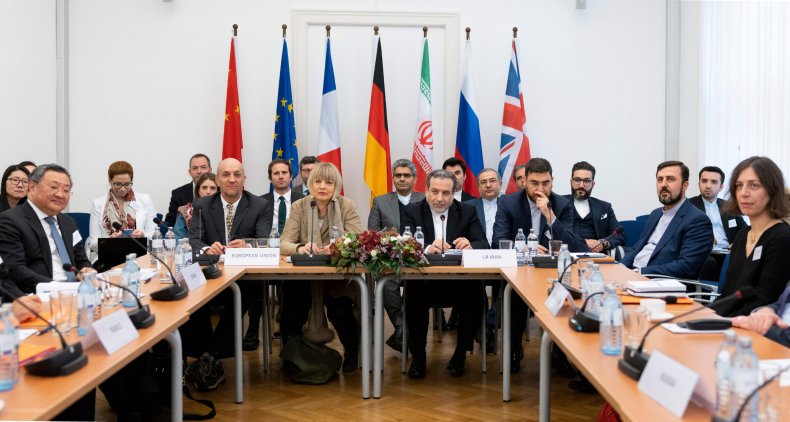 The finalization of the Iran nuclear deal—officially known as the Joint Comprehensive Plan of Action—in 2015 was largely hailed as a diplomatic landmark by the international community. Though opposed by hardliners in both Washington and Tehran, the agreement officially held Iran's nuclear program under the scrutiny of International Atomic Energy Agency monitoring and opened up the country's economy.
Trump, who came to office in early 2017, felt it did no go far enough, however, in curbing what he believed to be Iran's nuclear weapons ambitions, as well as its support for militant groups abroad and its ongoing missile development. He has since applied a "maximum pressure" strategy in hopes of reining in the Islamic Republic, though the security situation across the Middle East has deteriorated significantly.
For one year, the International Atomic Energy Agency reported that Iran abided by the deal, even without any U.S. or full European commitment. On the first anniversary of the U.S. exit from the nuclear deal last May—and just days after the White House announced the deployment of additional troops to the Persian Gulf region—Iran, however, officially began stepping away and has continued to do so.
Fellow signatories China, the European Union, France, Germany, Russia and the United Kingdom all continue to support the accord. But all parties have raised their doubts as to its success should tensions continue to worsen.