Why ISIS Continues to Strike Turkey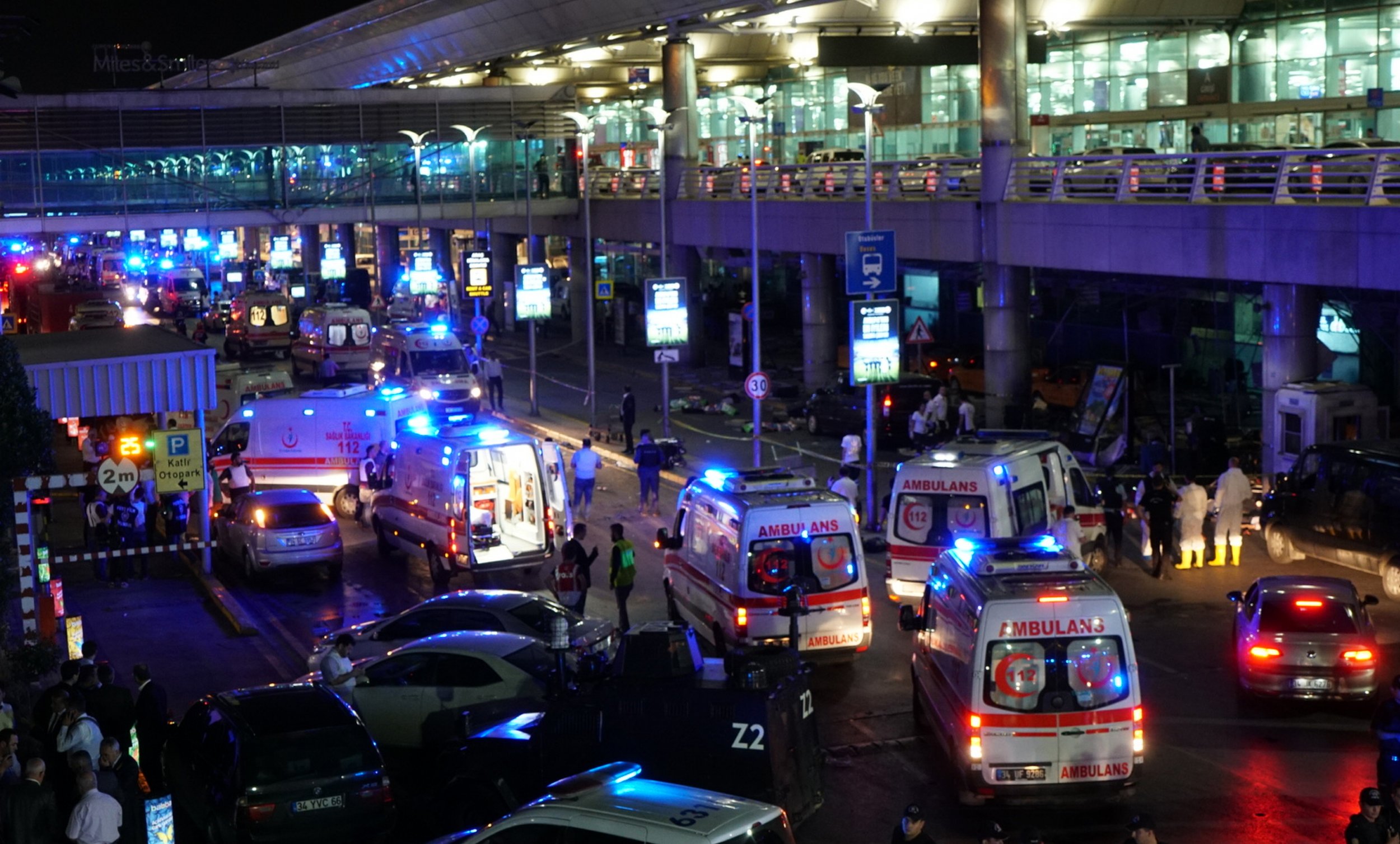 Turkey was struck by yet another terror attack Tuesday, this time at its gateway to the world. Istanbul Ataturk Airport, the biggest in the country with an average of over 160,000 passengers each day, was attacked by suicide bombers armed with automatic rifles. The assault claimed 41 lives and wounded close to 240 people.
Akin to the attacks at Brussels Airport in March, estimates by the Turkish authorities suggested that the attack was undertaken by the Islamic State militant group (ISIS). It brings the total ISIS death toll in the country to over 200, in addition to scores left wounded and traumatized.
This is also the third major ISIS-linked attack in Istanbul, the financial and population center of the country, since January 2016. While the identities of the attackers are yet to be disclosed, ISIS has relied primarily on Turkish citizens that have fought among its ranks in Syria, but has also utilized foreign operatives to strike Turkey.
The attack also marks a new target set for ISIS; the group has previously targeted political rallies, protests, tourists, border towns, and Turkish security forces. ISIS' attacks in Turkey have varied based on its objectives. In domestically-centered attacks, the organization chose to strike the capital and sensitive Kurdish cities to incite internal tensions and weaken trust to the government.
In attacks that aimed to ease its hand in the Levant, it chose to strike border towns to open a new front with Turkey, and to provoke that country to strike against ISIS targets and undermine the uneasy balance between the Russian and U.S.-led efforts. In its attacks against tourist destinations in Istanbul, it has both tried to weaken Turkey's image and economy, as well as sending an international message to display its capabilities and sophistication at a time it is losing ground in Syria and Iraq.
Why Turkey?
Although ISIS has conducted major attacks in Europe, its recently heightened activity in Turkey over the last year, which includes six major suicide attacks and a month-long rocket campaign, bears no comparison. This is due to a multiplicity of factors. Turkey's land border with Syria and Iraq is over 1,250 kilometers in length, a portion of which is still controlled by ISIS. The group has utilized the border to smuggle militants, arms, equipment and resources back and forth throughout the civil war.
Furthermore, Turkey hosts over 2.5 million refugees from the two countries with limited ability to conduct background checks before allowing them in. Guising themselves as refugees, both ISIS and reportedly PKK-affiliates have managed to smuggle in operatives to conduct attacks in Turkey.
Moreover, the open-door policy that Turkey has applied to both refugees and to rebel groups targeting the Assad regime since the beginning of the Syrian Civil War has allowed numerous militant groups, including jihadists, to establish networks within the country. This has been exacerbated by the fact that Turkey is situated at the crossroads of Caucasian and Central Asian jihadists, as well as European ones, that aim to access the battlefield in Syria and Iraq.
Hence, Turkey is the most easily accessible NATO member and a sensational target for ISIS. While getting into major European countries and the U.S. would necessitate ISIS operatives to go through stringent border and airport controls, it would be considerably easier to strike at tourists or diplomatic missions of these countries in Turkey instead. As such, the returning foreign fighters threat is felt more acutely in Turkey.
Although Turkey has increasingly targeted ISIS networks within the country and upped its border control measures, it is likely that some of these networks, and ISIS contacts with smugglers operating near the border, managed to survive and go further underground. As Turkey has had to deal with numerous domestic and international Islamist terror organizations since the 1980s, and has a growing amount of citizens prone to radicalized views of Islam, ISIS has also benefited from a ready pool of recruits, sympathizers and accessible jihadist networks.
Ankara's next steps
With each attack, ISIS displays its capabilities and lethality, punishing and weakening its enemies politically and economically. Each attack serves to spread its message to both its sympathizers and to those that fear it across the globe. Following numerous major terror attacks by ISIS and PKK affiliates over the last year, the latest attack against Istanbul Ataturk Airport once again lies bare the deficiencies in the country's security and intelligence nexus.
Although Turkish airport security measures are stricter than the Ankara's European counterparts, the latest attack has been yet another example that the country's existing paradigm or capabilities are not sufficient to meet the multitude of challenges that it faces. What the country direly needs is an overhaul of its capabilities in these fields to prevent, deter and minimize future attacks, and to muster the assistance of its partners and allies in the West to accomplish these ends.
Doruk Ergun is a security analyst at the Istanbul-based Center for Economics and Foreign Policy Studies (EDAM).