Why Isn't 'Bachelorette' On Tonight? Why the Reality Dating Show Got Pushed
Sorry Bachelorette fans, no roses will be handed out Monday night. Not only was Bachelor Nation met with a "to be continued" episode last week but fans will need to wait one more day before knowing what happens with the Luke v. Luke feud.
In place of the reality dating show, the Golden State Warriors and Toronto Raptors will gather at Scotiabank Arena for Game 5 of the NBA Finals. The Raptors have delivered a shocking performance and come into Monday night's game with a 3-1 series lead.
Luckily, for Warriors fans, there may be a possibility that Kevin Durant will return to the court for Game 5 after suffering a calf injury, but it will be a "game-time decision," according to Sports Illustrated.
While sports fans rejoice for a night of basketball, Bachelor Nation has previously proven themselves an angry bunch when their evening pleasure is interrupted or rescheduled.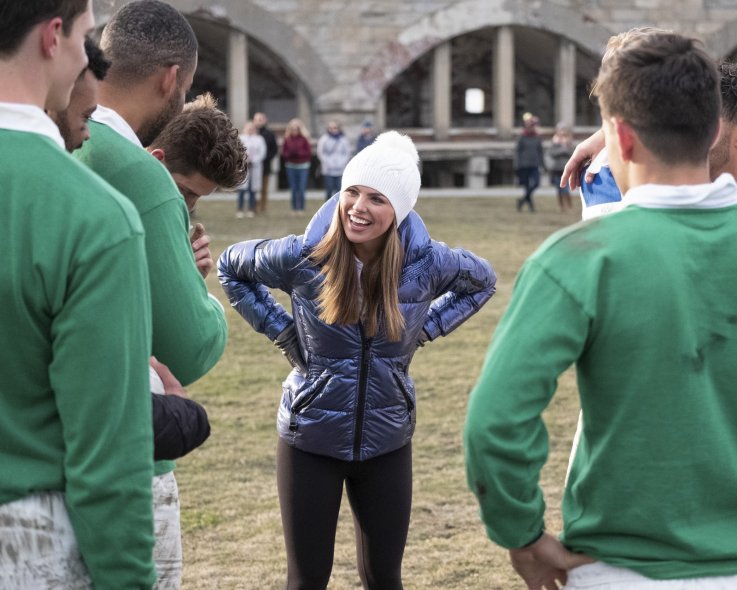 Last month, as previously reposted, Fox 45 weatherman Jamie Simpson launched into an excoriation of his viewers during a live tornado bulletin when people started to complain on social media that the warning had interrupted The Bachelorette.
A tornado watch was issued on May 27 through to 2:00 a.m. local time for Ohio, with the highest risk areas near and north of Interstate 70. The weatherman was giving live updates on the Tornado, which would go on to devastate the Dayton area later on that night, when he saw complaints come in on social media.
In a video shared widely on social media, Simpson said: "Just checking social media. We have folks complaining already, 'just go back to the show.' No, we're not going back to the show, folks. This is a dangerous situation, okay?
"It's your own neighborhood. I'm sick and tired of people complaining about this. Our job here is to keep you safe and that's what we're going to do.
"Some of you complain that this is all about my ego. Stop, okay? Just stop right now. It's not." Simpson was clearly frustrated, finishing with, "I'm done with you people, I really am. This is pathetic."
Find out what is next for Hannah B and her remaining suitors when The Bachelorette returns to ABC on Tuesday at 8 p.m. ET.
Why Isn't 'Bachelorette' On Tonight? Why the Reality Dating Show Got Pushed | Culture