Why Kim Kardashian Was Fined for Her Crypto Ad and Matt Damon Wasn't
Kim Kardashian's settlement with the Securities and Exchange Commission (SEC) over her promotion of a crypto asset security has led to inquiring eyes landing on Matt Damon and his commercial for Crypto.com.
Kardashian settled the charges without admitting to or denying the allegations, according to the SEC. She will pay $1.26 million in penalties, disgorgement (repayment of profits from illegal transactions) and interest, and she has agreed to cooperate with the agency's ongoing investigation.
The SEC alleged that Kardashian failed to disclose a $250,000 payment to publish a post on her Instagram account promoting EthereumMax's crypto asset security EMAX tokens.
After the charges against Kardashian were announced, a lawyer representing Kardashian, who is worth an estimated $1.8 billion, said that she has been cooperating with the investigation. Her settlement has led to questions on social media over why Damon has not faced similar legal action, given his involvement in a Crypto.com ad.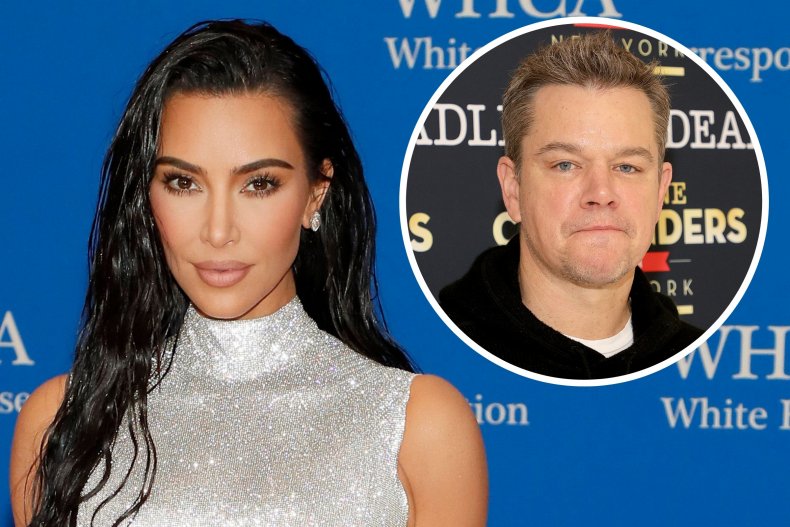 Damon's ad aired for the first time on October 28, 2021, when the price of Bitcoin was $60,622.14. At that point in time, Bitcoin also had a total market cap of $1.14 trillion.
From its near-record high around the time of Damon's famous "fortune favors the brave" Crypto.com ad, the price of Bitcoin and other cryptocurrencies hit record lows.
While there was a slight increase in its value in the days following the release of the ad, the current price of Bitcoin is a shell of its former self. As of October 3, it is worth $19,375.20. The current market cap stands at $372.18 billion.
An SEC spokesperson told Newsweek when contacted regarding possible charges for Damon: "The SEC does not comment on the existence or nonexistence of a possible investigation."
As to why have similar investigative headlines not emerged concerning Damon, Max Schatzow, founder of New York City-based RIA Lawyers LLC, told Newsweek that it all boils down to what was being promoted.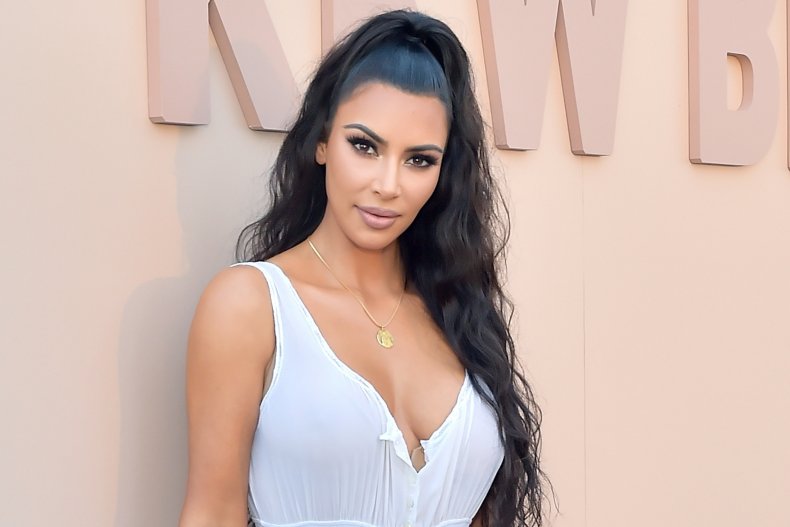 "Kim promoted a specific token offering, whereas Matt Damon was involved in a bit more of a broad marketing campaign for a website—Crypto.com," Schatzow said. "Also, Damon's ad campaign was accompanied with disclosure—albeit very tiny.
"The SEC concluded that EthereumMax was a 'security' under the federal securities laws and she didn't disclose her receipt of compensation. In Damon's case, Crypto.com itself isn't a security, it is a website."
As such, Schatzow, who advises investment advisers and broker-dealers on a range of financial regulatory matters, said that it is unlikely Damon will face charges from the SEC.
"If the Federal Trade Commission believed the disclosures in his TV commercial were insufficient, it might be possible he faces charges from the FTC, but I think those charges would be pretty unlikely," he said.
While social media remains ablaze with speculation over other celebrities that may face legal action, Schatzow told Newsweek that Kardashian's settlement does not set any kind of new precedent.
"You need to remember that this isn't the first action involving celebrity endorsements of initial coin offerings," he said. "Floyd Mayweather, DJ Khaled, Steven Seagal, and T.I. have all faced similar actions."
Schatzow also shared a warning for celebrities approached for endorsements of a similar nature in the future.
"The message to celebrities is to be careful before you agree to any promotion in the crypto space because federal securities or commodities laws might apply," he said. "They and their public relations teams should all consult with their corporate lawyers before agreeing to any type of promotion."
Newsweek reached out to representatives of Damon and Kardashian for comment.