Why King Charles Might Not Wear Pants to His Coronation 
King Charles III has been celebrated as one of the best-dressed men in Britain—he was named GQ magazine's man of the year in 2018 and interviewed for British Vogue about his clothing style in 2020. For the 74-year-old monarch, though, his coronation this spring may present the greatest fashion conundrum of his public life: pants or no pants?
Throughout the thousand-year history of the monarchy, kings' and queens' coronation robes have altered and changed with time. The form used by the last king crowned in Westminster Abbey (Charles' grandfather King George VI, in 1937) followed a line set centuries years earlier.
George VI's coronation outfit, though streamlined from the ones used by his father (King George V) and grandfather (King Edward VII), followed the lines of the kings dating back to the Tudors, with a silk waistcoat, silk knee breeches and hose (or stockings)—not pants.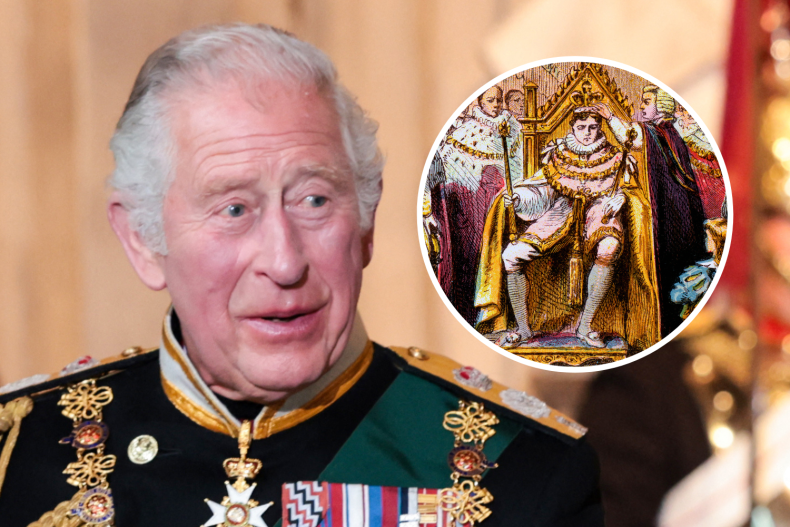 In 1821, King George IV created a fantastical version of the coronation outfit for kings, which included Elizabethan-style trunk hose and stockings. But these were abandoned by George VI for a longer, less ostentatious pair in white silk.
If King Charles was to follow the coronation custom adopted by his grandfather, he would appear at his May 6 coronation at Westminster Abbey in white knee-length breeches and white hose with leather pumps. This wouldn't be Charles' first time in a variation of such an outfit—breeches and hose are still worn with the Order of the Garter for formal occasions, and both the king and Prince William have sported the look in recent years.
If Charles decides to abandon the antiquated leg coverings as part of his reported modernization of the ceremony and go with a trusted pair of pants, he would not be the first king to do so.
In 1831, King William IV decided to strip away a large amount of the pomp and pageantry so loved by his extravagant brother, George IV, in favor of a more streamlined aesthetic.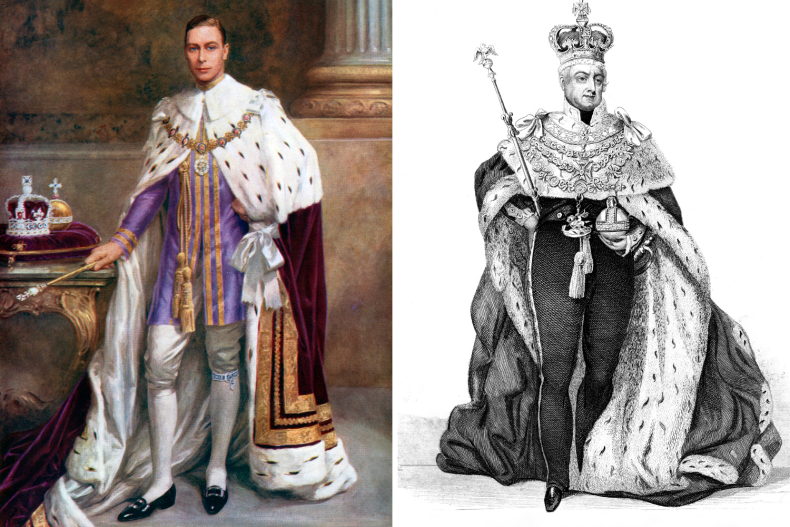 It was William, whose place on the throne was inherited by his niece Queen Victoria, who tried to give his brother's brand-new palace (Buckingham Palace) to the British government as a new place for Parliament to meet because he thought it was too ostentatious. But Parliament declined. William refused to live at Buckingham Palace and instead stayed at his home, Clarence House, where Charles now lives and has decided to stay after his accession to the throne.
William IV was known as "the Sailor King," having served in the Royal Navy as a young man and becoming lord high admiral in 1827. As such, he decided that he would wear his admiral's uniform for his coronation, which included pants instead of breeches, and added a long ermine-edged velvet mantel overtop.
Charles is also a monarch who served in the navy, from 1971 to 1976. So he could follow in his ancestor's footsteps by wearing his naval uniform—with pants—for the coronation.
As head of the British Armed Forces, Charles is entitled to wear the uniform of any branch at his coronation, but it is likely the admiral of the fleet's uniform would be the one. He previously wore it to the State Opening of Parliament in May 2022.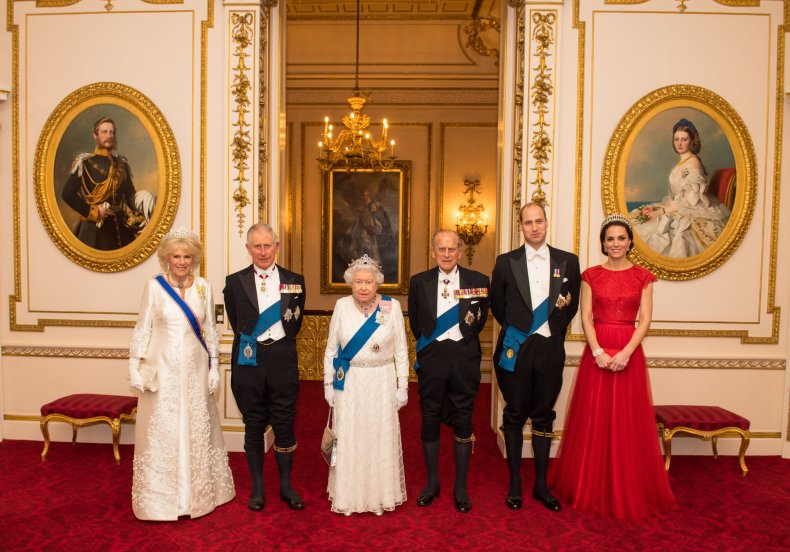 Newsweek approached Buckingham Palace for comment.
James Crawford-Smith is Newsweek's royal reporter based in London. You can find him on Twitter at @jrcrawfordsmith and read his stories on Newsweek's The Royals Facebook page.
Do you have a question about King Charles III, William and Kate, Meghan and Harry, or their family that you would like our experienced royal correspondents to answer? Email royals@newsweek.com. We'd love to hear from you.