Why LGBT Rights Groups Are Worried About Georgia's Keep Faith in Adoption and Foster Care Act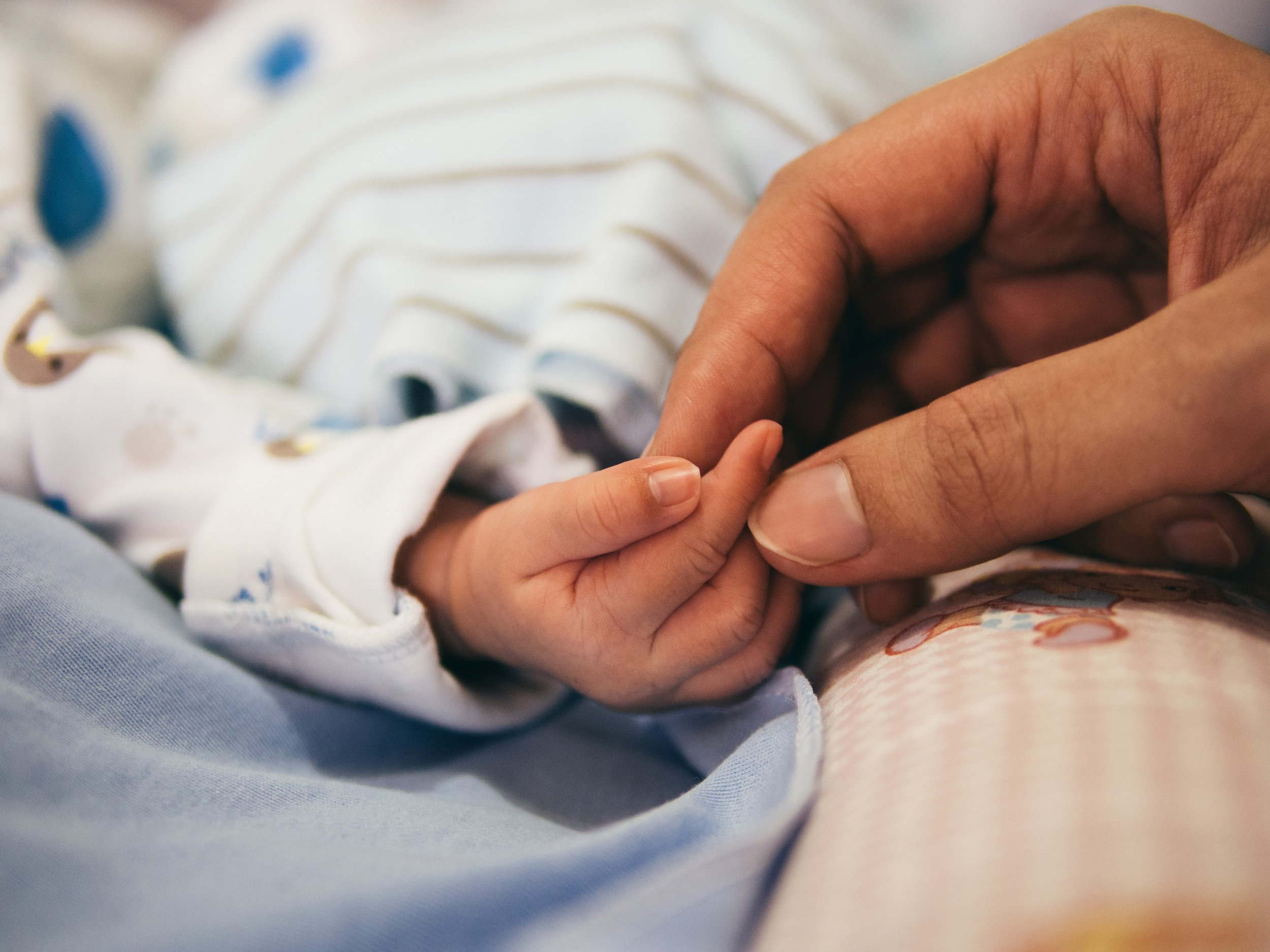 Georgia's Senate has passed a bill that could enable child welfare organizations to stop same-sex parents from adopting on grounds of religious beliefs, in what rights advocates have called a "dangerous step backward."
In the latest chapter of the debate on religious freedom and freedom from discrimination, Georgia's Senate passed the Keep Faith in Adoption and Foster Care Act on Friday.
If it passes through the Georgia House, it could allow child-placing agencies, such as adoption organizations and foster care providers, to refuse referrals that are deemed to violate "sincerely held religious beliefs." Its sponsors argue it will encourage adoption agencies to open and match children with parents.
But LGBT civil rights advocacy group The Human Rights Campaign raised concerns that the bill could not only be used to discriminate against same-sex parents but also interfaith couples, single parents, divorcees and other parents to whom an agency might have a religious objection.
Marty Rouse, national field director for the Human Rights Campaign, said in a statement that Senate Bill (SB) 375 "is discrimination dressed up as a 'solution' to a fake problem.
"It creates an unnecessary hardship for potential LGBTQ adoptive or foster parents in Georgia and primarily harms the children looking for a loving home," said Rouse. "It's unfortunate that leaders are focusing on this bill instead of concrete ways to improve the child welfare system in Georgia. We ask the Georgia House of Representatives to reject this bill."
Sarah Kate Ellis, president and CEO of GLAAD, called SB 375 "a dangerous step backward that would codify permission to discriminate against the LGBTQ community into Georgia state law.
"This bill is not about freedom of religion, which is one of our nation's fundamental values, but rather about imposing one's personal religious beliefs on others to discriminate against loving foster or adoptive parents simply because of their identity and deny services to LGBTQ youth," Ellis said.
Amna Khaliq, partner and head of the international surrogacy and adoption team at London-based Wilson Solicitors, told Newsweek that the adoption bill would significantly reduce the number of adopting families, thus leaving vulnerable children to languish in foster care for far longer, if not permanently.
"It is concerning that child welfare organizations, including adoption and foster care agencies, are being given the power to decide whether children can be placed with prospective adopters based on their religious views and sexual preferences, when the only consideration should be whether the adopting family is able to meet the ongoing welfare needs of the child," said Khaliq.
"[Georgia State Senator] William Ligon insists that this bill will not prevent anyone from adopting, explaining that the concerned agencies 'want to have the assurance that [adoptees] will be able to exercise their fundamental right to practice their faith.' This, however, appears not to be the case, as under the new bill, the doors will be closed to the Georgian LBGT community as well as to those who hold certain religious beliefs," Khaliq elaborated.
Read more: Amazon's 2nd HQ: Does a lack of LGBT anti-discrimination laws put these states at a disadvantage?
The vote comes after Georgia Governor Nathan Deal vetoed a controversial religious liberties bill in 2016 that would have allowed organizations and individuals to act according to religious or moral convictions, The Washington Post reported. Prior to the veto, the National Football League threatened to dismiss Atlanta in future Super Bowls. Disney, Marvel and high-profile Hollywood figures, including Anne Hathaway and Seth MacFarlane, also threatened to boycott the state if it passed the law.
SB 375 could be met with similar protests. CNBC reported that Amazon could strike Atlanta from the list of cities it is considering for its second U.S. headquarters.
An Amazon spokesperson declined to comment to CNBC but pointed toward its Request for Proposal for cultural community fit, which requires "the presence and support of a diverse population." Atlanta achieved a perfect city rating by the HRC Municipal Equality index for the fifth year running in 2017, but was the only city in Georgia to do so.
A spokesperson for the city of Atlanta's mayor's office said it could not comment on the Amazon bid. Amazon and the sponsors of the State of Georgia Senate bill did not immediately respond to a request for comment on Monday.