Why Macron-Trump Friendship Tree Has Vanished From White House Lawn
French President Emmanuel Macron has assured that his "bromance" with President Donald Trump is still in full bloom after an oak tree he gave the U.S. leader as a symbol of their friendship vanished from the White House lawn, just a week after the pair were pictured planting it.
The two world leaders' firmly-rooted relationship was still intact, an official from the French leader's office told ABC on Monday. The missing sapling is simply in quarantine, as is required for plants and animals brought into the U.S. from outside the country.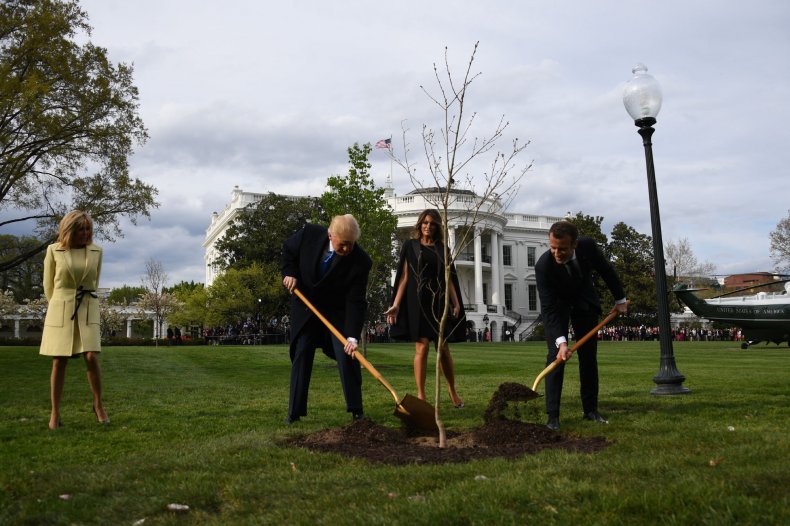 The official said Trump had insisted on holding a planting ceremony with Macron, despite both presidents knowing that the tree would have to be uprooted and placed in quarantine shortly after the event.
The oak had originally sprouted at the World War I Battle of Belleau Wood in northern France, where around 2,000 U.S. troops died fighting the German Spring Offensive. Macron had intended for the tree to serve as a reminder of the historic "ties that bind" the U.S. and France.
Trump, Macron, Melania Trump and Brigitte Macron all posed for photos on the south side of the White House lawn last Monday, as they planted the small sapling with shovels.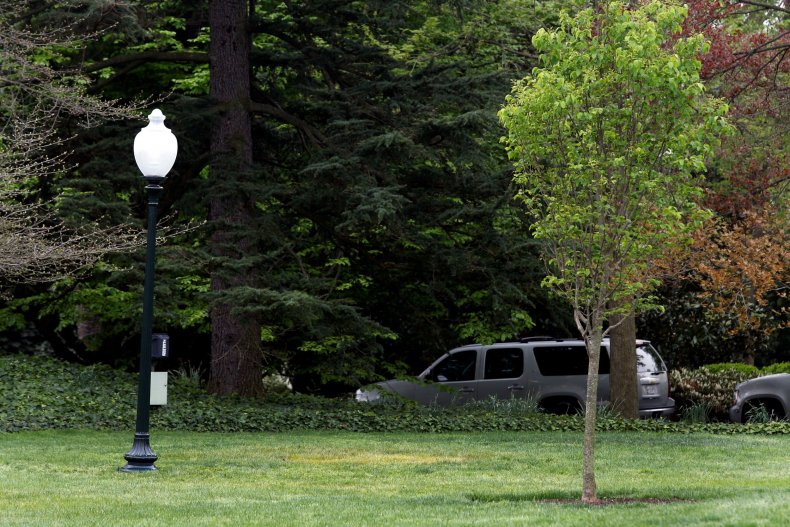 Over the weekend, however, it became apparent that the tree had gone missing from the White House grounds. Reuters images showed a light patch of grass covering the spot where the oak briefly stood.
Read more: French tree planted by Emmanuel Macron and Donald Trump goes missing from White House lawn
U.S. Customs and Border Protection (CBP) requires a quarantine period for some plants, seeds and even land brought into the U.S. from abroad to avoid potential spread of diseases or of invasive insects that may have gone undetected.
Plants being brought into the U.S. must also come with a "foreign phytosanitary certificate," which certifies that plants and plant products are free from regulated pests, in addition to meeting a number of other requirements.