Why Miguel Gomez Is Missing From 'FBI: Most Wanted' as Ivan Ortiz
It's not just Julian McMahon who is no longer appearing in FBI: Most Wanted, as fans will see that Miguel Gomez has also not returned to the show for its fourth season.
Gomez portrayed Special Agent Ivan Ortiz in the show, and he first appeared in FBI: Most Wanted's second season, at which point he became a series regular.
Why Miguel Gomez Is Missing From 'FBI: Most Wanted' as Ivan Ortiz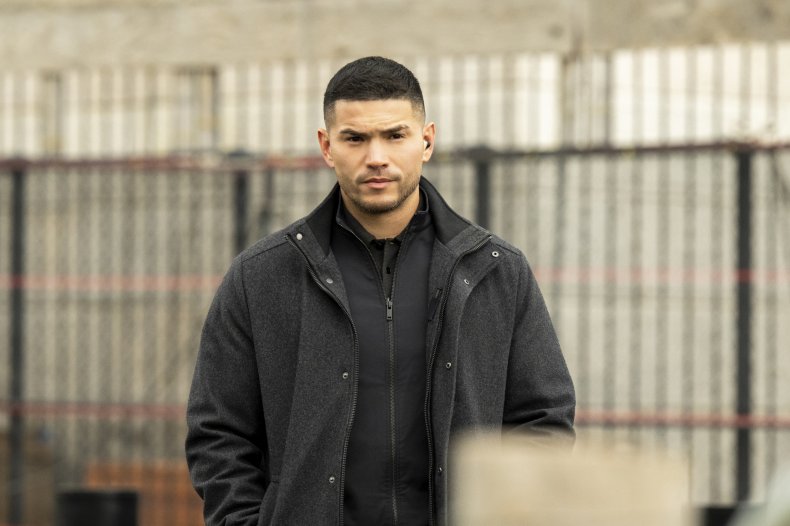 In June 2022, Deadline reported that Gomez, 37, would not be returning to FBI: Most Wanted for its fourth season, which premiered on Tuesday, September 20.
Ortiz was a former LAPD Gang Unit officer who joined the team after a stint at the FBI's counter-terror unit in Washington, D.C., and remained until the season 3 finale.
The last episode of that season saw Ortiz return to Los Angeles to take care of his ailing father, a storyline that is reiterated by leader Remy Scott (Dylan McDermott) in the season 4 premiere.
In the episode, Remy tells returning agent Sheryll Barnes (Roxy Sternberg) that Ortiz "transferred to L.A." because his "father is having health problems."
At the time that Gomez's exit from the show was announced, Deadline said that the decision was a mutual one between the actor and show's team, though a specific reason for his departure was not given.
Newsweek has contacted Miguel Gomez's representatives for further comment.
Gomez's decision to leave FBI: Most Wanted is not the first cast change that fans of the CBS show have had to deal with, as McMahon, Kellan Lutz, Jennifer Landon, YaYa Gosselin and Nathaniel Arcand all leaving the show.
McMahon, 54, portrayed Jess LaCroix until season 3, episode 14, when his character was shot and killed.
In January 2022, the actor issued a statement about his reason for leaving. McMahon said: "Over the past few months, the producers of FBI: Most Wanted and I have had discussions about my departure from the show in favor of additional creative pursuits and the transition of my character Jess LaCroix.
"These ongoing conversations have given us an opportunity to orchestrate a seamless and productive way for me to leave the show."
The actor added: "​​I wish the show, and its cast & crew, the greatest success in the future. I am grateful to have had the opportunity to play Jess; he is a good man."
McMahon was replaced by Dylan McDermott, 60, the American Horror Story alum who left NBC's Law & Order: Organized Crime to take the part of Remy.
FBI: Most Wanted airs Tuesdays at 10 p.m. ET/PT on CBS.