More Than A Third of Americans Are 'Quiet Quitting'
The challenges of the COVID-19 pandemic have forced Americans to rethink all areas of their lives, including their attitudes towards work.
According to a survey of 2,000 eligible voters in the U.S. conducted in January for Newsweek by Redfield & Wilton Strategies, more than a third of workers (36 percent) are "quiet quitting" (when defined as "doing the absolute bare minimum"). The same portion are looking to change jobs.
The Newsweek poll also found that compared with life before the pandemic in 2019, 36 percent of Americans believe their "overall life is in a worse state now," while 28 percent are "more pessimistic for their own future."
So, how did roughly a third of America get to this state of being, and where is it going? Newsweek spoke to experts who unpacked the origins of "quiet quitting" and the impact of this rising phenomenon.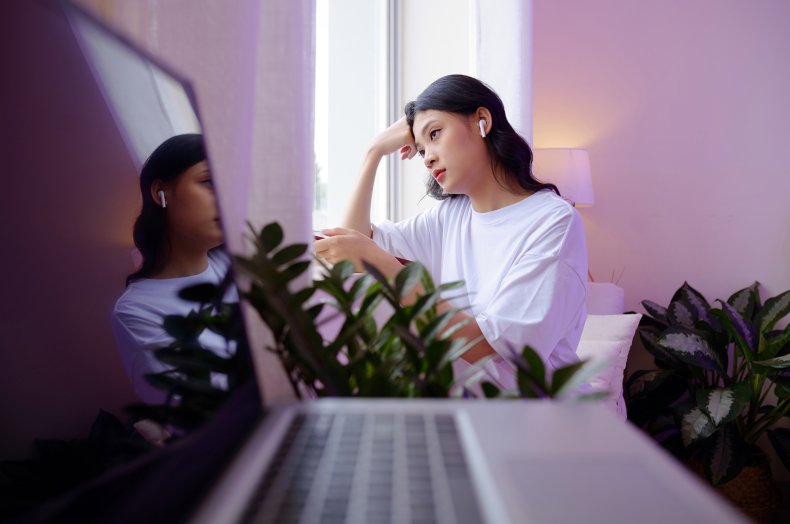 What Is Quiet Quitting: How Did it Begin?
Quiet quitting entails not going above and beyond your designated work duties.
Pavel Bahu, a global human resources director at travel sales firm the Trevolution Group, told Newsweek that the term implies people are "morally detached" from the results of their work. Their performance reaches "just the bare minimum" to not get fired on the spot while looking for other opportunities. "So, while physically still being present, mentally they are not there anymore."
According to Bahu, the phrase "quiet quitting" is believed to have originated in Chinese social media with "the hashtag #TangPing (lying flat), which is thought to have emerged after the pandemic when many of us reconsidered our priorities."
The hashtag #quietquitting later took off on TikTok, with influencers debating "a trendy new term for laziness at work," Bahu said.
Joe Mull, the host of the Boss Better Now podcast and author of the forthcoming book Employalty: How to Ignite Commitment and Keep Top Talent in the New Age of Work, told Newsweek that in some respects, quiet quitting has come to mean "a kind of healthy boundary-setting."
He said: "Overworked employees everywhere are tired of their jobs encroaching on every corner of their lives" and quiet quitting has meant no longer engaging in work after hours, saying "no" to more things and generally prioritizing more work-life balance.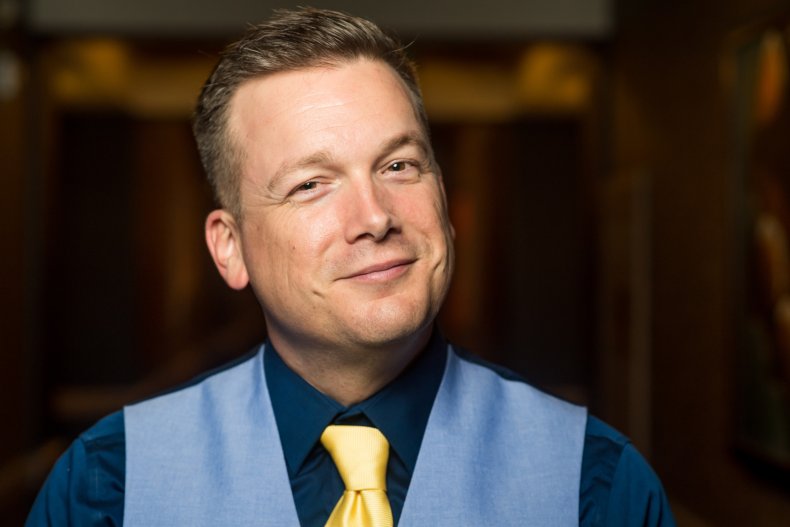 'Quiet Quitting Has Been Around For Years, Long Before TikTok'
While the term "quiet quitting" might have been recently coined, the phenomenon is not new. According to figures from a Gallup poll, the portion of American workers who are "actively disengaged"—those doing the minimum and who are psychologically detached from work—has hovered between 13 percent and 18 percent from 2000 to 2022.
Mull noted that decades of research has shown that at any point in time, up to 50 percent of the workforce is not engaged at work. "These findings have been around for years...long before the term 'quiet quitting' showed up on TikTok."
Cultural trends expert Daniel Levine, director of business consultancy group the Avant Guide Institute, told Newsweek: "In some aspects, quiet quitting has existed for as long as there has been employment," and the pandemic made it easier to do as many jobs moved online. "It is so much easier to slack off when your boss can not literally look over your shoulder."
In Redfield & Wilton Strategies' latest survey for Newsweek, around half of Americans said that "getting away with not working" (49 percent) and "taking breaks" (51 percent) was made easier to do by working from home/remotely.
Levine also said during the COVID era, "huge swathes of people figured out how to get paid the same for working less" and the work-from-home option enabled this.
Why Are People 'Quiet Quitting'?
Thomas Roulet, an associate professor at the U.K.'s University of Cambridge who teaches human resources, career management and leadership at the Judge Business School, told Newsweek: "In a highly uncertain world, people are looking for purpose, not mind-numbing work where they feel like a cog in a large dehumanized machine."
The professor said quiet quitting is "a question of poor engagement and motivation." Organizations and leaders are not "keeping employees passionate about their work," which can be down to the lack of autonomy or the impression that they're unable to grow at the company.
Harvard University graduate Kayla Lebovits, the CEO and founder of employee experience company Bundle, told Newsweek that quiet quitting stems from stress and burnout. A big factor of this is "the disconnect and lack of trust between colleagues and their supervisors," she said. "Many don't want to ask for help or questions and instead struggle to do it all or flounder with ambiguity in direction."
Lauren Winans, the chief executive officer of HR consulting practice Next Level Benefits, said quiet quitting also stems from "unrealistic expectations" placed on employees.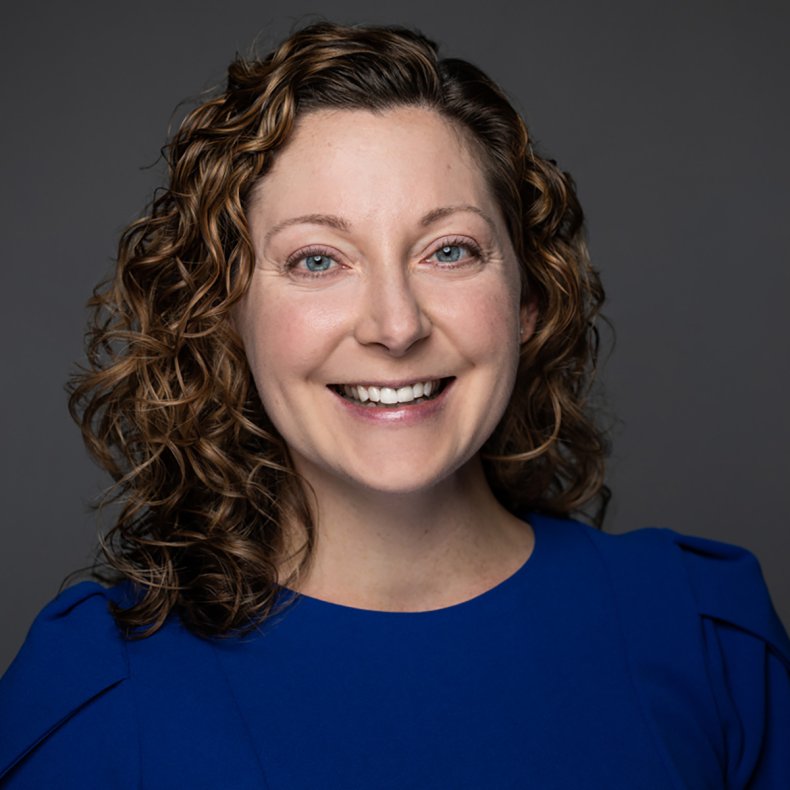 The concept of meeting expectations (nothing more, nothing less) within the scope of your job is "exactly what your employer should be asking of you," while putting in extra effort and longer hours should be up to each individual, she told Newsweek.
"Somehow, over time, our culture has become focused on work as an identity, as the only thing worth devoting our time to. This has led performance standards to become completely out of whack, requiring an unhealthy amount of dedication to one's job to even come close to getting that merit increase or promotion," she explained.
Tim Toterhi, a project management professional, chief human resources officer and career coach at Plotline Leadership, told Newsweek that quiet quitting is "all about opportunity cost."
He said the idea grew substantially over the past few years due to a gig economy allowing more people to start "side hustles" outside the "dollars for hours" corporate equation.
The pandemic also saw people reevaluate what was truly important—time. "Suddenly corporate's time-tested implied promise of greater rewards in the future for hard work now lost its luster... America's cultural pull to work hard was still there," but "they just aimed the energy in a new direction," Toterhi explained.
'Gen Z Are Leading The New Quiet Quitting Movement'
While quiet quitting affects all workers, Generation Z is leading the conversation. This group of 65 million or so young people born roughly between 1996 and 2012 values mental health benefits, a flexible workplace and work-life balance, John Newcome, vice president and senior consultant at employee benefits administrator Kelly Benefits Strategies, told Newsweek.
Newcome said: "It is no longer attractive to top talent to only offer healthcare, a 401K, and a competitive salary." On top of traditional retirement plans, employees are looking for wellness benefits, more child and elder support as well as additional paid time off to care for the family.
Robert Graham, CEO of web-based audience response system Poll Everywhere, said workers from the younger generation are facing new obstacles thanks to the pandemic.
"To succeed in the autonomous remote work environment, they need greater mentoring than ever before. Younger employees simply don't have well-developed professional networks to rely on because they lack workplace experience," he told Newsweek.
Younger workers deal with more stressors—including a downturn economy, concerns around COVID-19, remote work, the transition from school to work and a lack of workspace community—especially given they have less experience managing stress in a productive way.
All of this "pushes them to feel inadequate in new and challenging ways," said Lebovits.
'The Notion That Work Should Be Uplifting and Rewarding Comes From Privilege'
Some argue that the notion of "just doing your job isn't enough" is a symptom of our "hustle and insatiable culture," Jessica Vann, the CEO and founder of the Maven Recruiting Group, told Newsweek.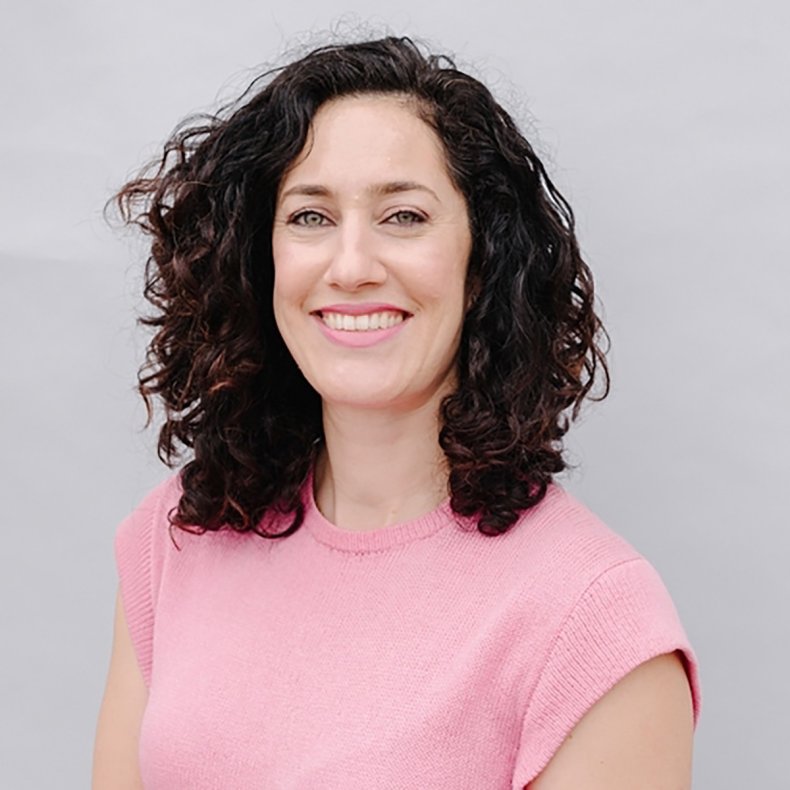 However, it's not just about the hours or effort you put into your job but also "the diligence with which you approach your work and your attitude and how you show up," she noted.
Some may achieve the same result and spend an equal amount of time on the job, but have an "appreciative attitude" that completely distinguishes them from their quietly quitting peers," according to Vann.
She said: "While not in all cases, there are definitely those within the quiet quitting movement whose discontents are very much reflective of their privilege. This notion that work should be constantly uplifting, fulfilling and rewarding is fundamentally a privileged perspective."
The Consequences Of Quiet Quitting
Quiet quitting has sparked debate on TikTok and "interestingly enough, despite popularizing the phrase, TikTok has turned against it," Bahu said.
In a post shared on TikTok that got over 512,000 views, career coach Anna Papalia asked: "Do you think you'll get back at your employer by quiet quitting?...I've got news for you, you're not hurting your employer at all. You're actually benefiting the younger, hungry people behind you..."
TikToker Emily Smith urged users to "stop quiet quitting," as it "does not benefit you at all..." She noted that "if you have career goals to do more than what you are doing now..." and you don't have the experience to achieve that, "what's gonna get you there is the network that you build at your current job."
Quiet quitting also presents a massive financial burden for employers, given the cost of recruiting, Rod McDermott, workplace expert and CEO of business/employee coaching firm Activate 180, told Newsweek.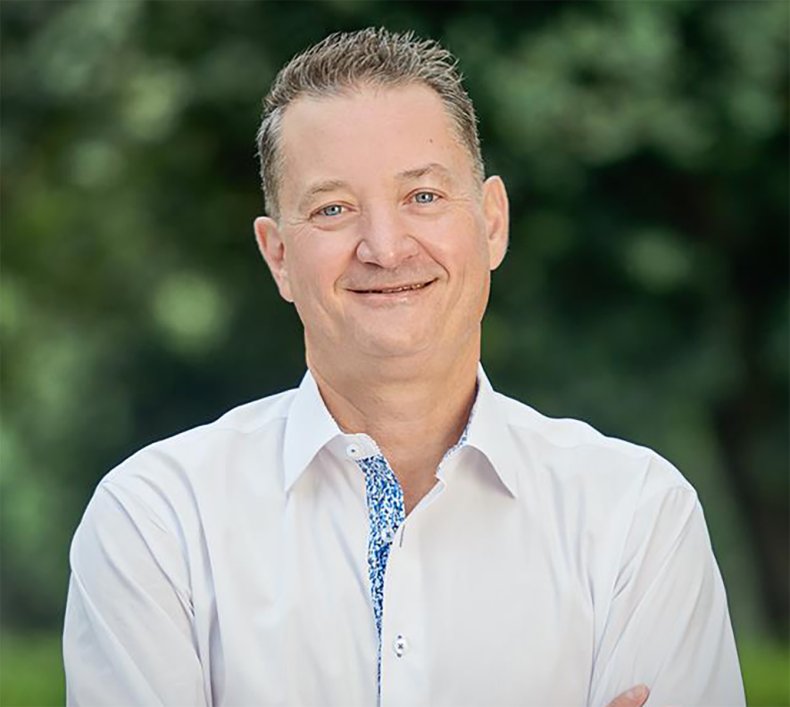 According to estimates, American businesses lose around $1 trillion every year as a result of employee turnover, which has "increased drastically across a multitude of fields as a result of quiet quitting," he said.
Shri Ganeshram, the founder and CEO of real estate investment company Awning.com, told Newsweek that the consequences of quiet quitting are far-reaching on society as a whole and the impact on other workers is significant.
"Quiet quitting is a silent epidemic that is affecting the productivity and morale of our workforce. It's a problem that needs to be addressed at the organizational level before it becomes a full-blown crisis," he said.
Graham said that while the majority of employees continue to prefer having the option to work from home, "employers need to be increasingly sensitive to the fact that this compromise sometimes comes at a silent cost," he noted.
Joanie Bily, the chief workforce analyst at EmployBridge, told Newsweek that quiet quitting can backfire. Even though there are 1.7 million jobs for every unemployed worker, in the coming months, we could see "the pendulum swing to an employer market and employees may be putting themselves at risk."
She explained: "Employers need to be cautious of unproductive workers but at the same time balance engagement and retention...make sure you are doing everything you can to retain them [workers]. Good pay, incentives, recognition and good communication go a long way."