Why There Won't Be a Season 2 of 'Obi-Wan Kenobi'
Obi-Wan Kenobi came to an end on June 22. Sadly, for fans of the show interested in a second season, they won't be getting one.
Starring Ewan McGregor in the title role opposite Hayden Christensen's Darth Vader (formerly Anakin Skywalker), the series followed Obi-Wan as he went on a mission to save Princess Leia (Vivien Lyra Blair) from the clutches of the Empire.
Why There Won't Be a Season 2 of Obi-Wan Kenobi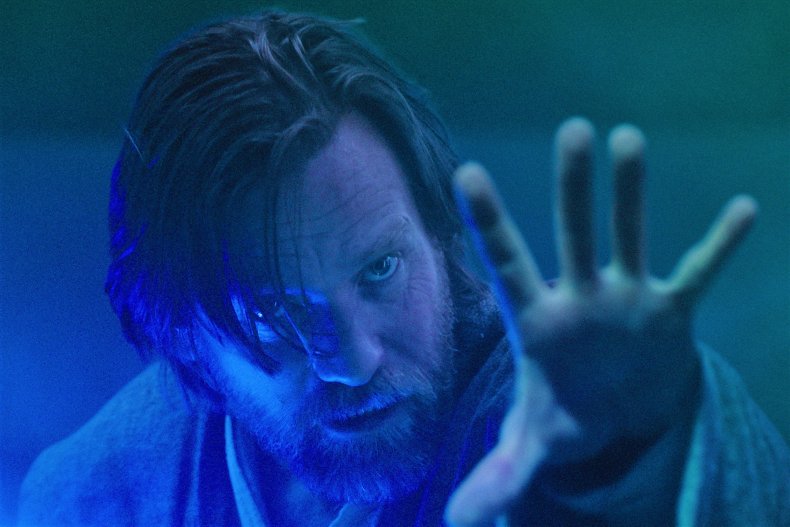 Obi-Wan Kenobi was created to be a miniseries from the get-go, with show writer Joby Harold confirming to Newsweek that was the case.
"I can say that as a story I wanted it to be six chapters, that's everything that [showrunner Deborah] Chow wanted, and the team wanted, is to try to tell a complete [story]," Harold said.
"It's a limited [series], right? So, by definition, it should feel like a three-act structure in its architecture, that it has a beginning, and a middle, and an end."
Harold added that he hoped the show's "contained story" concluded in a "satisfying way" for fans, and when he was asked about the possibility of a spin-off focused on Darth Vader he added that he couldn't "speak to the ambitions of the team."
He explained: "I think Hayden's an exceptional human being and actor, and [he] brings so much to this role and loves the role so much and it's great to see him inhabit it again, it's a thrill."
Christensen previously told The Hollywood Reporter that he was open to returning to the role of Darth Vader in a spin-off, saying he was "absolutely" interested, and adding:" To get to do more with this character would be amazing!"
During a press conference held for the show ahead of its release, showrunner Chow commented on how exciting it was for her to work on a miniseries.
"I was really excited at the idea of getting to do a limited series for one just because you get to tell sort of a bigger story, but you also have the time to really get into the character," Chow explained. "So, I think, first and foremost, I was the most excited about doing a character-driven story and really kind of having the opportunity to get more depth and have more time to really get to know the character."
She later added that it was a challenge to write a story set in between the events of Revenge of the Sith and A New Hope, saying: "I think, you know, the biggest thing we were looking is to respect the canon and respect what's been done, but we also needed to have an original story and, you know, have an original vision for it.
"So, you know, I think that was the biggest challenge, but at the same time it was very exciting that we were bringing back two of these huge iconic characters and telling a new story with them."
Despite saying the show was created as a limited series, Chow has since claimed that she feels there could be a follow-up in the future.
In an interview with Radio Times, she said: "I think this story was very much conceived to be its own standalone. [But] there are, of course, more stories that you could tell.
"There's obviously another 10 years before we get to A New Hope and with a character like Obi-Wan Kenobi, I think even just watching him ride across the sand sometimes is interesting. So, who knows? It's hard to say right now, but it was not the intention."
McGregor also told the publication that he'd love to reprise his role as the Jedi Master if the opportunity presented itself: "I hope it's not the last time I play him. I had such a great time doing this, I'm sure we can think of a few more stories before I turn into Alec Guinness, don't you think?"