Why Peacekeepers Are Vital to the Future of Central African Republic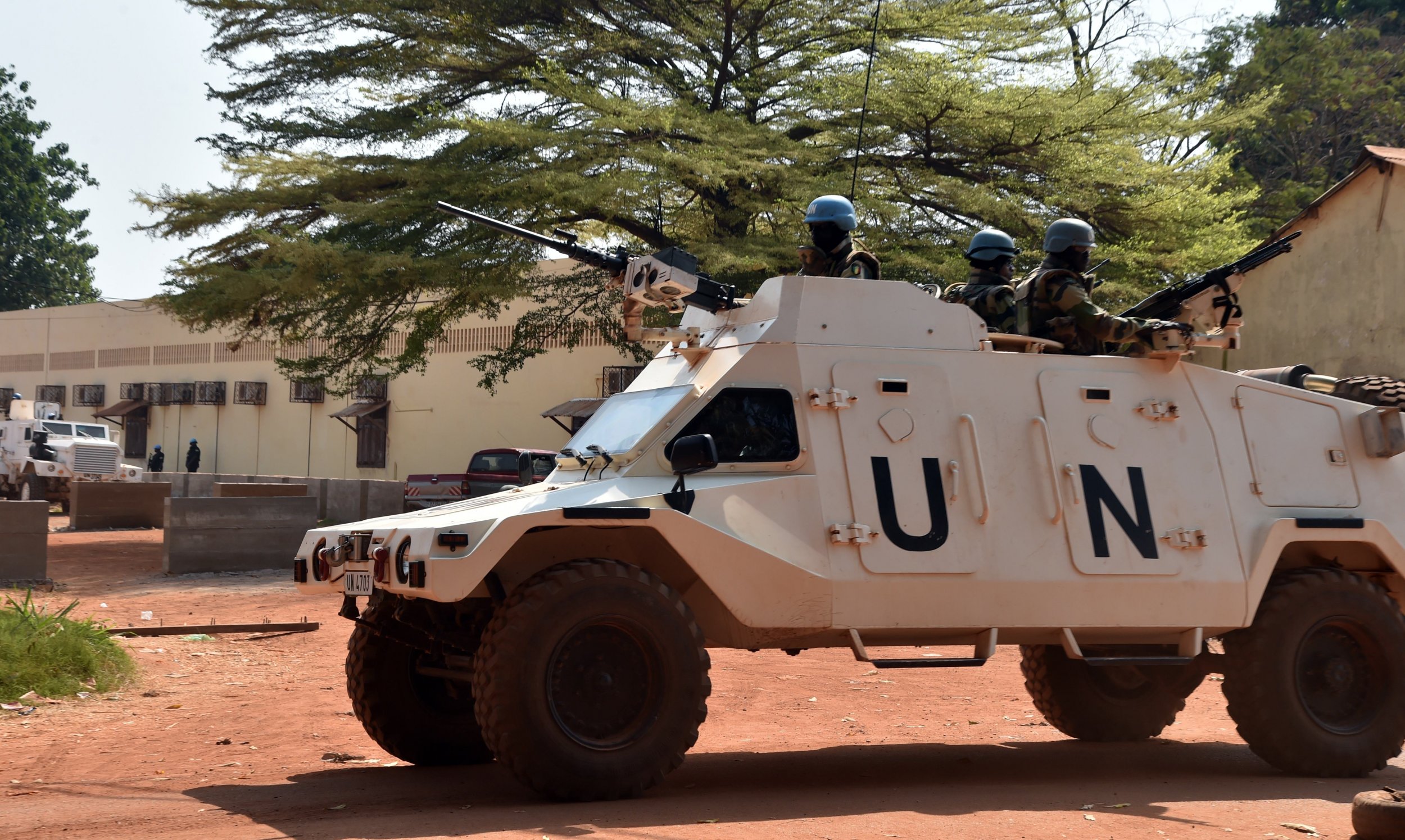 I grew up with a healthy distrust of the military. As a young man in Africa, I saw no shortage of coups and power grabs by men in uniform. I saw resources stolen and squandered and lives shattered by those who had guns and wanted power. While there are still coups, on my continent and elsewhere around the world, times are changing.
My present role as head of the United Nations peacekeeping mission in Central African Republic (CAR) has allowed me to see firsthand the sacrifices of our uniformed personnel and given me a new appreciation of the amazing professionalism and courage of our peacekeepers in protecting the vulnerable, nurturing a fragile peace and setting countries emerging from conflict on the path to stability and peace.
Take the situation here in CAR. The country descended into a crisis in 2013. Some observers warned of an impending genocide. Thousands of people fled their homes. The situation looked as if it would spiral out of control—just another African country tearing itself apart while the world stood by, unwilling or unable to help. And yet that's not what happened.
With the help of the international community, the country has slowly but surely made significant positive progress in righting itself. A new constitution was adopted and credible elections produced a legitimate president and a new parliament. With President Faustin-Archange Touadéra in the lead, the first tentative steps are being taken towards promoting a national dialogue and beginning effective voluntary disarmament grounded in a thorough security sector reform process. This simply would not have been possible without our peacekeepers.
I have witnessed the hardships our peacekeepers face. A soldier's life is not always easy. Many of our troops come from the global south and are not always provided with the best equipment, training, or conditions of service. They risk their lives every day. They face illness and loneliness; terror and frustration. And yet they persevere and we could not do our job without them.
It is precisely because the work of peace requires the best of our common humanity that peacekeepers must abide by the highest standards of professionalism and conduct, and rally behind Secretary-General Ban Ki-moon's zero tolerance policy on sexual exploitation and abuse. And when these crimes do occur—and let us be clear, that is what they are: crimes—we must make sure that the victims are supported and the offenders are punished.
Our peacekeepers have to be more than just good enough, they must be the standard against which others are measured. To succeed, we need forces that are ready and willing to do the job. If we are to live up to the challenge, we need the member states to send the U.N. the best they have. Only seriously investing in the best of humanity can save us from the worst of humanity. The reputational risk and human cost of failure are much too high to accept anything less.
Peacekeepers cannot and should not solve all the world's problems. The international community's support to national peace processes must be humble, patient and firm. It must also use the opportunities created by the presence of peacekeepers to regain momentum and advance a stronger, more proactive socio-economic agenda that yields immediate "peace dividends" and ensures an enabling environment for long-term peacebuilding and nationally-owned processes to lay the ground for inclusive, effective and legitimate governance. Successful peacekeeping provides an opportunity for peace, but it is the national authorities and the people of the host country that must seize it.
In my time in CAR, I have also observed that there are many who simply do not understand what peacekeeping is. They can focus on the size of our budget or the number of our vehicles or what we are not doing. The truth is that where the state is weak, or entirely absent, we must invest heavily in turning that situation around at the moment where the country needs us most. This investment upfront pays dividends later. The bravery and dedication of our peacekeepers makes no small contribution to this important endeavor. Peace can indeed sometimes be expensive, but it remains a lot cheaper than war.
The immense sacrifice of men and women in uniform is a constant reminder of the priceless value of peacekeepers in our troubled world. I am awed that despite the challenges, and the dangers in war-torn nations, U.N. member states continue to commit so many of their women and men to help strangers far away from home. This, to me, is testament that the best of our common humanity will overcome the worst we manufacture.
Parfait Onanga-Anyanga is the Special Representative of the United Nations Secretary-General for Central African Republic and Head of the U.N. Multidimensional Integrated Stabilization Mission in the Central African Republic, MINUSCA.