Police Shooting: What Cincinnati Hung Jury Says About Criminal Justice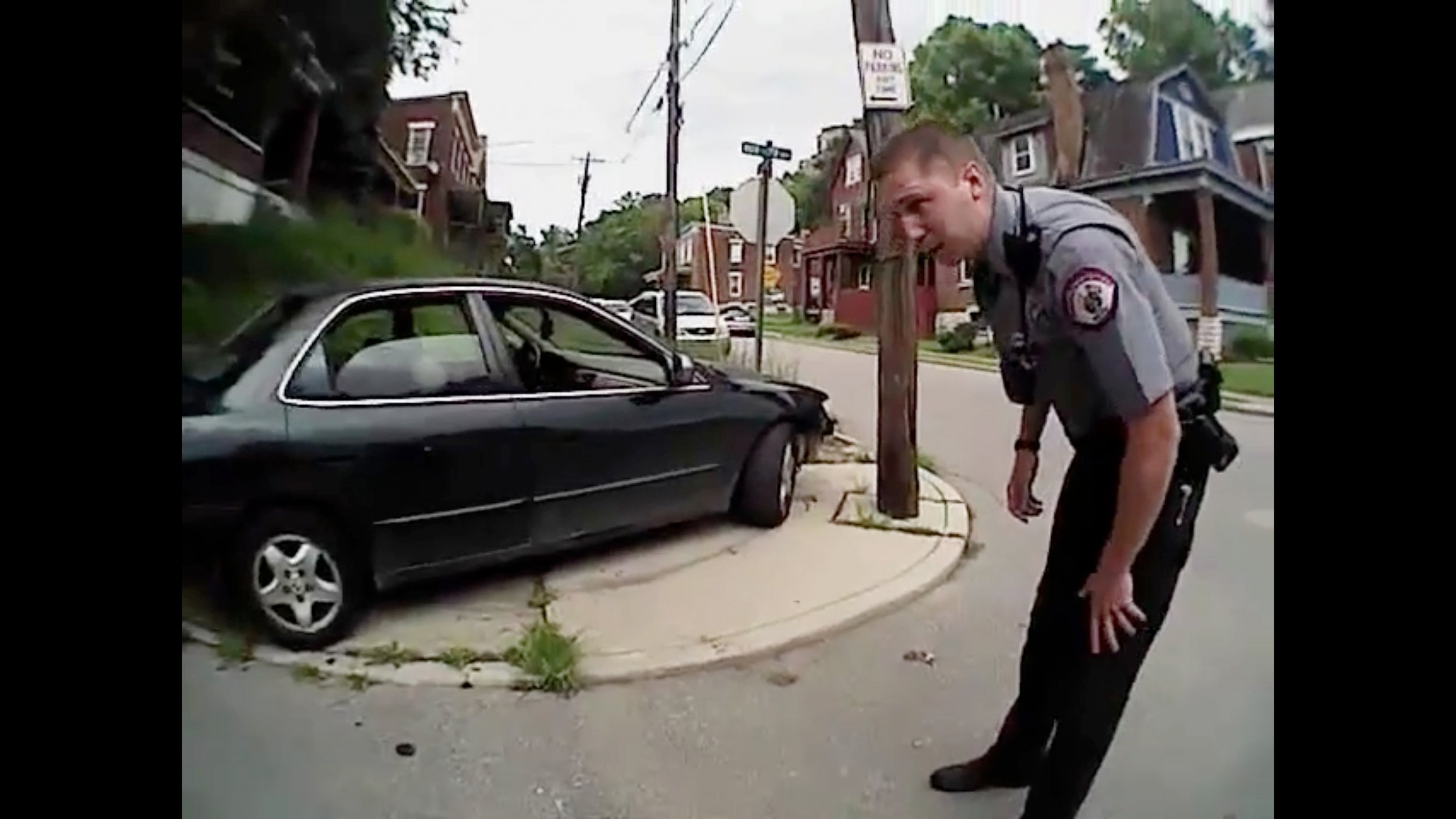 It's happened again.
In what seems like an almost everyday occurrence—three times this week already—prosecutors have been unable to convict a police officer who has been indicted for killing a civilian.
On Friday, an Ohio judge declared a mistrial in the case of a former University of Cincinnati police officer, Ray Tensig, in the fatal shooting of a black motorist, Sam DuBose, in 2015. Jurors had been split after more than 30 hours of deliberations.
Earlier this week, a Milwaukee police officer, Dominique Heaggan-Brown, was acquitted in the shooting death of Sylville K.Smith, who had run from the officer. Not long before that, a jury in St. Paul, Minnesota, acquitted Jeronimo Yanez, a police officer who killed a black motorist who was carrying a legal and registered firearm, Philando Castile. The Castile case gained lasting notoriety last year when the victim's girlfriend broadcast the aftermath of the shooting on Facebook Live. This week, film from the dashboard camera in Officer Yanez's squad car showed another angle on the discharge of seven shots into Castile's car.
The cold fact is this: Juries are unwilling to convict police officers who use deadly force in the course of altercations with suspects. It doesn't seem to matter if the suspect is fleeing, as in the Smith case, or remaining stationary, like Castile. Jurors seem more than willing to believe officers when they say they believed their lives were in danger at the time. Prosecutors know these are tough cases to make, but they also face enormous community pressure to pursue them despite the long odds.
Another controversial police case—one that doesn't involve the use of a firearm—shows just how hard it is to get a conviction. Eric Garner was famously killed by a police officer's chokehold as he was being arrested for selling single cigarettes, which is illegal, outside a store on Staten Island in New York City in 2014. Even though Garner was surrounded by five police officers and said audibly, in a line that was later echoed on YouTube, "I can't breathe," a New York City grand jury failed to even indict the officer who had him in a chokehold, David Pantaleo. The then U.S. attorney, Loretta Lynch, pursued the case to see if the officers violated civil rights statutes, but she removed herself from supervising it after she was nominated to be attorney general. The Justice Department is still investigating almost three years after the incident.
The Garner case does offer another avenue for plaintiffs. The City of New York settled out of court for $5.9 million in a wrongful death suit brought by the family. In a civil suit, the standard is the preponderance of the evidence, not the beyond-a-reasonable-doubt metric used in criminal cases. That makes it easier to get a conviction. Juries might be more willing to fine a city rather than imprison a cop and criminalize his or her behavior based on a momentary decision.
If juries won't convict and grand juries won't even indict in cases of police-induced deaths, then civil suits may turn out to be an increasingly familiar alternative for those seeking to extract some kind of punishment. It may not bear the satisfaction they would find in a criminal indictment, but it may be more likely to produce something.
This week, the family of Michael Brown, the man shot by a police officer in Ferguson, Missouri in 2014, in what became a nationally known case, reached an out of court settlement with the town for an undisclosed amount.
The damages that plaintiffs can recover can be, but are not always, limited by local governments' liability caps.