Why Prince Andrew Allegations Will Not Feature in Ghislaine Maxwell Trial
Ghislaine Maxwell is set to face trial starting on Monday in a New York City federal court, but accusations against Prince Andrew will be not be included.
Maxwell, a former British socialite, is being tried on multiple felony counts which include trafficking underage girls for late financier Jeffrey Epstein to sexually abuse.
The 59-year-old was arrested in 2020 and has been awaiting this trial where she is also accused of grooming underage girls and offering them lavish trips and gifts in exchange for exploiting them. She has also been accused of participating in the abuse in some cases.
Maxwell has pleaded not guilty to all of the charges against her.
It has been reported that four women will be testifying against Maxwell, saying that they were preyed upon by her.
However, one of her most high-profile accusers, Virginia Giuffre, is notably absent from this trial.
Giuffre has alleged that she was abused by Prince Andrew—who is the third child of Queen Elizabeth II—around the same time she was abused by the late Epstein two decades ago and has claimed that Maxwell flew her around the world when she was 17 and 18 for sexual encounters with billionaires, politicians, royals and heads of state.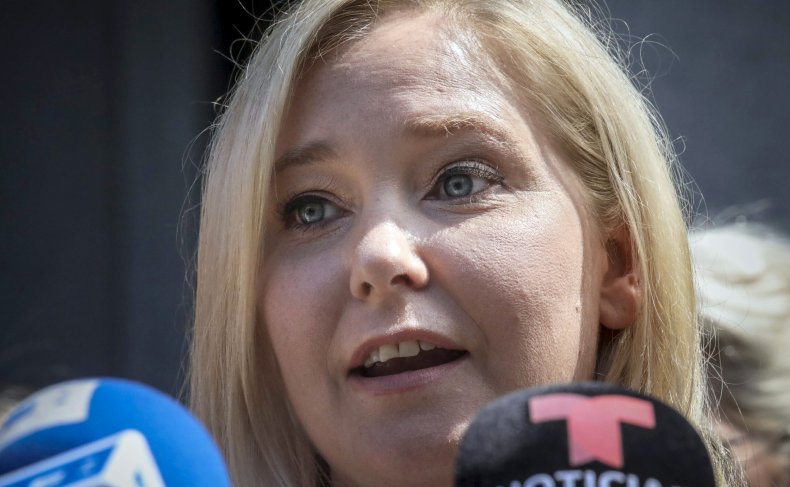 She is not expected to be called as a witness to Maxwell's trial.
Prince Andrew is not a part of Maxwell's criminal case but Giuffre sued him this year, saying her encounters with him amounted to sexual assault.
Prince Andrew has vehemently denied all allegations against him. "I can absolutely categorically tell you it never happened," he said during a 2019 interview with BBC's Newsnight. "I have no recollection of ever meeting this lady, none whatsoever."
The Duke of York has promised cooperation but has never made himself available to U.S. authorities.
Why the Prince Andrew Allegations Are Excluded From the Ghislaine Maxwell Trial
According to The Associated Press, prosecutors have chosen to bypass the connection with Giuffre for Maxwell's trial and instead focus on the four other women who will reportedly be testifying.
This is to keep the most explosive allegations against Maxwell out of the trial and allow prosecutors to avoid risking attacks on Giuffre's credibility.
While many witnesses, records and photos back up many parts of Giuffre's account of her time with Epstein, she has also admitted to getting some key details wrong in her story over the years.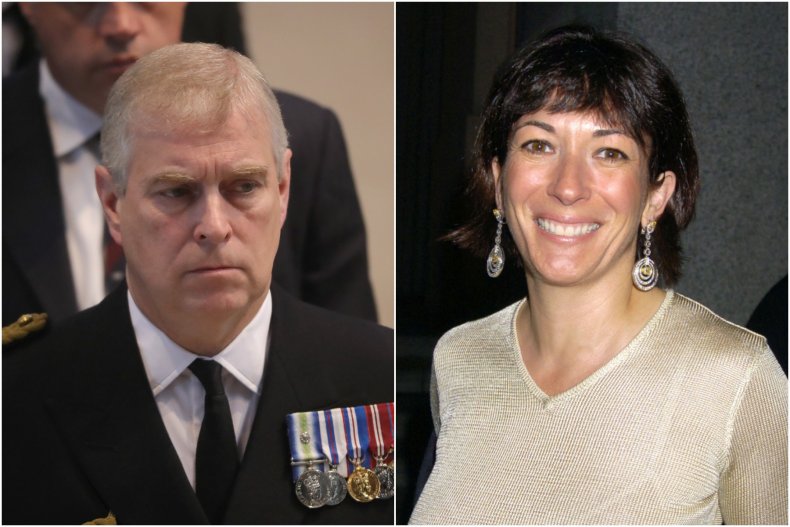 Some of the other high-profile men Giuffre has accused of abuse include former New Mexico Governor Bill Richardson, former Senator George Mitchell, the noted lawyer Alan Dershowitz, French modeling scout Jean-Luc Brunel and the billionaire Glenn Dubin.
All of the men have denied her claims. None of the four women testifying against Maxwell have alleged abuse by powerful international figures like Giuffre has. They say they were recruited by Maxwell as teenagers to be abused by Epstein.
Giuffre's lawyer, David Boies, said that his client won't be giving evidence in Maxwell's trial or attending court to watch the proceedings.
However, he stated that she is hoping to see "justice done" from afar.
"The one thing we don't want to do, is do something that throws this trial off track—or give Maxwell's attorneys any excuse to do anything," Boies told The Sun on Sunday.
"If you're there in court, it's so much harder not to say something. We'll just have to sit back, light a candle and send positive messages."