Why Was Prince Philip Not King? Queen Elizabeth II's Husband Was Never in Line to the Throne
Prince Philip, husband of Queen Elizabeth II, has died, aged 99.
The Duke of Edinburgh was married to Britain's reigning monarch for 73 years but was never in line for the throne and therefore never held the title of king.
While the wife of a king can take the title of queen consort, and therefore be referred to as queen, this ceremonial name is not applicable to the husband of a female sovereign.
Rather, the title king can only be used by a reigning monarch.
Royal protocol dictates that a man who marries a reigning queen may only take the title of prince consort—not king consort—though Philip was not officially given the prince consort title.
Prince Albert, husband of Queen Victoria, did officially take the title of prince consort in 1857, after 17 years of marriage.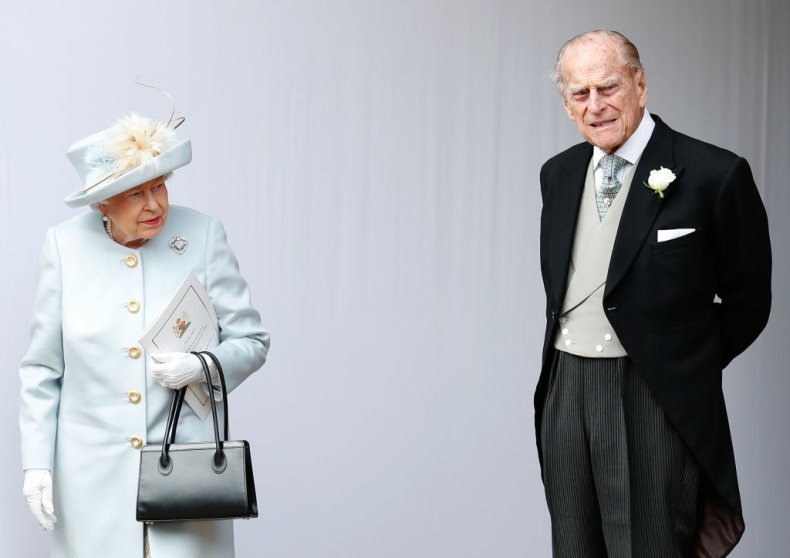 Philip leaves behind four children: heir to the throne Prince Charles, Princess Anne, Prince Andrew and Prince Edward.
Were Prince Charles to become king, his wife Camilla Parker Bowles could take the title of queen consort. However it has been reported that she is likely to use the princess consort title instead.
Why Was Prince Philip Not King?
The duke—the longest-serving consort in British history and the oldest serving partner of a reigning monarch—was born Prince Philip of Greece and Denmark, to parents Prince Andrew of Greece and Princess Alice of Battenberg, on June 10, 1921.
Aged just 18 months, his family fled Greece fearing political instability which led to his uncle King Constantine I abdicating, and the family were taken to Britain on a Royal Navy ship.
Both Philip and the Queen were both great-great-grandchildren of Queen Victoria and they met in 1934 at a family wedding.
On becoming a naturalised British citizen, he took on the surname Mountbatten.
For 10 years after Philip's marriage to the Queen in 1947, he was known only by his title, Duke of Edinburgh.
However on February 22, 1957, the monarch granted her husband the title of a prince of the United Kingdom. He was then commonly referred to simply as Prince Philip.
In a statement announcing Philip's death, the Royal Family said in a statement: "It is with deep sorrow that Her Majesty The Queen announces the death of her beloved husband, His Royal Highness The Prince Philip, Duke of Edinburgh.
"His Royal Highness passed away peacefully this morning at Windsor Castle. Further announcements will be made in due course.
"The Royal Family join with people around the world in mourning his loss."