Why Raiders Legend Tim Brown Wants Tom Brady to Stay Away
Las Vegas Raiders' reported move for legendary quarterback Tom Brady, when he becomes a free agent in March, has been called out as a disastrous move by Raiders Hall of Famer Tim Brown.
The Raiders' greatest wide receiver has hit out at rumors that Brady would be moving to Las Vegas from the Tampa Bay Buccaneers, citing Brady's age as a massive stumbling block as he looks at his options as to whether to play a 24th season in the NFL or retire from football.
Speaking to CBS Sports Radio, Brown admitted that it was a "possibility" that Brady could rock up in Vegas, but he is hoping he won't and that sentiment has been echoed by many on social media, who were against Brady signing for the Raiders.
Brown said: "I don't think Tom Brady should be in the plans at all... I think he's starting to show that he's 45-46 years old."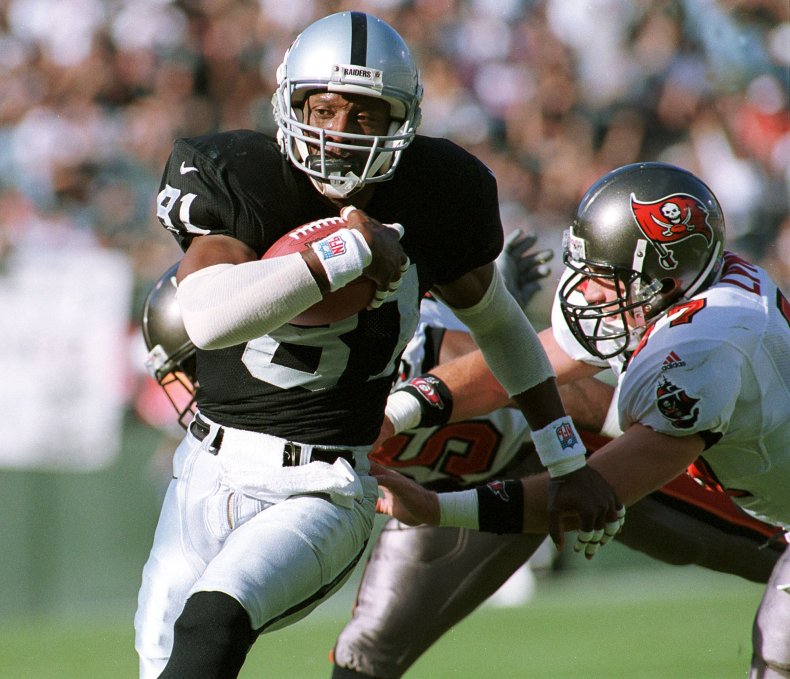 Brady is not the most mobile quarterback in the league and Brown believes that this could be detrimental to the Raiders as other teams opt for QBs who can work outside the pocket, if needs be.
Brown continued to argue against the acquisition of Brady, saying: "When you look at the quarterbacks in the league today you have very few who are pocket quarterbacks.
"Joe Burrow is probably the closest thing you get, but God knows when it's time to run, he can get out of the pocket and make it happen."
Brown then delivered his final verdict on Brady and said: "Tom Brady is never gonna do that. I just don't believe in this league, and yeah, Tom has won all these Super Bowls, but I just think the league is moving to a point where you have to have a quarterback that's able to move around and get some things done with his feet every once in a while."
The Raiders' legend's views were backed by many of the team's fans, who were pretty adamant that Brady is not wanted.
One person tweeted: "As life long Raiders fan I'm so tired of hearing about we should sign Brady. No way!"
While another added: "No true Raider fan wants Tom Brady!"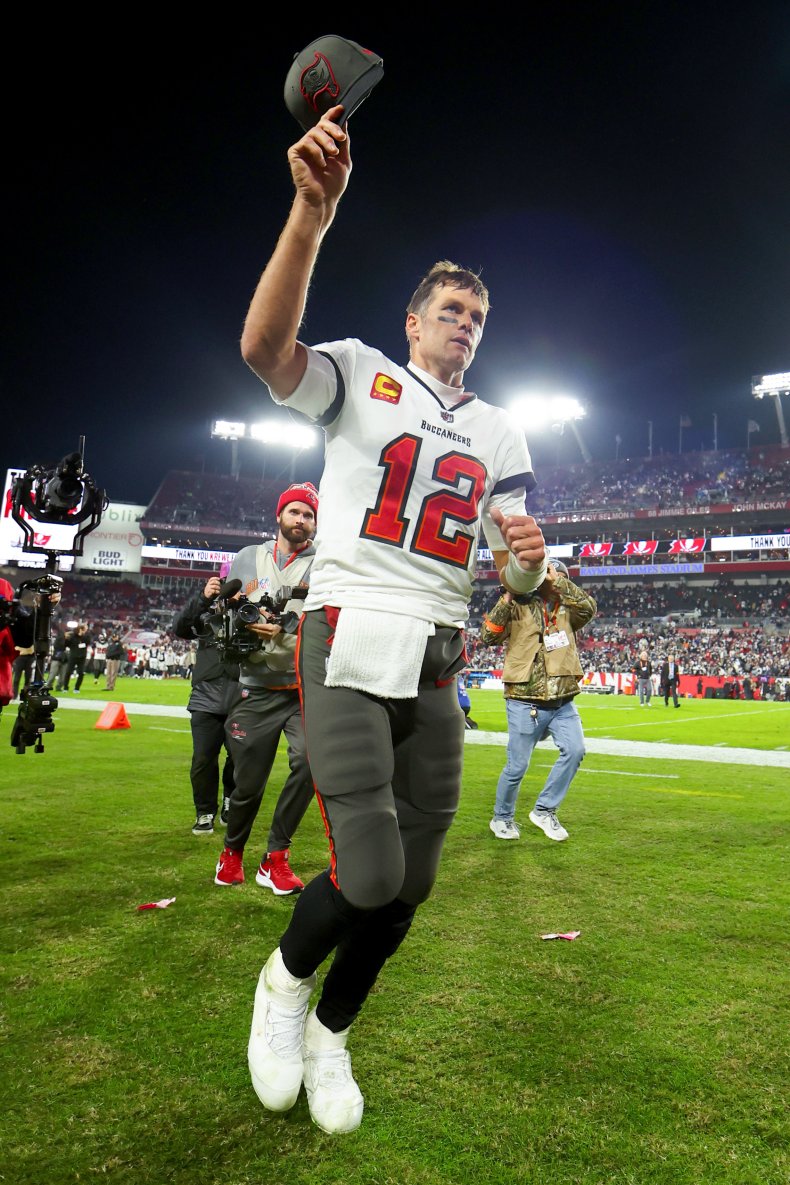 A third gave their reasons as to why they didn't want Brady at the Raiders, tweeting: "Why him #RaiderNation  he is played out!!!! PLEASE NO. I will always be a raider but I DO NOT SUPPORT BRADY!!!"
A fourth laid it on the line, tweeting: "If the Raiders get Tom Brady, I will no longer be a Raiders fan."
There were a few supporters of Brady at the Raiders, with one pointing out: "No one expects Brady to sign for #Raiders and return to being Prime Tom Brady. But I'm pretty sure he can operate that offense at a higher level than Carr did & do it for significantly less than $40m/yr. Raiders getting better for cheaper is a win-win."
Brady's 23rd season has just finished, after the Bucs were beaten in the playoffs, and it was among his worst as a professional, finishing with a ranking below .500 for the first time in his career.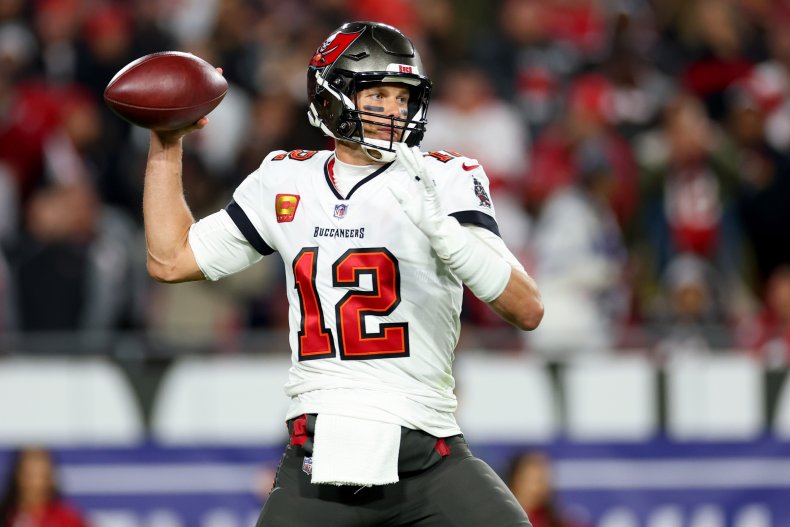 He remains uncommitted on another season and the quarterback, who will be 46 on August 3, appeared on his weekly SiriusXM podcast, "Let's Go!" with Jim Gray, on which he was asked whether he had decided to return for a 24th season in the NFL.
Gray asked what is on every football fan's lips: "Tom, you're leaving everybody guessing. You said you would take your time. Do you have any type of a timetable as to what you might want to do regarding your football career?"
Brady said: "Jim, if I knew what I was going to f****** do, I'd have already f****** done it. I'm taking it a day at a time."
Gray said this was the one question that everyone wanted to know the answer to and that his own podcast might be the place to reveal his decision, but Brady was not having any of it.
The quarterback replied: "You're scratching. I appreciate your asking. Thank you."
Do you have a tip on a sports story that Newsweek should be covering? Do you have a question about the NFL? Let us know via entertainment@newsweek.com.