Why Thousands Of U.K. Breast Cancer Sufferers Are Being Denied 43p Drug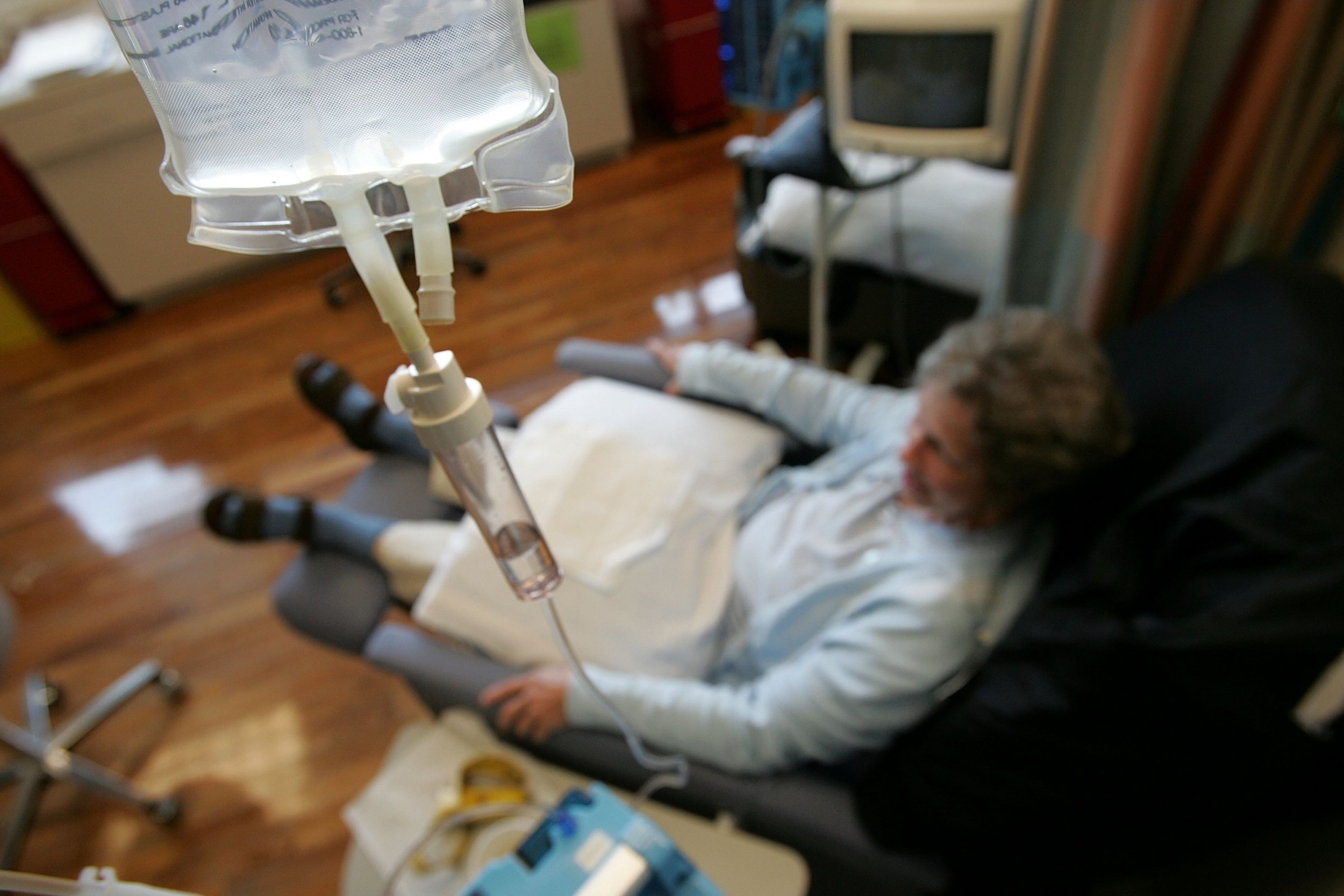 Thousands of breast cancer sufferers in Britain are being denied a cheap drug which could stop the disease spreading and save lives due to red tape, according to a report by a leading breast cancer charity.
An estimated 27,000 women are missing out on bisphosphonates every year—a treatment that costs approximately 43p (56 cents) a day per patient.
A survey by Breast Cancer Now, the U.K.'s largest breast cancer research charity, revealed that one in ten breast cancer deaths could be avoided if the drug was given to all eligible women.
Bisphosphonates were originally licensed for treating bone fractures in adults with advanced breast cancer, but a study published in The Lancet last year found the drugs could also help post-menopausal women being treated for early breast cancer.
Baroness Delyth Morgan, the charity's chief executive, said: "While bisphosphonates are not routinely available to all eligible breast cancer patients, women's lives are needlessly being put at risk.
"These are cheap and widely available drugs and the overwhelming evidence of their ability to save lives should have changed practice by now. But they are still sitting on the shelf, blocked by bureaucratic inertia."
Breast Cancer Now claims thousands of women are missing out because of the lack of national guidance on who should fund the treatment.
The charity added it was not clear whether the hospital trust, the local clinical commissioning group (CCG) or NHS England central funding should be covering the cost.