'The Room's' Tommy Wiseau Thought Greg Sestero Was Trying to Kill Him: Here's Why
Tommy Wiseau and Greg Sestero's friendship isn't conventional. For one thing, most don't go through a phase where on is convinced the other is trying to kill him. But Wiseau—the filmmaker famous for creating what many consider the worst movie of all time—has never been ordinary, and his best friend Sestero wouldn't have it any other way.
Last year, the true story of Wiseau and Sestero's friendship became the Oscar-nominated film The Disaster Artist (based on Sestero's memoir of the same name), starring James and Dave Franco as the unlikely pair who made the now-infamous 2003 film The Room under Wiseau's creative leadership. Now, the odd couple is continuing the story of their friendship with a film of their own called Best F(r)iends, coming to select theaters this week.
While it's not a biopic like The Disaster Artist, the film is based on a bizarre road trip Sestero and Wiseau took together in 2003. And apparently, during that trip, Wiseau believed Sestero was plotting to kill him.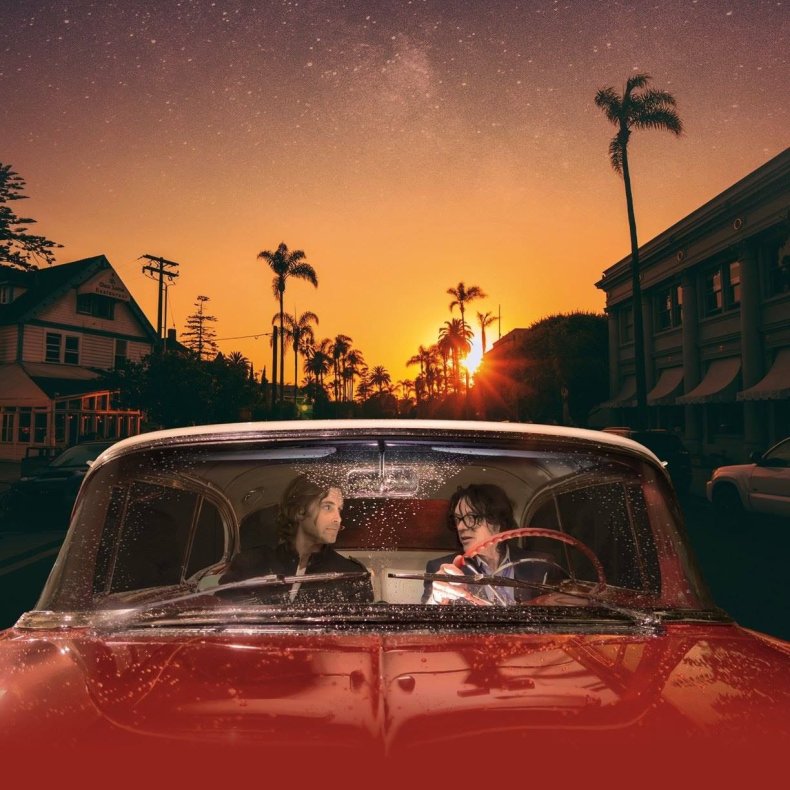 In an interview with Daily News published Saturday, Sestero explained that he and Wiseau were driving up the coast of California when Sestero suggested they stop for the night at a remote hotel. Sestero decided to handle the check-in (perhaps to spare the hotel staff from Wiseau's vaguely Eastern European accent) and asked Wiseau to meet him around back, at the room.
"He thought I was doing that so nobody knew he was there, that I was doing that for 'the plan,'" Sestero told the Daily News.
Sestero elaborated to Newsweek as to why Wiseau's jumped to the conclusion that Sestero was plotting against him in that moment—other than Wiseau's naturally eccentric personality. There was also a certain spookiness to the hotel Sestero selected.
"We were in the middle of nowhere and there was one vacancy left, so I asked him to meet me around the back and he said he got strange vibrations from me. I think being that we were in Bodega Bay—where Hitchcock shot The Birds—influenced his judgment a little."
Sestero's got a point. Director Alfred Hitchcock did choose Bodega Bay as a backdrop for his 1963 psychological horror thriller, for the northern Californian area's eerie, treeless hills and frequent fog, according to the hotel's website. One could see how Wiseau's imagination might get carried away in a place like that.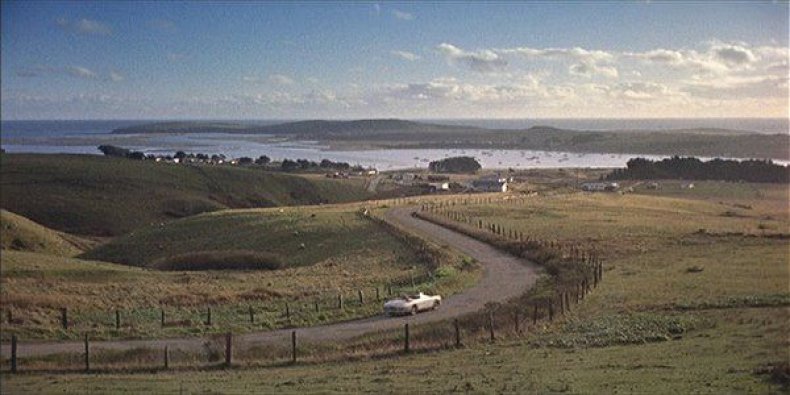 Sestero added that he and Wiseau are good now—and no one thinks anyone is out for blood. "It's more of a joke at this point," he explained.
It's also the inspiration for Best F(r)iends, a Los Angeles noir thriller written and produced by Sestero and directed by Justin MacGregor (an independent Canadian filmmaker and an early fan of The Room). Sestero previously told Newsweek he wrote Wiseau's role—a "peculiar mortician"—to be a serious, dramatic gig for the actor/director who is often only thought of as a joke. In Best F(r)iends, Wiseau meets Sestero (who plays a "drifter") and the two journey across the Southwest and meet a cast of mysterious characters—including The League's Paul Scheer, who also appeared in The Disaster Artist.
Best F(r)iends will be released in two parts. "Volume 1" will play in 600 select theaters nationwide on March 30 and again April 2, 2018. The second volume will play on June 1 and June 4. Tickets for both are on sale now.