Why Tucker Carlson's 'Patriot Purge' Is So Controversial
Two Fox News contributors have quit their jobs at the network over Tucker Carlson's special on the Capitol Riot.
Jonah Goldberg and Stephen Hayes have finalized their resignations from the channel over the Patriot Purge documentary, labeling the special "incoherent conspiracy-mongering" and "deceptive."
After the show aired as part of the Tucker Carlson Originals series on Fox Nation, the two contributors officially departed from their paid positions.
The special has been widely condemned for advancing the conspiracy theory that the Capitol riot was a "false flag" operation and recycling other conspiracy theories that surround the attack.
Patriot Purge purports to tell the "true story behind" the January 6 attack against the U.S. Capitol carried out by former President Donald Trump's supporters.
Goldberg and Hayes released a blistering open letter following their resignations condemning the message being pushed by Carlson.
"Fox News still does real reporting, and there are still responsible conservatives providing valuable opinion and analysis. But the voices of the responsible are being drowned out by the irresponsible," Hayes and Goldberg wrote.
"A case in point: Patriot Purge, a three-part series hosted by Tucker Carlson."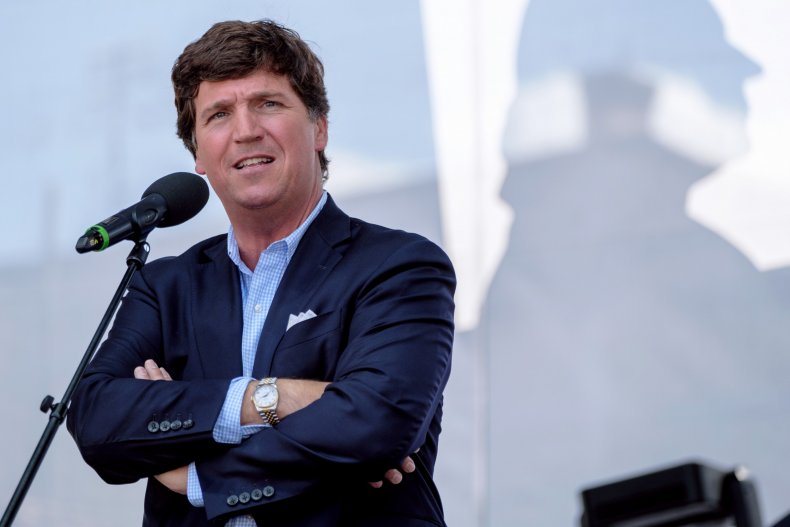 They continued: "Over the past five years, some of Fox's top opinion hosts amplified the false claims and bizarre narratives of Donald Trump or offered up their own in his service. In this sense, the release of Patriot Purge wasn't an isolated incident, it was merely the most egregious example of a longstanding trend."
Meanwhile, Goldberg told The New York Times that Patriot Purge was "a sign that people have made peace with this direction of things, and there is no plan, at least, that anyone made me aware of for a course correction."
He added: "Now, righting the ship is an academic question. The Patriot Purge thing meant: OK, we hit the iceberg now, and I can't do the rationalisations any more."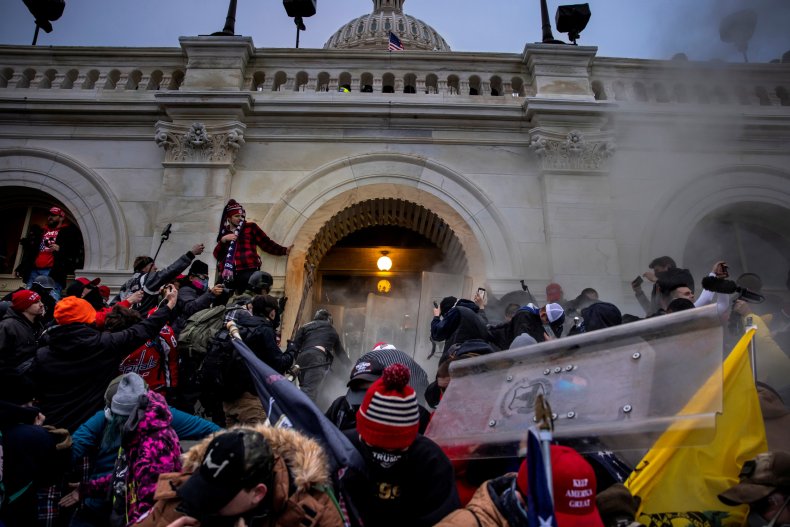 Last month, Illinois GOP congressman Adam Kinzinger blasted Carlson and his special, deeming it to be "pure evil."
"The Murdoch family and @foxnews is cashing in on the back of American democracy. @TuckerCarlson talks a very tough game, but we all know he couldn't hack it out there. Abusing his viewers trust for more cash. Pure EVIL," the Republican Rep. tweeted.
Rupert Murdoch is the chairman of Fox Corporation.
Carlson himself has welcomed the resignation of Hayes and Goldberg, calling their decision "great news."
"Our viewers will be grateful," he told The New York Times.