Why Was Tyre Nichols Arrested? Memphis Police Admit They Have No Evidence
Memphis Police Department said there's no evidence to substantiate claims that Tyre Nichols—the 29-year-old Black man who died in hospital three days after he was allegedly beaten up by five police officers at a traffic stop—was actually involved in reckless driving.
While Nichols, a FedEx worker and the father of a 4-year-old boy, was reportedly pulled over on January 7 for alleged reckless driving, Memphis Police Chief C.J. Davis told CNN's This Morning on Friday: "We have not been able to substantiate reckless driving."
Davis, the first Black woman to serve as the city's police chief, said that the fact that they found no evidence doesn't necessarily mean that the reckless driving claim is incorrect, as reported by This Morning co-anchor Kaitlan Collins.
"It doesn't mean that something didn't happen, but there's no proof," Davis told Don Lemon in her first interview since the five officers were charged on Thursday.
The five Memphis police officers involved in the traffic stop—Tadarrius Bean, Demetrius Haley, Desmond Mills Jr., Emmitt Martin III and Justin Smith—were all fired from the department last week after an investigation found them to be "directly responsible for the physical abuse of Mr. Nichols."
The five men, who are all Black, have since been charged with second-degree murder, aggravated assault, aggravated kidnapping, official misconduct and official oppression, and are currently in custody.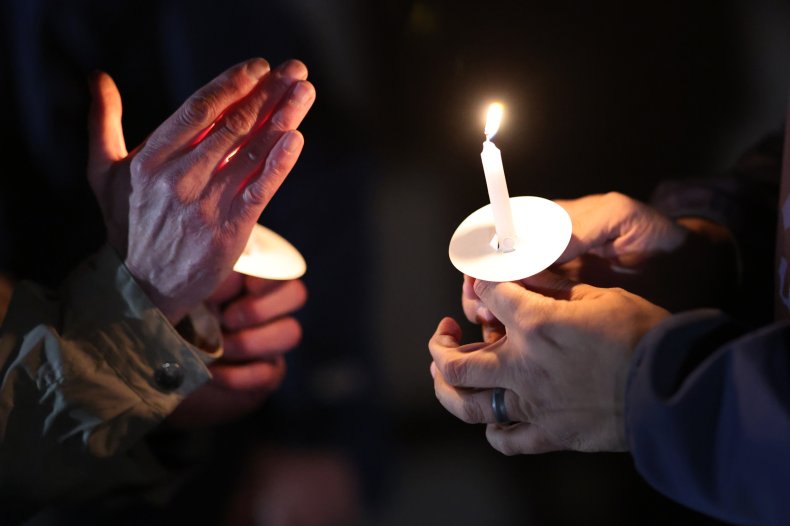 The body camera footage of the incident will be disclosed to the public on Friday evening and is expected to ignite similar protests to that following the killing of George Floyd in May 2020.
The Nichols family and their lawyers, who had already seen the footage earlier this week, said the video shows that the 29-year-old was beaten for three minutes. Lawyer Antonio Romanucci said that Nichols "was a human piñata."
Davis said that what the footage shows is "about the same if not worse" than the video of Rodney King being assaulted by Los Angeles police in 1991. While King barely survived the incident, the release of the footage more than three decades ago sparked riots in the Californian city.
Davis commented on the video saying she did not see any of the five officers involved trying to stop the violence against Nichols.
"I was in law enforcement during the Rodney King incident and it's very much aligned with that type of behavior [...] sort of groupthink. I would say it's about the same, if not worse," she said.
While Davis admitted that there was no apparent legitimate reason for Nichols' arrest, the chief told Lemon that she doesn't believe race was a factor in the man's arrest and beating by the five officers.
President Joe Biden has called for "peaceful protests" ahead of the release of the body cam footage.
Update, 1/27/2023 10 a.m. ET: This breaking news story was updated to offer more context on the story.