Why a Ukrainian Refugee Crisis Would Play Into Putin's Hand
Four-lane traffic jams, packed train stations and crowded buses have become a feature of the Ukrainian landscape as thousands of people are fleeing their homes in search of refuge from Russian tanks and bombers.
The European Union has responded promptly to the Russian invasion of its neighboring country, announcing that its member states would allow in Ukrainian citizens and provide them with humanitarian aid. Troops have also been sent to border checkpoints with instructions to provide assistance, according to Reuters.
While sympathies for Ukraine's people currently run high amid Russia's unprovoked attack on February 24, only time will tell how long these attitudes may last. Serena Parekh, an expert on the ethics surrounding displacement and refugees with Northeastern University, warned that if dialogue around Ukraine's plight is not maintained, Europe could have a crisis on its hands, something that would play into Russian President Vladimir Putin's political playbook.
"A refugee crisis could play into Putin's strategy if his goal is to destabilize Western democracies and cause right-wing backlash and the rise of authoritarian leaders," Parekh told Newsweek. "We saw this [phenomenon] after the 2015 refugee crisis in Europe."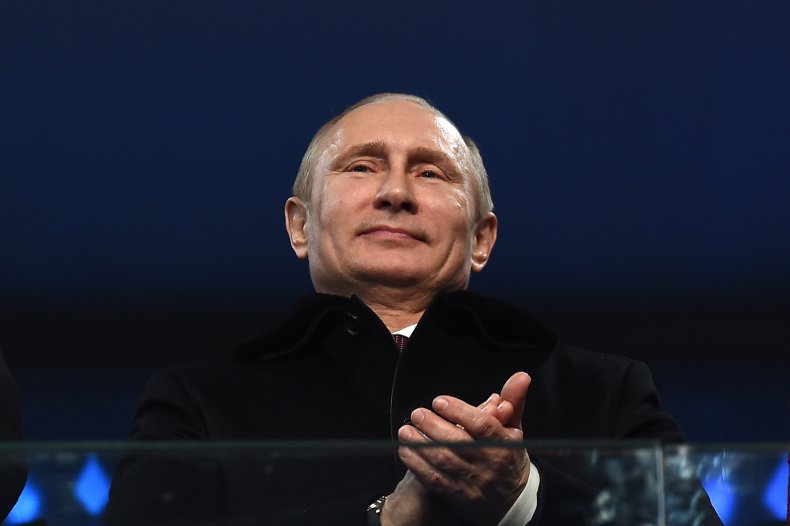 In 2015, Europe experienced the largest refugee wave it had seen since World War II as roughly 1.3 million people, mostly from Syria, fled their war-torn homelands for the safety of Europe, according to the Pew Research Center. Parekh noted that early on, as the public was confronted with images of their plight, sympathy and desire to provide aid ran high. However, this eventually changed.
As news of the initial devastation facing the Syrian people subsided, members of the European public began to see them as a problem. Parekh said right-wing leaders promoted narratives of them being an economic burden to European nations and amplified the religious and cultural differences that set them apart from many in the EU.
While Ukrainians have things in common with Europeans that Syrians largely do not, namely skin color and religion, Parekh said there is still room for divisiveness given certain perceptions in Western Europe that Eastern Europeans are poor, take resources, and do not share cultural values.
The amplifying of those themes within European politics in 2015, as Parekh noted, coincided with a rise in right-wing sentiments across Europe, Georgetown University later wrote in a report. As the EU looks to maintain a united front in its core values while making democratic decisions, a wave of rejection toward these principles could undermine its ability to govern democratically, relieving Putin of certain pressures, Parekh said.
"Contingently, right-wing governments that have emerged in the last eight years or so have tended to have authoritarian tendencies, which is to say, moving away from the rule of law, principles of human rights, and internationally recognized treaties," Parekh told Newsweek. "Undermining the principles of liberal democracy, such as rule of law, democratic elections, international law, puts less pressure on Putin to be democratic and to respect the rule of law."
For more updated information on the Russia-Ukraine situation, visit Newsweek's live blog.