Why It Took the USA to Bust FIFA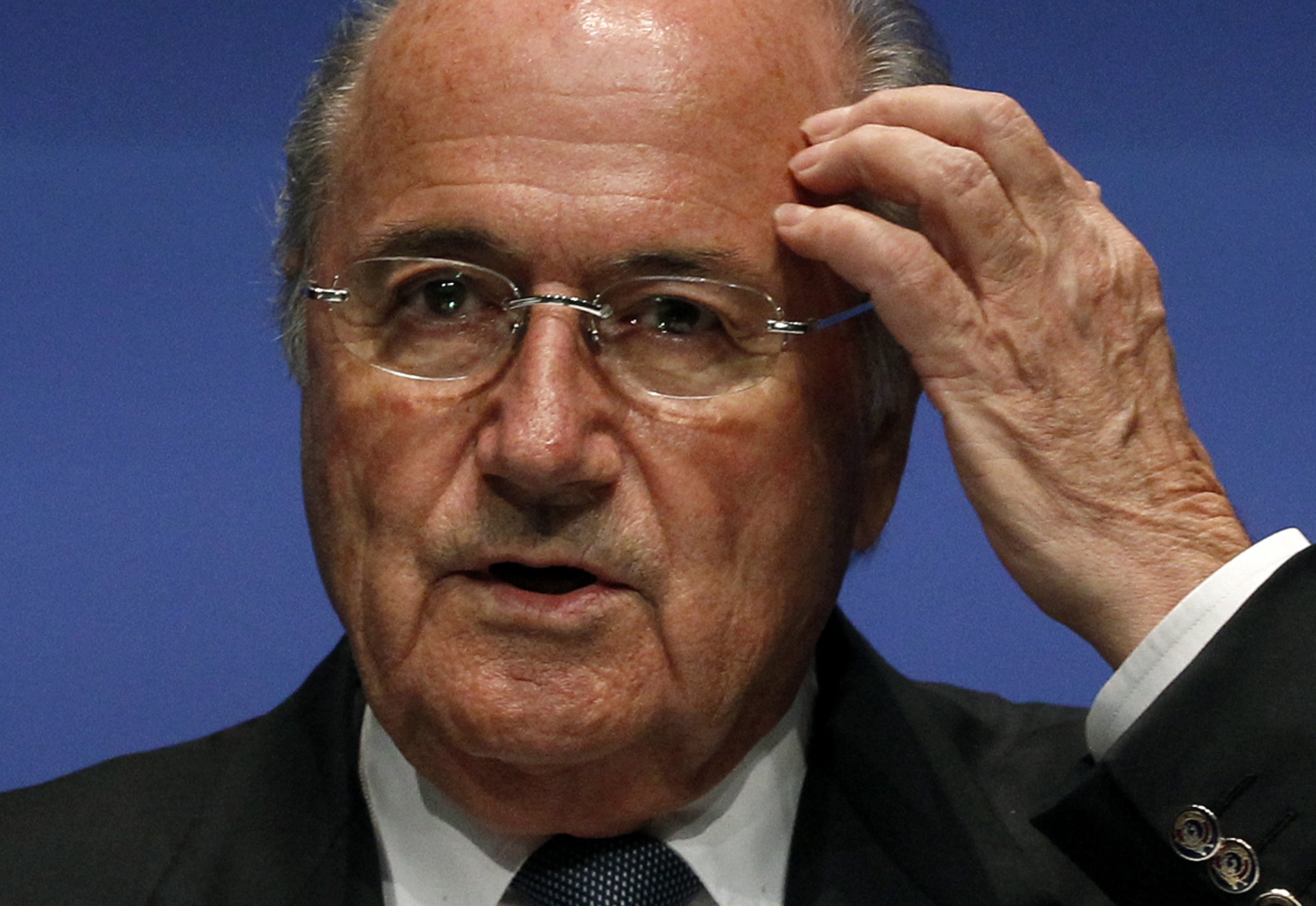 America does care about soccer, after all.
On Wednesday morning, the United States Justice Department (DOJ) placed FIFA, the world governing body of soccer, into a penalty phase. With help from law enforcement officials in Switzerland, FIFA's home base, the DOJ indicted 14 people affiliated with the global organization on charges ranging from racketeering to wire fraud to money laundering.
"This is the World Cup of fraud," said IRS investigator Richard Webb, who noted that, to date, the U.S. government has identified $151 million in laundered money, "and today we are issuing FIFA a red card."
If Webb's quote comes off as flippant, there is nothing frivolous about the DOJ's 164-page indictment, which alleges rampant corruption over the past two decades. That time period roughly corresponds to the tenure of FIFA president Sepp Blatter, who came into office in June 1998.
The arrests were carried out in Zurich in the manner of a John le Carré spy novel. FIFA executives had assembled at the Baur au Lac hotel, a five-star property, for their annual meeting. If you need a visual, picture the type of lodging where Ralph Fiennes would be the concierge. In a predawn raid, a dozen plain-clothes Swiss officials made the arrests and will now oversee the extradition of the FIFA 14 to the United States. Executives who had planned to dine on Zurcher Geschnetzeltes in the Swiss Alps may soon be supping on mystery meat in a U.S. penal facility.
The chief order of business at the FIFA meeting was to be Friday's presidential election, where the incumbent, Blatter, was seeking his fifth term (Blatter was not among those arrested). The vote was considered a fait accompli, as Blatter has long been viewed as the most powerful man in sports. And that is why Wednesday's set piece by the DOJ is so intriguing: Blatter, 79, is the head of FIFA's putative crime family, the Pablo Escobar of "the beautiful game." Was the true intent of these arrests to gain further evidence that would allow the DOJ to eventually indict Blatter, who last visited the United States in 2011?
"This is the beginning of our effort," said U.S. Attorney Kelly T. Currie, "not the end."
The corrupt nature of FIFA has long been an open, if not indictable, secret in sports. But FIFA finally fell victim to its own avarice on December 2, 2010, when it voted on the bids for both the 2018 and 2022 World Cups on the same day. Such an election invited fears of vote-trading and bribery among the 24 member-voters, fears that were confirmed when London's Sunday Times taped two committee members—Amos Adamu of Nigeria and Reynald Temarii of Tahiti—asking for money in exchange for their support.
Another FIFA voter, Nicolas Leoz of Paraguay, did not seek fiscal reimbursement in exchange for his support of an English bid—but he requested a knighthood.
When the host countries were announced on that December day, it was the equivalent to that moment in Goodfellas when the mobster shows up to the gathering after the Lufthansa heist in a brand-new Cadillac. The selection of Russia to host the 2018 World Cup was a surprise—Russia has never had a club team with the UEFA Champions League, for example, while 10 other European nations, including Scotland, have.
However, when it was announced that Qatar, an oil-rich nation that has never qualified for the World Cup and where summer temperatures average 122 degrees, had been chosen to host FIFA's flagship event in 2022, it was as if Blatter was inviting everyone from EUROPOL to Jeremy Schaap to investigate his fiefdom.
And they did. In fact, FIFA launched its own internal investigation and placed former U.S. attorney Michael J. Garcia in charge. Garcia spent two years compiling the report, and then FIFA failed to make it public (take a bow, Commissioner Goodell). Instead, the head of FIFA's ethics committee, Hans-Joachim Eckert, released what he said was a summary of the report in which he stated that, while ethical violations had taken place, nothing had affected the integrity of the voting process. In other words: yes, those chemicals were illegally dumped into the water supply, but that's not why you are sick.
But FIFA—and Blatter—may have made a fatal error in dismissing Mr. Garcia's efforts. Garcia, after all, was U.S. Attorney for the Southern District of New York. The most recent holder of that office was Loretta Lynch, who last month became attorney general of the United States. And it was Lynch's office who, on Wednesday, issued these indictments.
In many ways, soccer has never been healthier globally. Two players presently toiling in Spain, Argentine Lionel Messi of F.C. Barcelona and Portuguese Cristiano Ronaldo of Real Madrid, belong on any short list of the top footballers of all time. Four of the seven most valuable sports franchises in the world, according to Forbes, are European soccer clubs.
But the foul stench of corruption and bribery has permeated the sport's governing body for decades. On Wednesday, the guardians of a sport where the use of hands is illegal learned the hard way that the long arm of U.S. law extends across an ocean. This is only the beginning.