Why Was 'Luke Cage,' 'Iron Fist' Canceled By Netflix?
Marvel's Luke Cage and Iron Fist will not return to Netflix for a Season 3. The red streaming giant canceled Luke Cage just a week after Iron Fist. But why? Bad reviews? Creative differences? The prospect of Heroes for Hire/Daughters of the Dragon instead? The upcoming Disney streaming service? It feels like a bit of everything, especially considering the popularity of both; Iron Fist Season 2 was largely well-received (at least compared to the first season) and Luke Cage binge-watchers overloaded Netflix servers when it first premiered in 2016.
According to Deadline, the cancellation of Luke Cage Season 3, which was already in the early stages of production, was due to creative differences. "Detailed drafts for the first half of the 10-episode projected third season were delivered to Marvel and Netflix this week," Deadline reported. "We hear that some execs had issues with the more developed scripts, even though the scripts strongly incorporated suggestions from both Netflix and Marvel brass." There's still no official word on why Iron Fist was canceled.
Luke Cage Season 2 premiered in June and Iron Fist Season 2 in September. The cancellation of both is certainly peculiar, especially to fans who are familiar with the crossover potential of those two shows in particular. Luke Cage and Iron Fist, the titular stars of each show, have an iconic team-up named Heroes for Hire in the comic books. A show following that team-up would likely be much more well-received than either of the shows individually (Jessica Jones and Daredevil are, generally speaking, still the most popular of Marvel's Netflix shows). Even more, the two supporting characters of each show, Colleen Wing and Misty Knight, also team-up as an iconic comic book duo called Daughters of the Dragon.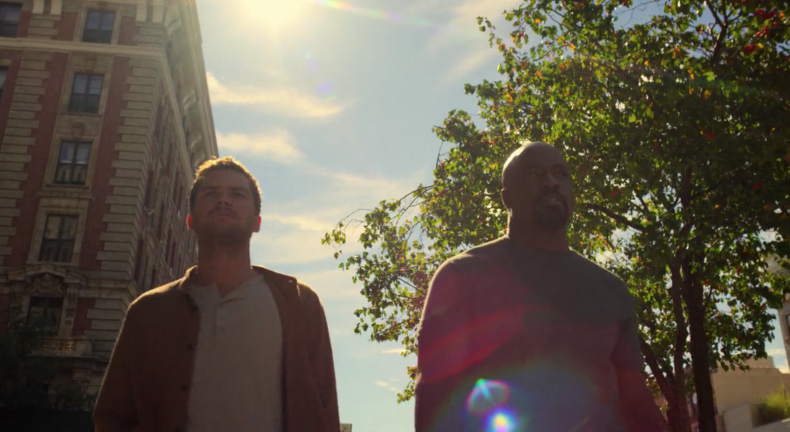 Both of those team-ups appeared to be on their way to fruition in each show. Iron Fist appeared in Luke Cage Season 2 to help him take down baddies in Harlem. Misty Knight, clad with her bionic arm, had a very large role in Iron Fist Season 2 where she worked directly with Colleen Wing. Stars and showrunners of both shows have expressed interest in brining the iconic duos into the spotlight multiple times over the past two years. It still hasn't happened in any official capacity, but the cancellation of both shows, in unison, could change that.
Taking into account Disney, who owns Marvel, is launching a standalone streaming service sometime in 2019, the prospect of a Heroes for Hire series, Daughters of the Dragon series, or some sort of combined outing, instead of a solo Luke Cage or Iron Fist series does seem like a better investment for the franchise. It's what fans want, but it also takes the most fundamentally interesting parts of both shows and turns it into something much more fun. Fun is something that Marvel's Netflix superhero shows desperately need more of moving forward.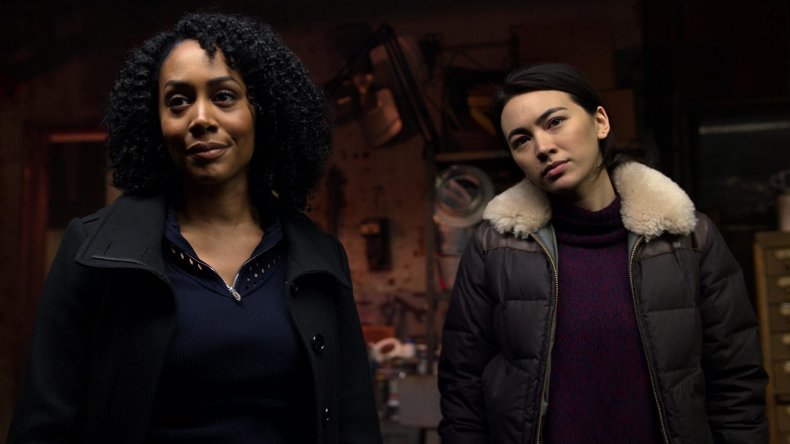 Marvel plans to remove its films from the roster prior to the launch of the service. To think the company would want to do the same for its television universe isn't a stretch. Jessica Jones is already set for a Season 3 on Netflix, however showrunner Melissa Rosenberg will depart the franchise after its completion. There's no word on whether Daredevil has been renewed for Season 4, but that decision will be very telling for the future of the franchise. The Punisher Season 2 is set release sometime in 2019.
Disney already has two superhero shows in the works for its standalone streaming service. Loki and Scarlet Witch shows are already in development, "along with other beloved superheroes who have yet to appear in their own standalone movies," Variety reported last month. What do you make of Iron Fist and Luke Cage 's cancellation? Sound off in the comments.