WikiLeaks Founder Julian Assange to Leave Ecuadorian Embassy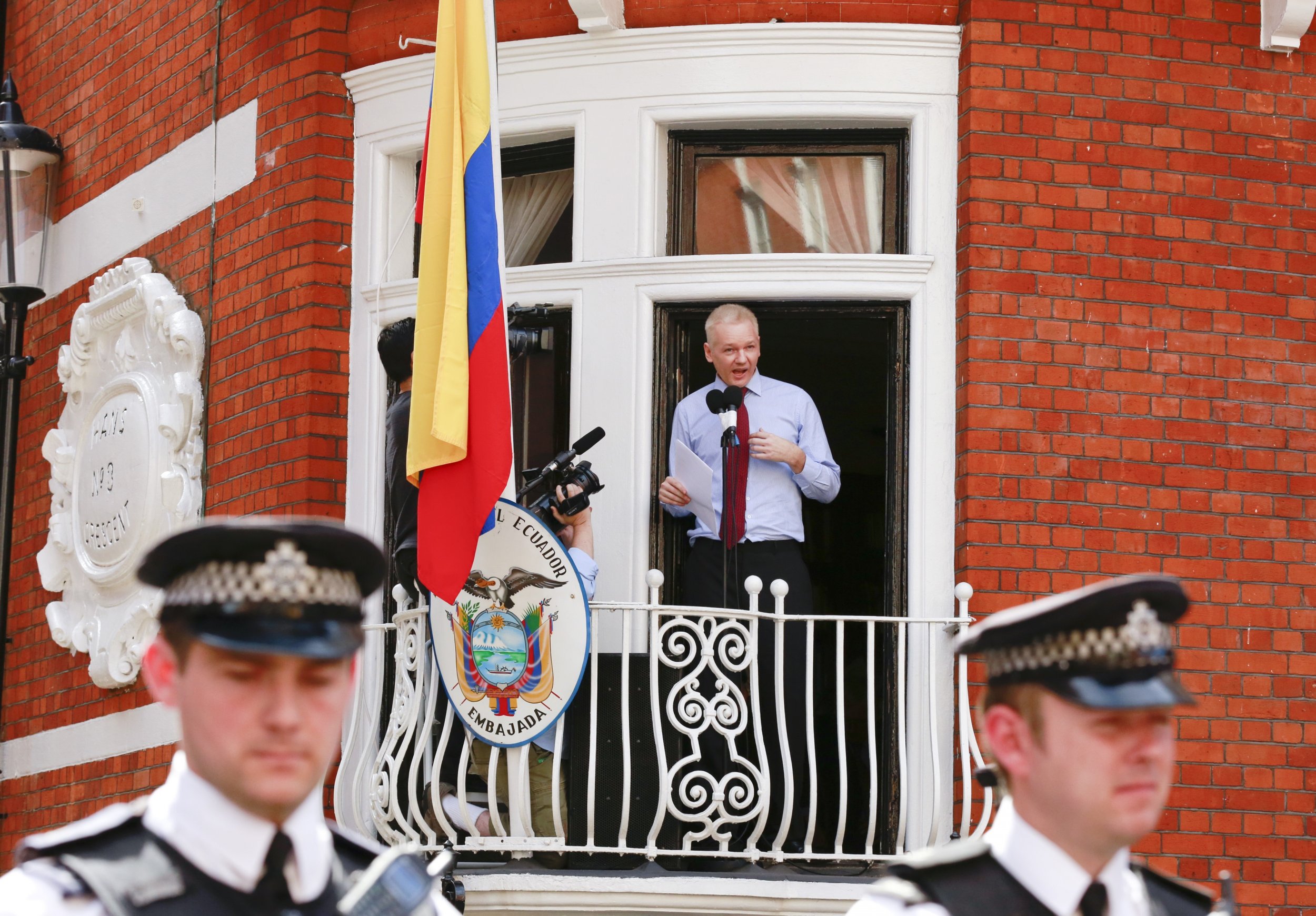 Updated | The U.N. panel has reportedly ruled the detention of Julian Assange is unlawful.
Julian Assange, founder of the whistleblowing website WikiLeaks, will leave the Ecuadorian embassy in London on Friday, either in police custody or as a free man depending on a U.N. panel ruling.
The U.N.'s Working Group on Arbitrary Detention (WGAD) is expected to announce a decision on Friday regarding whether or not Assange has been unlawfully detained. It follows an investigation that began after Assange filed a complaint against the U.K. and Sweden in 2014.
"If WGAD issues a positive determination, Mr. Assange expects the United Kingdom and Sweden to ensure that he can immediately exercise his right to personal liberty," Assange's lawyer Melinda Taylor tells Newsweek.
"Both states have ratified the International Covenant on Civil and Political Rights and should welcome the clarity and directives provided by the Working Group as concerns the implementation of their obligations towards Mr. Assange in this matter."
The ruling will come almost four years after Assange sought asylum in the Ecuadorian embassy after he was accused of sexual molestation and unlawful coercion by two women in Stockholm in 2010. No charges have ever been brought against Assange and the Australian national claims the accusations are part of a conspiracy to force his extradition to the U.S. in order for him to face charges over leaking secret government documents through the WikiLeaks organization.
Assange said in a statement on Thursday: "Should the U.N. announce tomorrow that I have lost my case against the United Kingdom and Sweden, I shall exit the embassy at noon on Friday to accept arrest by British police as there is no meaningful prospect of further appeal.
"However, should I prevail and the state parties be found to have acted unlawfully, I expect the immediate return of my passport and the termination of further attempts to arrest me."
In October, the U.K. police announced it would be removing dedicated officers who had been posted to guard the embassy around the clock with the order to arrest Assange if he were to leave.
The operation, which cost more than £12 million ($17 million), was discontinued after it was decided no imminent resolution was going to be achieved. Instead, Scotland Yard said it would deploy "a number of overt and covert tactics to arrest him."
This is a developing story and will be updated as more information becomes available.