Julian Assange's Lawyer Requests Sweden to Drop Warrant Because of U.S. Arrest Intentions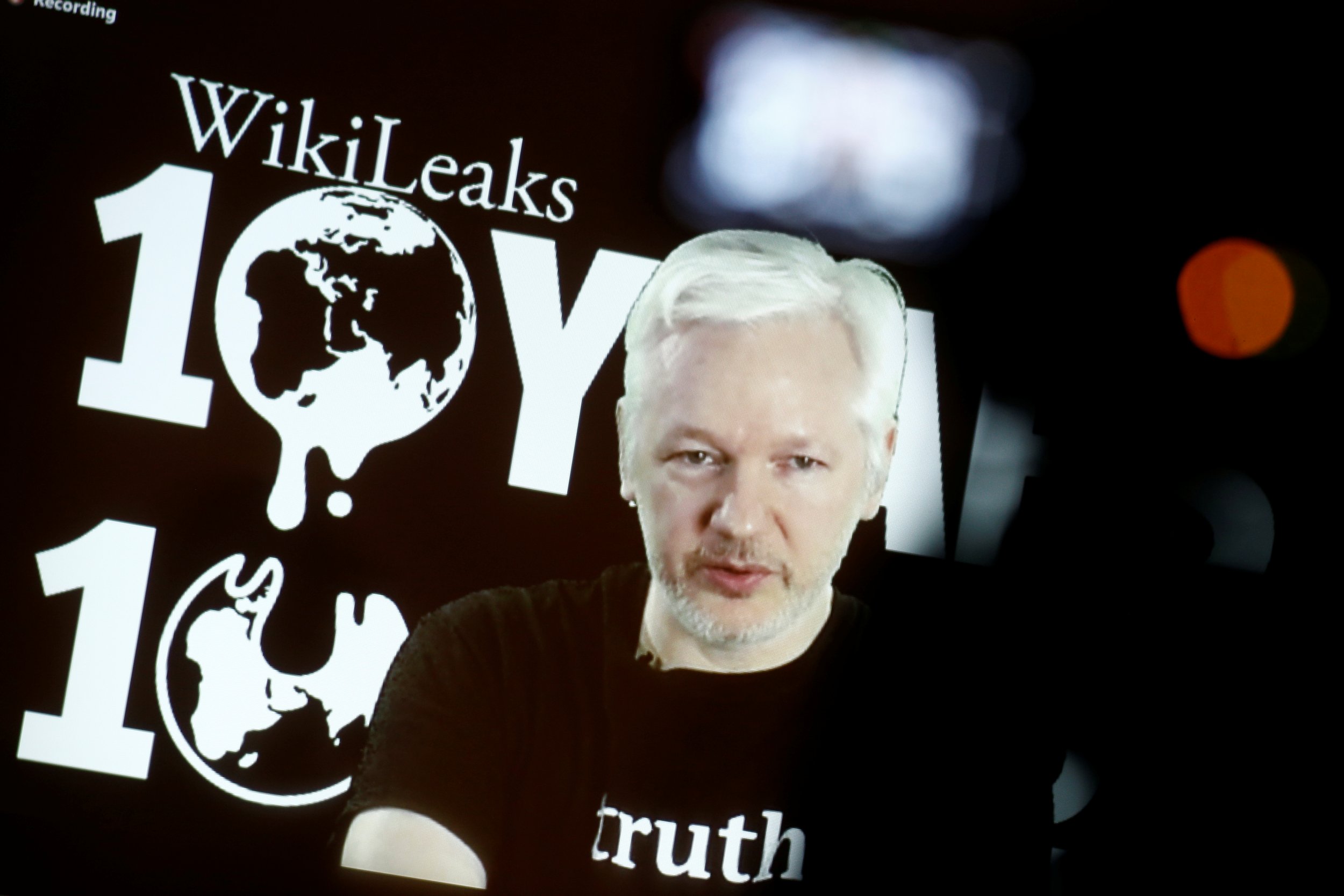 A lawyer representing Julian Assange has asked Sweden to drop its arrest warrant against the Wikileaks founder, who is wanted for questioning over rape allegations.
Lawyer Per E Samuelson argued in a claim filed with the Stockholm District Court that the Swedish government should repeal the warrant after the U.S. openly stated its intent to seek the arrest of Assange, reported the Swedish news agency TT.
U.S. Attorney General Jeff Sessions called Assange's arrest a "priority," on April 20. U.S. officials later told CNN they were preparing charges against the 45-year-old who has lived in the Ecuadorian embassy in London since 2012.
According to Assange's lawyer, Sweden would not have to give up its investigation into allegations of sexual assault moved by two women in Stockholm and Enkoping. The repeal of the international arrest warrant and extradition request would simply allow Assange to leave the U.K. and reach Ecuador, regaining freedom of movement.
Assange sought refuge in the Ecuadorian embassy to avoid extradition to Sweden on sexual assault charges, claiming the Nordic country would turn him over to U.S. authorities over their investigation into Wikileaks' publication of confidential diplomatic cables. However, the U.S. Department of Justice (DOJ) has not put forward an extradition request and under the Barack Obama administration had put on hold plans to bring charges against him.
The DOJ first started investigating Assange after U.S. private Chelsea Manning leaked thousands of confidential diplomatic cables to Wikileaks, which formed the basis of several stories published by various newspapers, including The New York Times and The Washington Post.
The cables' publication by these news outlets was protected under the First Amendment, but CIA director Mike Pompeo recently said the right of freedom of the press protected under the U.S. Constitution does not apply to Assange, an Australian national.
"Julian Assange has no First Amendment freedoms. He's sitting in an Embassy in London. He's not a U.S. citizen," Pompeo said addressing the Center for Strategic and International Studies on April 13. "It is time to call out Wikileaks for what it really is—a non-state hostile intelligence service often abetted by state actors like Russia."
U.S. intelligence agencies suspect WikiLeaks colluded with Russian officials to leak the stolen Democrat emails, as part of a campaign to promote Donald Trump's candidacy against Hillary Clinton, and believe that the organization actively helped former NSA contractor Edward Snowden release his haul of classified documents in 2013.