WikiLeaks's Julian Assange Sues Ecuador for 'Violating' His Fundamental Rights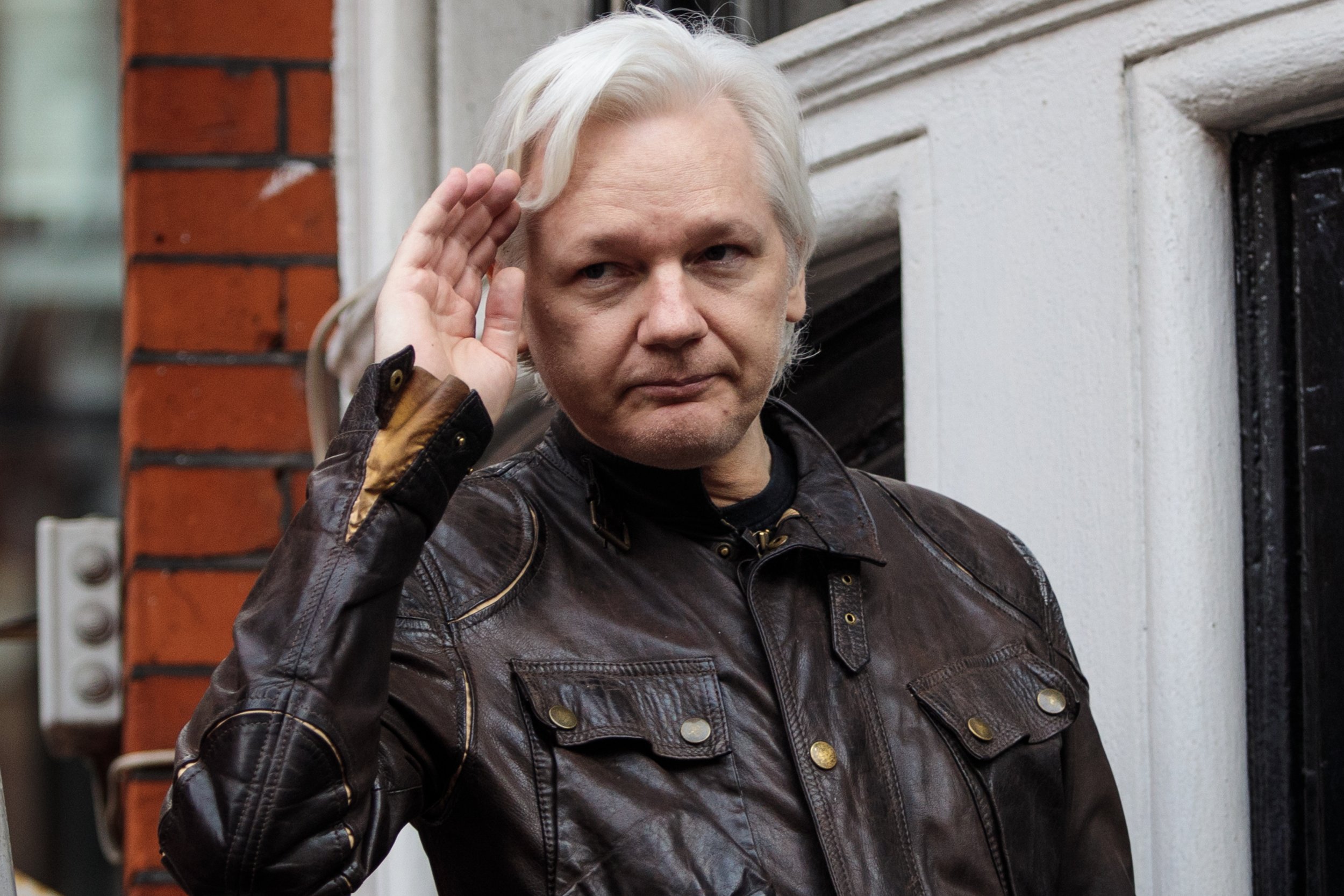 WikiLeaks announced Friday that Julian Assange had taken legal action against the government of Ecuador for "violating his fundamental rights and freedoms."
The whistleblowing website said its general counsel, Baltasar Garzon, arrived in Ecuador on Thursday to officially launch the case. Assange entered Ecuador's embassy in London back in 2012 and was granted political asylum, but it now appears the relationship has soured.
In March, Ecuadorean officials cut off his internet connection and phone lines. WikiLeaks said Assange was not permitted access to journalists and human rights organizations. Officials had placed three signal jammers to block all communications, WikiLeaks noted.
A statement said that Assange's legal representatives would challenge a "special protocol" put in place by Ecuador that required his lawyers to hand over personal details, including social media information and their devices' serial numbers, before they were granted access to see him.
"The protocol claims the Embassy may seize the property of Mr. Assange or his visitors, and, without a warrant, hand it over to U.K authorities," the platform said online, via Twitter.
The legal action arrived after Ecuadorean president Lenín Moreno pledged to work closer with authorities in Britain to end the stalemate involving Assange, who founded the site in 2006.
Earlier this week, the Associated Press reported that Ecuador had demanded in a nine-page memo that atated Assange would have to stop "interfering in the internal affairs of other states" if his internet was reinstated. Other rules, AP said, included looking after his cat and cleaning the bathroom.
It was not immediately clear if the WikiLeaks founder had agreed to the document.
Assange believes that if he leaves the embassy he will face extradition to the United States over his work on the site. In 2012 he entered the building to avoid extradition to Sweden, where he was wanted for questioning in relation to sexual assault allegations. That case has since been dropped.
Authorities in the U.K. said Assange was still wanted because he skipped bail six years ago. Trump administration officials last year said that detaining the WikiLeaks founder was a top priority.
"The US case against Julian Assange dates back to the Obama administration 2010, but has been expanded under Trump to include the biggest leak in CIA history, Vault 7," WikiLeaks said Friday, referencing the leak of alleged Central Intelligence Agency cybertools in March.