WikiLeaks Publishes Alleged 'Highly Confidential' Amazon Document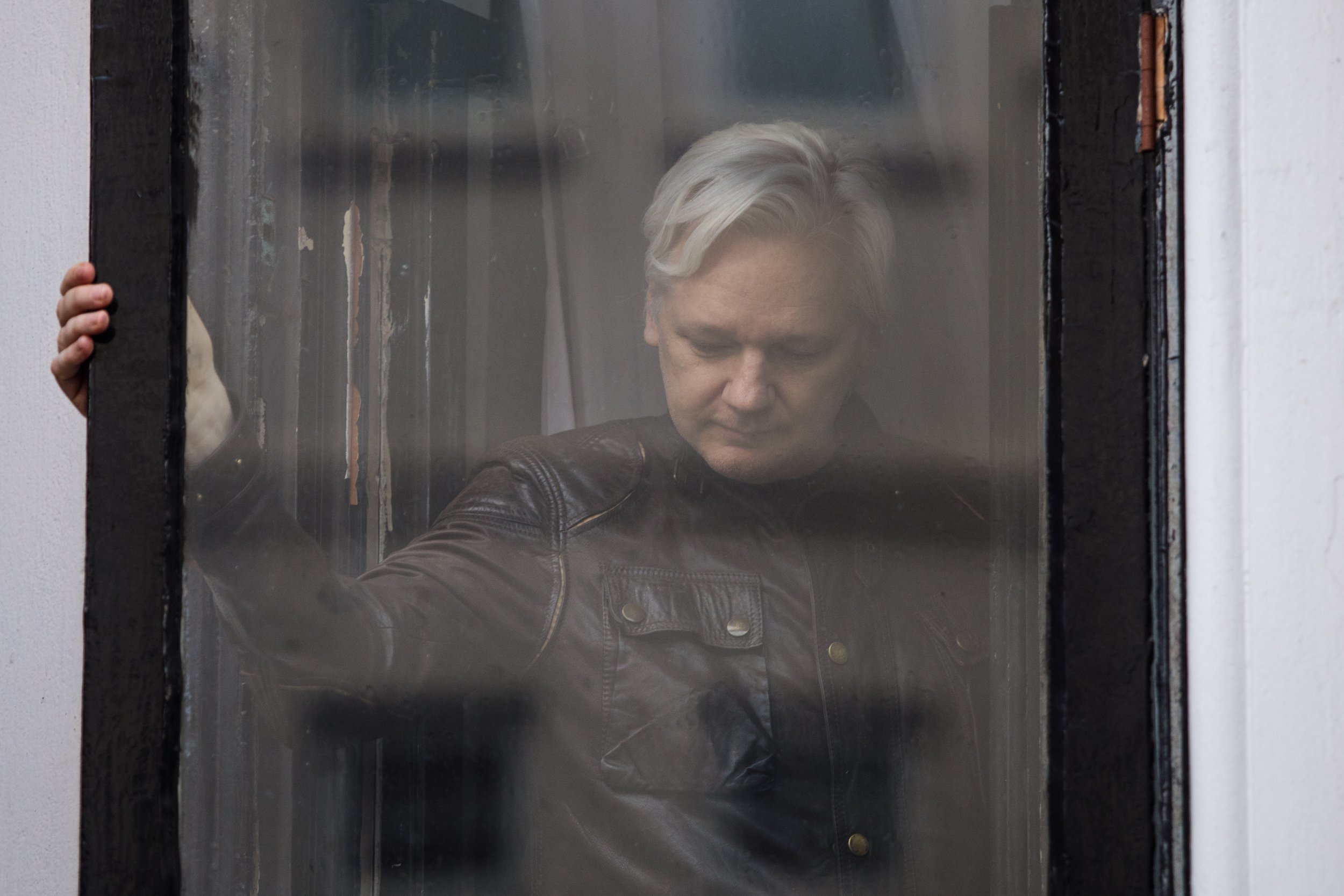 Whistle-blowing platform WikiLeaks said today that it had obtained and published a "highly confidential" document pilfered from technology company Amazon.
Naming the release "Amazon Atlas," the anti-secrecy organization claimed the document, dated late 2015, provided unprecedented insight into the locations of Amazon's data centers and highlighted the company's ongoing relationship with the U.S. intelligence community.
"Until now, this cloud infrastructure controlled by Amazon was largely hidden, with only the general geographic regions of the data centers publicized," WikiLeaks said in a release.
The alleged Amazon document itself—with the head "Data Center Locations"—comes with the top-line notice: "Warning: This information is not public and is classed as Highly Confidential!"
In its post on Thursday, Wikileaks wrote that "the document…lists the addresses and some operational details of over 100 data centers spread across fifteen cities in nine countries."
The website posted a link claiming to show a map of where Amazon's data centers are located.
It added: "Amazon is notoriously secretive about the precise locations of its data centers. While a few are publicly tied to Amazon this is the exception rather than the norm. More often, Amazon operates out of data centers owned by other companies with little indication that Amazon itself is based there too or runs its own data centers under less-identifiable subsidiaries."
In 2016, The Atlantic went on a deep dive into the firm's data centers. Writer Ingrid Burrington noted that unlike Google or Facebook, Amazon "doesn't aggressively brand or call attention" to them.
"They absolutely don't give tours, and their website offers only rough approximations of the locations of their data centers, which are divided into 'regions,'" Burrington wrote.
WikiLeaks has been relatively quiet since March, when the internet connection of founder Julian Assange was cut off inside London's Ecuadorean Embassy, where has lived under asylum since 2012.
Last year, the website made headlines after publishing emails from Democratic Party officials and a series of disclosures about alleged Central Intelligence Agency (CIA) hacking tools. It has been dogged by accusations from the U.S. of being fed stolen data from Russian intelligence.
Amazon does not keep its links with the U.S. government a secret. Online, it openly advertises its ability to provide cloud products—via Amazon Web Services (AWS)—for the security services.
"Our goal is to give the Intelligence Community as broad a selection of software as possible, so we are working to help our AWS Marketplace sellers through the onboarding process so that [it] can benefit from use of their software," wrote Jeff Barr, vice president of AWS, on Amazon's site in 2016.
Amazon did not immediately respond to a request for comment.
In recent days, Wikileaks has posted a series of puzzles to its 5.4 million followers. In a blog post today, it said this was "to encourage people to research these data centers in a fun and intriguing way." WikiLeaks did not immediately respond to a request for comment.
It remained unclear who authored the WikiLeaks blog post describing the Amazon release.
Last month, Julian Assange stepped down from the position of editor-in-chief of WikiLeaks but retained the title of publisher. He was replaced by journalist, and former spokesman, Kristinn Hrafnsson.