WikiLeaks Source Chelsea Manning Continues to Fight Military to Grow Out Her Hair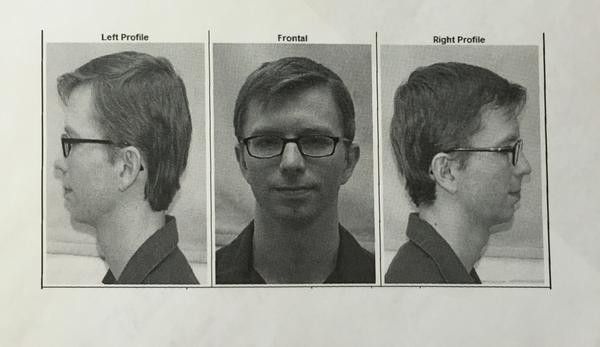 "On the evening of September 18, I finally decided that maybe I should quit, to give up on everything and everyone," former private first class Chelsea Manning said in a new Medium post on Wednesday. The reason: "that evening I found out that the military was going to force me to keep my hair cut very short, to the 'male' hair standard," she wrote.
Manning, 27, has been in lockup for five years as part of a 35-year sentence for leaking sensitive government documents to WikiLeaks. Shortly after sentencing, Manning, who was born Bradley Manning, announced she was transgender, had felt female since childhood, and wanted to begin hormone therapy as soon as possible.
A spokesman for the military prison at Fort Leavenworth, Kansas, where Manning remains detained, responded to her announcement at the time saying it "does not offer sex reassignment or hormone therapy for the inmates housed at the facility." After months of legal back-and-forth between the military and Manning's representation, the military approved Manning for hormone therapy in February. Despite the landmark decision, an Army first, Manning's attorneys continue to fight for what they consider equal treatment.
Though the Army provides Manning with cosmetics, gender-appropriate undergarments, and speech therapy, "it has been the military's position throughout this time that allowing her to grow her hair would not be compatible with their security protocols at the facility," says Chase Strangio, one of Manning's attorneys.
When Manning began hormone therapy in February, the military decided to hold off on deciding whether to allow her to grow out her hair for seven months "until she feminized further," says Strangio. That way, the military could assess whether "any incident occurred or other safety precautions became apparent," Strangio says. On September 18, despite there being no security incidents, according to Strangio, the military decided that allowing Manning to grow out her hair posed a security concern.
"I didn't take the news well. I felt sick. I felt sad," Manning said in her post. "I felt gross — like Frankenstein's monster wandering around the countryside, avoiding angry mobs with torches and pitch forks."
The Army did not respond to request for comment by time of publication.
In an amended complaint filed on Monday, Manning's attorneys said that by refusing to allow their client to follow the female hair standards applied to other female prisoners, the military "undermines [Manning's] medical treatment and singles her out for differential and discriminatory treatment on the basis of her sex, gender non-conformity and transgender status."
"After feeling devastated, humiliated, hurt, and rejected — and after wanting to give up on the world — I found my 'second wind' of sorts," Manning said, concluding her Medium post. "I can make it just a little longer. I just hope it's not too much longer."