Homeless Person Sparked One Of California's Major Wildfires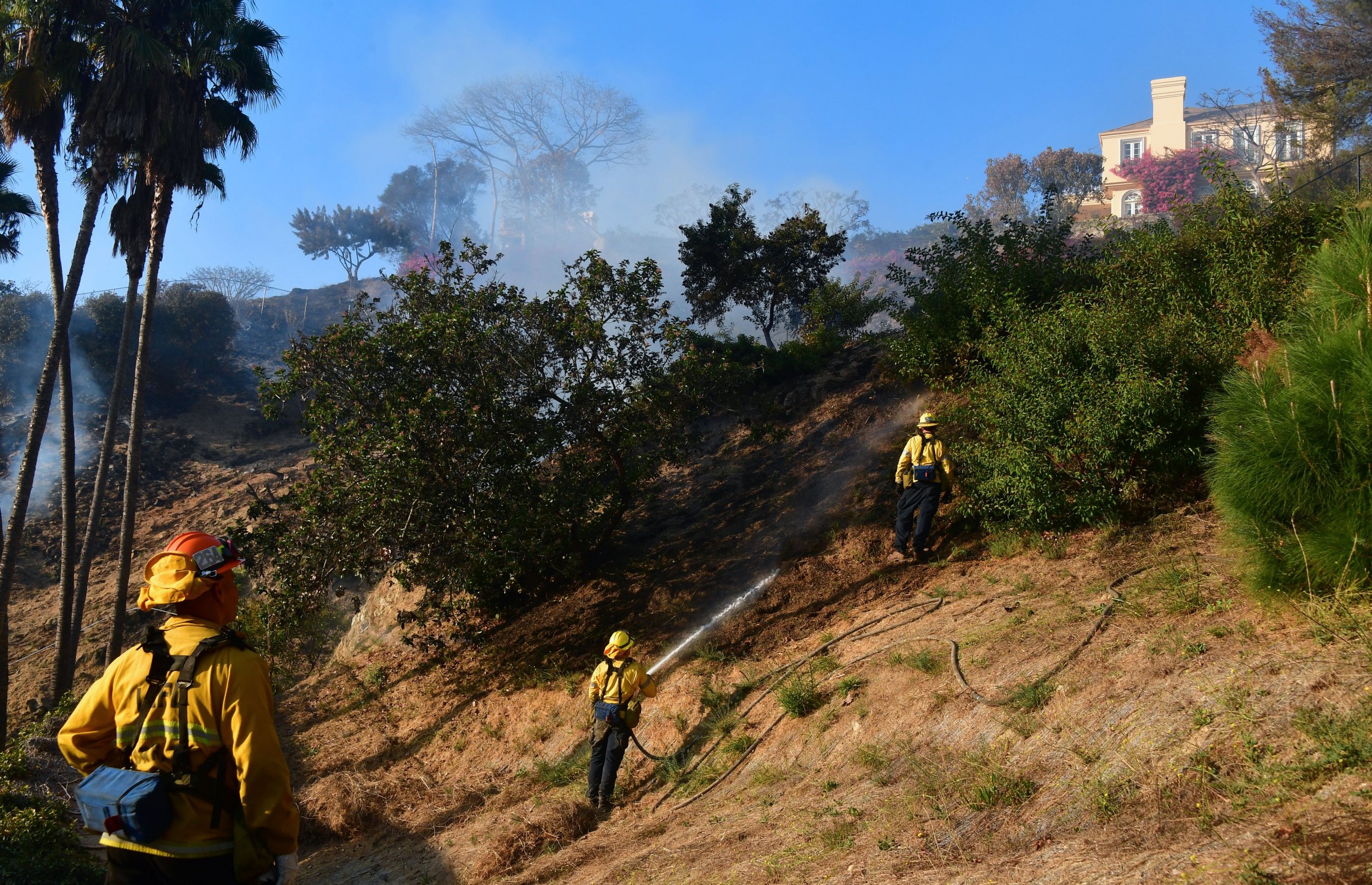 A homeless person in a Los Angeles encampment sparked one of the California wildfires that eventually consumed 422 acres, destroyed six homes, and caused tens of millions in damage.
An early morning illegal cooking fire at a homeless encampment on December 6 under the 405 freeway sparked the Skirball Fire that blazed through the Bel-Air neighborhood of Los Angeles, officials said.
The homeless crisis "makes a tragic event even more tragic," City Councilman Paul Koretz told The Los Angeles Times.
Investigators said that the fire was not deliberate, though none of the camp's occupants has returned to the site. Mandatory evacuations were lifted and Bel-Air residents were told they could return to their homes late Sunday afternoon.
"The saddest thing is that we have so many homeless people. And they are everywhere in the city. And that sometimes causes serious problems," said Koretz.
Homelessness on the West Coast caused the first national increase in the homeless population since 2010, the Department of Housing and Urban Development revealed earlier this month.
Over 55,000 homeless people were living in Los Angeles on a single night in 2017, according to the agency's report, prompting cities up and down the West Coast, including Los Angeles, Seattle, and Portland, to move aggressively to clear homeless encampments.
Los Angeles Mayor Eric Garcetti has blamed the city's increasing homeless population on insufficient federal funds to build affordable housing. Recent reports also point to opioid and drug as a contributor, with four out of 10 homeless people suffering with mental illness or drug addiction in the United States.
"All the agencies' hands seemed to be tied," Bel Air-Beverly Crest Neighborhood Councilmember Nickie Miner said about the encampments, adding, "we knew it was only going to be a matter of time before something horrible happened."
The Skirball Fire is only one of about 13 active fires in California that have scorched tens of thousands of acres, causing hundreds of millions worth of damage. California Governor Jerry Brown told CBS that the state has "never seen anything like it."