Will Charles Be a Good King? 10 Experts Weigh In
With the death of Queen Elizabeth II comes a new age for Britain and the Commonwealth.
When the 96-year-old queen, who had been on the throne for over seven decades, died on Thursday her son Charles became His Majesty King Charles III.
Hugely popular among the British public growing up, Charles' popularity took a dive following his turbulent separation and divorce from Princess Diana. Polling by Ipsos Mori in 1991 showed 82 percent of Britons thought Charles would make a good king but by 1996, the year of the divorce, he was down to 41 percent.
Most recent figures see Charles fare better despite a number of questions about his judgment being raised in relation to the acceptance of cash donations to his charities earlier this year.
However, polling undertaken in May 2022 saw Britons reveal they considered Prince William would do a better job than his father. In total 57 percent of respondents said they thought Charles would do a "good job" as monarch opposed to 77 percent who thought similarly of William.
Upon his succession Charles has received a wholly positive reception with cheers of "god save the king!" greeting him when he arrived at Buckingham Palace for the first time, but will it last?
Here, Newsweek asked ten leading experts whether they believe Charles III will be a good king, or whether his past controversies foreshadow a problematic reign.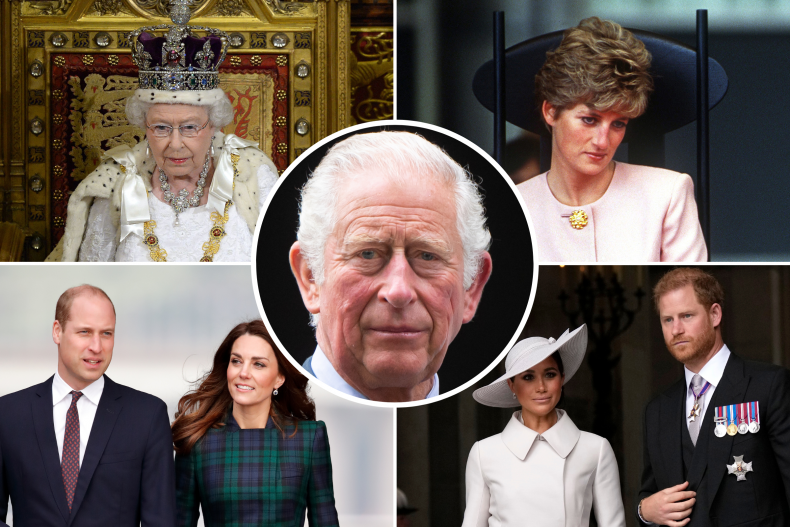 Tracy Borman, Royal Historian and Author of Crown & Sceptre: A New History of the British Monarchy
"The new king has had more time to prepare for the role than any other monarch in history. In contrast to his late mother, who was not born to be Queen and became so at the age of just 25 upon the sudden death of her father, Charles was Britain's longest-serving Prince of Wales. And in recent years, he has taken on an increasing number of responsibilities from the Queen.
"Elizabeth II is undoubtedly a hard act to follow and it is a challenge for any monarch to strike the right balance between tradition and innovation. But there is a real opportunity for the new king to be an advocate for causes of not just national but international importance, such as the environment, which has long been close to his heart.
"This is such an important moment in the history of the crown and all eyes are now on King Charles III"
Joe Armitage, Lead UK Political Analyst at Global Counsel
"There has always been concern within certain quarters of the government—particularly due to the so-called 'Black Spider Letters' he used to regularly pen to ministers—that Charles would publicly opine on and seek to influence public policy issues, such as the environment, as monarch. He made clear in his first address to the nation, though, that he will immediately cease doing so, which suggests he will rule dutifully and impartially in the same light as his late mother.
"Where he will differ relates to the size and image of the public-facing royals. He has long advocated a slimmed-down and modernized form of monarchy with an almost exclusive focus on the top five in the line of succession so we should expect to see this."
Paul Goodman, Editor of ConservativeHome and Ex-Tory MP:
"The king has been the most fortunate heir to the throne in our history—because he has had the chance to learn from the most successful monarch in our history. If he follows her example, he will scarcely put a foot wrong."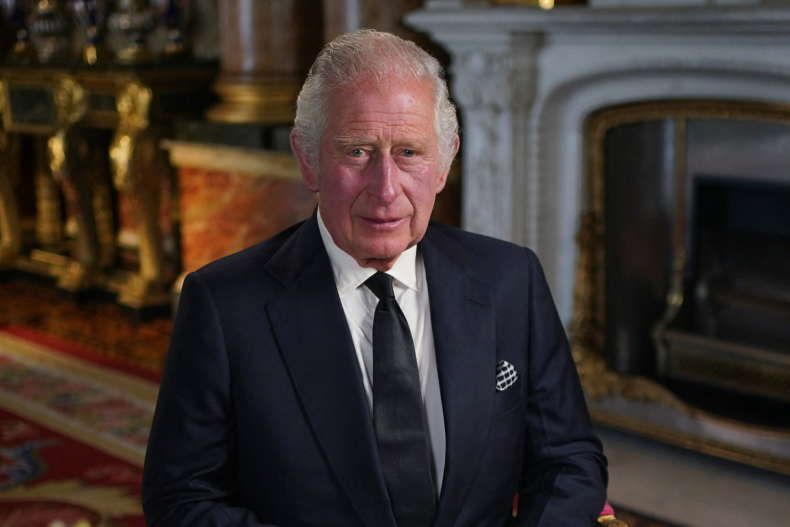 Wasiq Wasiq, Politics and Religion Writer and Commentator
"Charles III has time on his side, to forge his own image as a king.
"Comparing him to the late-queen sets a precedent that perhaps no one can honor, let alone Charles.
"His ability to be apolitical will be the first test to see whether he can live up to the position, and as difficult as that may be for him, I believe he will be able to do it."
Sebastian Milbank, Conservative Commentator and Online Editor of The Critic
"There is no guesswork about King Charles III. He has been waiting to take the throne for 50 years, and few British monarchs can have been so well-prepared.
"As we saw in his first address as king, he will be both at once more traditional and modern than many realize––far more deeply committed to the ideals of his Anglican faith and our national traditions than some have suggested, but at ease with Britain's growing ethnic and religious pluralism.
"He is the right man at the right time, and has already risen to the occasion."
Ian Lloyd, Royal Expert and Author of The Queen: 70 Chapters in the Life of Elizabeth II
"I think Charles III has many of the qualities of an ideal king. He obviously has been preparing for the role for most of his adult life unlike his grandfather George VI. Charles was trained by his parents, accompanying them on several overseas tours during his youth and he has his mother's respect for the institution.
"We saw outside Buckingham Palace on his return to London on Friday that he is more relaxed and emotional with the crowds than either of his parents were, making him more empathetic and responsive. People are still reeling from the shock of the queen's death and while she was an ever present figure in our lives for the past seven decades, so Charles has also been a constant in our lives for the same period.
"He has already grown into the role of head of state thanks in part to the support he has had from Camilla who is a reassuring presence in his life and has given him back much of the confidence he lost from the time of his separation from Diana and the fallout from her death, which badly affected his personality at the time.
"Finally he was ahead of his time in supporting a whole range of causes from sustainable fisheries to organic farming which are increasingly seen as vitally important in saving the planet. Once thought of as an eccentric figure, he now has credibility as an influential figure."
Helen Dale, Australian Writer and Legal Expert
"Charles has certainly been far more dutiful as Prince of Wales than previous incumbents, who often had to learn to be moral again once they came to the throne.
"He will need to resist the urge to meddle in the affairs of government, though. If he can do that, his strong sense of duty will be of benefit to the country, as it was with Her Majesty The Queen."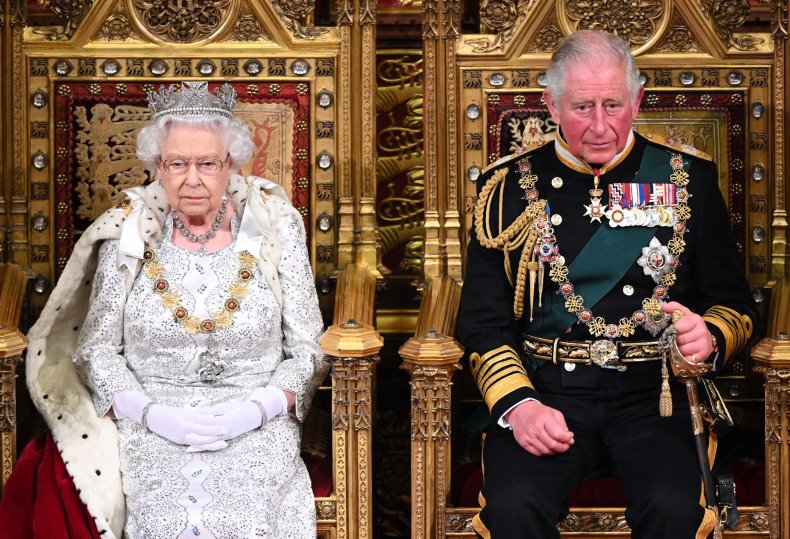 Richard Fitzwilliams, Royal Commentator
"King Charles's superbly crafted and moving speech was a most auspicious beginning to his reign.
"The Queen had already settled the once vexed question as to whether the Duchess of Cornwall would be Queen Consort. With her support, he has the ideal partner who will be pivotal to his role as king.
"It was necessary however to reassure us on the issue of activism, when aged 60 his advisor Jonathan Dimbleby indicated he might well be an activist monarch. It is not the job and it was essential we were assured that he realized this, as we were.
"His creation of William and Kate as Prince and Princess of Wales was highly significant and will be very popular. He had once said he would prefer to be Defender of Faith and as Supreme Governor of the Church of England his praise for this special link is highly significant.
"We know he has a highly controversial past. His marriage to Diana was a nightmare and his handling of PR often a disaster.
"It has been joked (in the play The Madness of George III by Alan Bennett) that to be a Prince of Wales is not a position. It is a predicament.'
"Charles has a uniquely long apprenticeship. He has dedicated himself to spend the rest of his life as his mother spent hers, to serve. Age is no barrier to popularity, look at the enthusiastic reception he got from the walkabout. This bodes well."
Dr. Dudley Delffs, Religious Expert and Author of The Faith of Queen Elizabeth
"King Charles III already appears to recognize the vital function faith must play in his reign. In his first address as the United Kingdom's new sovereign, His Majesty emphasized his role and responsibility to the Church of England and to upholding the faith and values it inspires, making clear his intention to follow the example of his mother, Queen Elizabeth II.
"At this stage and age of his life, King Charles III has matured, seeking to transcend past indiscretions and outspoken political edicts in order to assume the duty for which he has been training his entire life. In matters of faith. I suspect he will continue to emulate his mother, displaying both authority and humility, inspiration and inclusivity, reverence and respect."
Dan Hodges, Political Commentator
"I was watching Charles' arrival at Buckingham Palace with colleagues and someone said 'it's amazing. He looks different. He already physically looks like a king.' And he did.
"You could see from the way his first official act was to spend time greeting the people outside the gates that he has an instinct for how to be a contemporary monarch. The round of applause he got from MPs viewing his national address in the Commons Chamber also reflected that. It was spontaneous.
"I think in the first hours of his reign he's already shown he has a perception, strength and dignity that will make him a worthy successor to his mother".