Will China and the U.S. Start a Trade War? Beijing Lashes Out Against Trump's Technology Tariffs
President Donald Trump's decision to hit China with billions of dollars of tariffs has angered Beijing, with Chinese officials pledging to retaliate when the U.S. moves forward with the policy.
Trump announced a new set of tariffs on Thursday, saying that there is a tremendous intellectual property theft problem and an excessively large trade deficit with China.
China's foreign and commerce ministries both slammed the decision, saying they will "take all necessary measures" to protect China's interests. Among the ideas floated are the imposition of tariffs on U.S. exports like soybeans and livestock.
Despite developing a friendly relationship with President Xi Jinping, Trump has opted to follow through on the tough rhetoric he used against China on the campaign trail, when he called Chinese trade policy "aggressive." His team has spent months preparing new tariffs in response to a report that claimed Chinese trade policies are costing the U.S. money.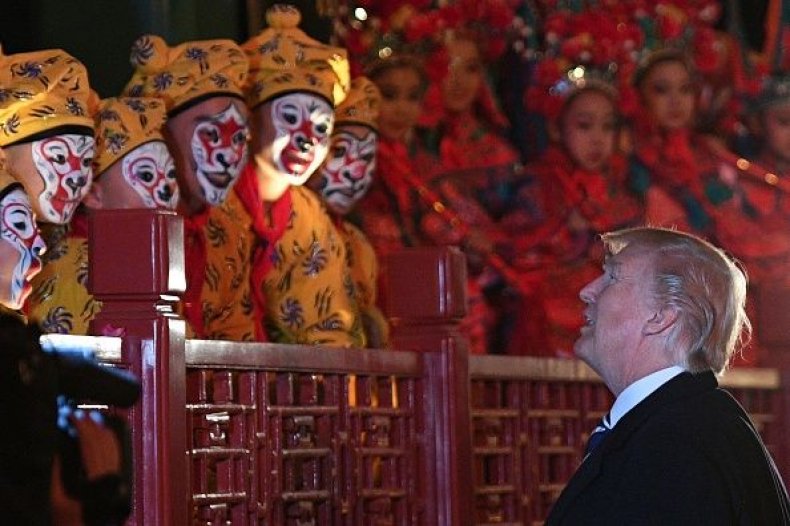 The investigation was launched in August by the Office of the U.S. Trade Representative.
The Trump administration has accused China of violating U.S. intellectual property rights by forcing American companies to transfer technology to Beijing, claiming that this practice has caused the U.S. to lose tens of billions of dollars. Beijing has denied the Trump administration's accusations, saying such claims are "irresponsible."
Trump already announced earlier this month new tariffs, aimed at China, of 25 percent on steel and 10 percent on aluminum. These will go into effect on Friday.
The tariffs will target China's technology sector and Chinese investments, imposing at least $50 billion in retaliatory tariffs. A list of targeted products will be published in the next two weeks, and there will be a month for public comment.
Also on Thursday, officials from the European Union expressed optimism that U.S. trade partners in Europe would not be subjected to Trump's steel and aluminum tariffs. The EU has been critical of Trump's tough talk on trade. At the European Council summit, which began Thursday, officials awaited a tweet from President Trump confirming whether the EU would be exempt.
Beijing's response to the steel tariffs was tepid as the levies are so inconsequential for China's booming steel industry.
In general, officials on both sides have called for restraint so that a full-scale trade war will not break out between China and the U.S. Trump, however, has claimed that trade wars are "good and easy to win."