Will China's Communist Government Take Over Private Businesses to Combat Trump's Tariffs?
With the effects of President Donald Trump's trade war starting to make an impact on the Chinese economy, some have urged the communist government to take control of private enterprises within the nation.
"The private economy has accomplished its mission to help the public economy develop and it should gradually step aside," Wu Xiaoping, a veteran financier, recently wrote in an article, Voice of America reported Tuesday.
Although there was significant backlash and the article was eventually taken down, Frank Xie, an associate professor at the University of South Carolina Aiken, pointed out that the Chinese government appeared to be testing the public mood toward the idea by allowing the article to publish at all.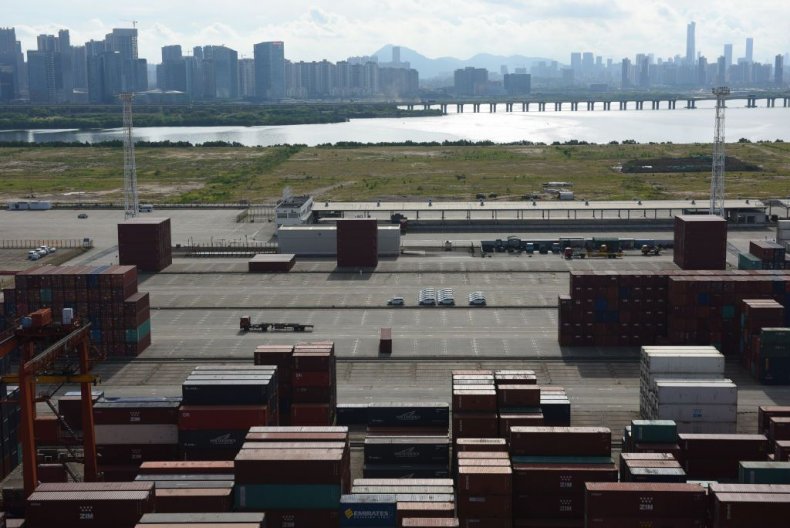 "In China when there is something that the government doesn't want people to hear, it won't survive, as soon as it surfaces on the internet, on Wechat, it will be deleted and removed, right away," Xie told Voice of America. "And yet this thing, the call by this guy stayed there for so long," he said.
According to the South China Morning Post, private companies in the country are facing an increasingly difficult situation. In the first seven months of this year, the accumulated profit at private industrial companies had declined by nearly 28 percent from a year prior. Conversely, state-owned enterprises had seen profits increase by slightly more than 28 percent in the same period, with growth continuing to accelerate.
Chinese companies are facing additional pressure due to new U.S. tariffs targeting $250 billion of Chinese products. Beijing has responded with its own tariffs on $110 billion of U.S. goods, as well as cutting import levies on a range of non-U.S. goods. Meanwhile, companies are adjusting to the new costs and economic realities.
Already in July, a judiciary expert penned an opinion piece for state media that warned China would see a wave of new bankruptcies as a result of the trade dispute. "Preparedness ensures success. Unpreparedness spells failure," the article said.
Despite the speculation, President Xi Jinping promised last week that Beijing would continue to support the private sector while also strengthening state-owned businesses.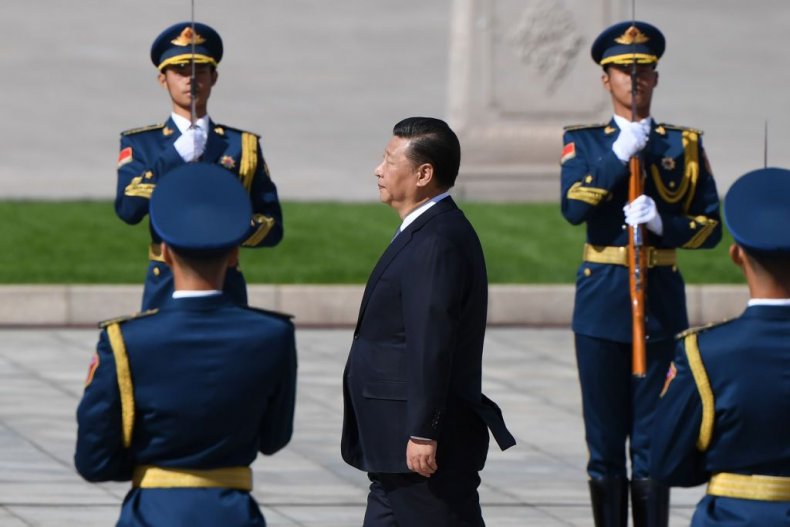 Long Guoqiang, vice-president of China's Development Research Center of the State Council, also told the South China Morning Post that there is a misunderstanding about how state-owned Chinese firms operate.
"The U.S. thinks state firms represent the government," he said. "But since China began its reforms [four decades ago], we've emphasized that state companies are market driven, they don't represent the government," Long explained.
Taiwan Institute of Economic Research fellow Darson Chiu argued, however, that whatever Beijing does, it will endeavor to increase its reach through the trade dispute.
"Whether it is nationalizing private enterprises or making state-owned enterprises bigger, it is all about expanding control," Chiu told Voice of America. From the Chinese government's perspective, "expanding the size of SOEs [state-owned enterprises], will make it easier to promote a planned economy and manage risks."