Jack Ma Says Donald Trump's Trade War With China Could Lead to Military Conflict
Alibaba founder Jack Ma has warned that President Donald Trump's trade war with China could lead to military conflict.
"When trade stops, sometimes the war starts. So trade is the way to stop wars," the Chinese billionaire entrepreneur warned Tuesday during the opening panel discussion at the World Trade Organization Public Forum in Geneva, South China Morning Post reported. "Trade is the way to build up trust," he continued. "Trade is not the weapon to fight against each other."
Ma, whose company became the second in Asia to be valued at more than $500 billion, suggested that Beijing and Washington should move toward cooperation instead of escalating the trade dispute.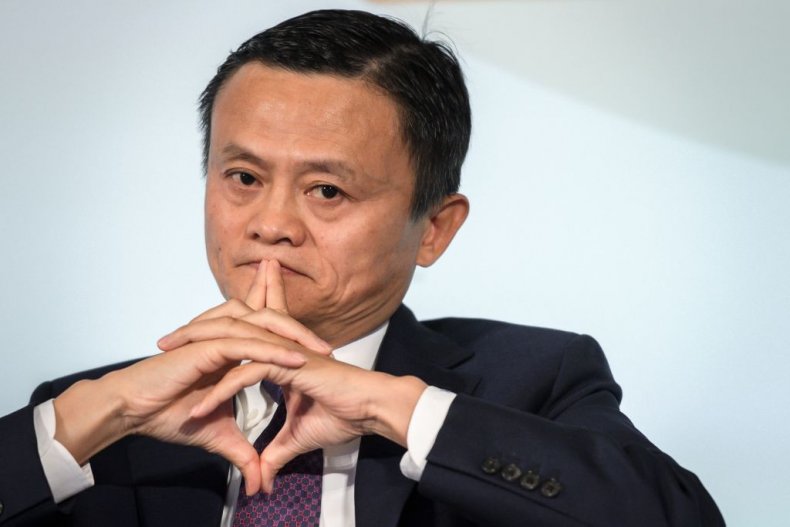 "I think China and the U.S. should work together to solve this challenge, create more jobs, cure poverty, use technology to solve disease and the environment—instead of this kind of war," the businessman said. "It's going to destroy not only China-U.S. trade but also lots of other countries and small businesses," he warned.
Calling on the international business community to stand against the trade conflict, Ma said: "we should have the solution to solving the problem by not confronting each other."
Trade tensions have escalated as Trump has slapped $250 billion of Chinese products with new tariffs. He first moved to add the additional levies to $50 billion of China's imports this summer, to which Beijing responded in a tit-for-tat manner, placing new taxes on an equal amount of U.S. products. Last month, Trump added tariffs to another $200 billion of imports, to which Beijing retaliated by adding levies to a further $60 billion of U.S. goods.
China also announced at the end of September that it would cut import tariffs on a range of non-U.S. products. The decision is expected to save Chinese consumers and businesses about $8.7 billion. It also aims to encourage Chinese consumers to avoid purchasing U.S. goods and choose other alternatives.
Speaking about the dispute at the United Nations General Assembly a week ago, Trump reiterated his criticism of Beijing.
"We will no longer tolerate such abuse. We will not allow our workers to be victimized, our companies to be cheated, and our wealth to be plundered and transferred," he said.
Wang Yi, China's foreign minister, also accused the U.S. last of week of having "a cold war mentality."
"There are some forces in the U.S. recently frequently smearing China and creating antagonistic sentiment, which has caused serious damage to China-U.S. relations," he said.
While much national attention has been focused on a potential threat from Russia, intelligence and military experts have warned that China poses a bigger threat.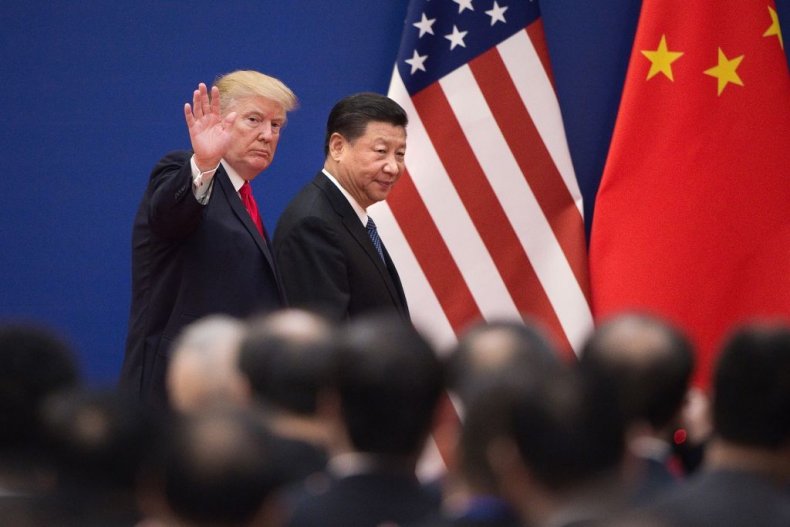 "China has the stated goal of trying to replace the United States…by 2020, 2040," retired General Jim Jones, the former NATO European supreme commander, explained in an interview with The Hill in July. "They're doing this in a very quiet way—sometimes not so quiet, but there's no mistaking what their long-term ambition is, and we're going to have to deal with that."
Michael Collins, the deputy assistant director of the CIA's East Asia Mission Center, told the Aspen Security Forum the same month that the threat from China is the most serious currently faced by the U.S. The intelligence official argued that China's current actions in the world could be defined as "fundamentally a cold war." He said that Beijing wants "every country in the world" to side with its interests over those of Washington.
Speaking at the same forum, FBI Director Christopher Wray told attendees that China is also seen by his agency as the most significant threat to the U.S. He explained that the FBI is investigating economic espionage cases in all 50 states that have alleged ties to Beijing.