Danny Masterson's prison sentence will not get him expelled from the Church of Scientology, according to former member Leah Remini.
The role of the church has been a talking point throughout the trial of Masterson, a member of the organization and a star on That '70s Show, who was sentenced to 30 years in jail on September 7 for raping two women.
The 47-year-old was raised a Scientologist, with the three complainants all church members at the time of the attacks in the early 2000s. Prosecutors accused the church of discouraging victims from reporting Masterson to the police, with Masterson's ex-girlfriend Chrissie Carnell Bixler blaming Scientology for the death of her two dogs. The church denied the accusation in a statement following the trial, according to the Associated Press.
Newsweek has contacted the Church of Scientology via email for comment.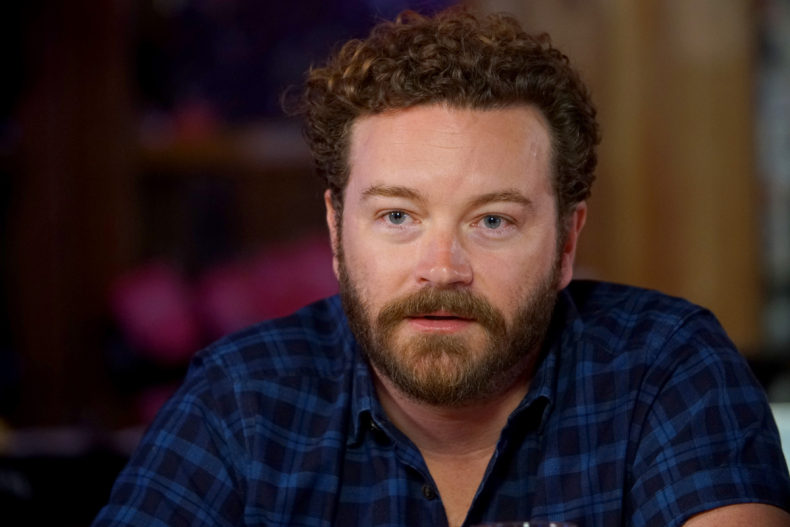 Remini, 53, left Scientology in 2013 after three decades as a member and has been critical of the religion ever since. She has been outspoken about the church's alleged involvement in the case for several years and shared her thoughts in a TikTok video on Thursday.
"What doesn't get you kicked out of Scientology is committing crimes," she said in the clip with Mike Rinder, a former executive of the church and its Sea Organization—members who have signed a billion-year pledge to the faith.
"What is a crime in Scientology, [is] reporting the crime to law enforcement."
Remini said that Masterson would not be expelled from the organization for his actions, as he did not "break Scientology's laws."
Newsweek has reached out to Leah Remini for comment via email.
"He's not saying, 'I told my church that I had done this, my church didn't report it to the police,'" she said in the short clip.
Rinder, 68, agreed, responding: "He hasn't said anything negative about Scientology, so he's still OK."
"Lying to the authorities is a Scientologist in good standing," Remini said. "Committing crimes or withholding information, these are not things that get you expelled in Scientology, talking about it does."
In April, the King of Queens actress made a shock appearance at Masterson's trial but said she was barred from sitting in the courtroom. Masterson was first tried in October 2022 but it ended in a mistrial.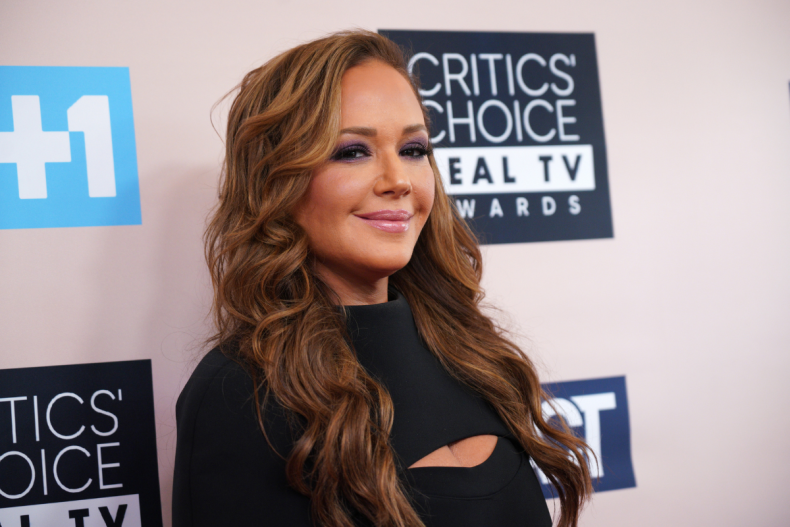 In a statement released in January 2022, Remini said that her "heart breaks for the women who have courageously and tirelessly fought for justice."
"For years they have been targeted and harassed by Scientology and its agents," Remini posted to social media.
"Scientology will completely destroy your life if you dare to go to civil authorities, like the [Los Angeles Police Department] or FBI. And you will lose everything from your family, friends and job overnight."
In an interview with The Daily Beast in 2017, Remini accused the religion of sabotaging the police investigation into Masterson's crimes, after the LAPD began interviewing his accusers in 2016.
Her mother joined the church in the 1970s, while Remini was still a child.
"We were separated from our mother. We had to sign billion-year contracts we didn't understand. And we kept saying, 'Why are you doing this to us? Why are we here?'" Remini told Buzzfeed in 2014.
"We were working from morning until night with barely any schooling. There was no saying no. There was no being tired. There was no, 'I'm a little girl who just lost her father and everything I've ever known.'"
In response to the Masterson trial, the Church of Scientology has released this statement: "The prosecution's introduction of religion into this trial was an unprecedented violation of the First Amendment and affects the due process rights of every American. The Church was not a party to this case and religion did not belong in this proceeding as Supreme Court precedent has maintained for centuries.
"The district attorney unconscionably centered his prosecution on the defendant's religion and fabrications about the Church to introduce prejudice and inflame bigotry. The DA elicited testimony and descriptions of Scientology beliefs and practices which were uniformly FALSE.
"The Court's statement of Church doctrine was her own invention, DEAD WRONG, and blatantly unconstitutional. The Church has no policy prohibiting or discouraging members from reporting criminal conduct of anyone—Scientologists or not—to law
enforcement.
"Quite the opposite, Church policy explicitly demands Scientologists abide by all laws of the land. All allegations to the contrary are totally FALSE. There is not a scintilla of evidence supporting the scandalous allegations that the Church harassed the accusers. Every single instance of supposed harassment by the Church is FALSE, and has been debunked."
Update 9/15/23, 02:38 a.m. ET: This article has been updated to include a statement from the Church of Scientology.