Will Dependents Get the Second Stimulus Check?
Democrats and Republicans in Congress reached a deal Sunday on a new economic relief package, which will provide most Americans with another round of $600 stimulus checks—including payments for dependent children.
The overall package will total about $900 billion—less than half the amount Democrats had hoped for and nearly double the amount Senate GOP leaders had backed. In addition to $600 checks, the package will provide additional $300 weekly unemployment payments for up to 11 weeks to jobless Americans and provide $25 billion in direct rental assistance. The legislation will also include $82 billion for education, $45 billion for public transportation systems, $13 billion for food stamps and other nutrition benefits, and $12 billion to help minority-owned businesses.
When it comes to the stimulus checks, all Americans earning up to $75,000 per year will receive a $600 direct payment. Those earning more than $75,000 will receive a progressively smaller amount, with the income cap set at $99,000—along the same lines as the $1,200 stimulus checks doled out under the CARES Act passed in March.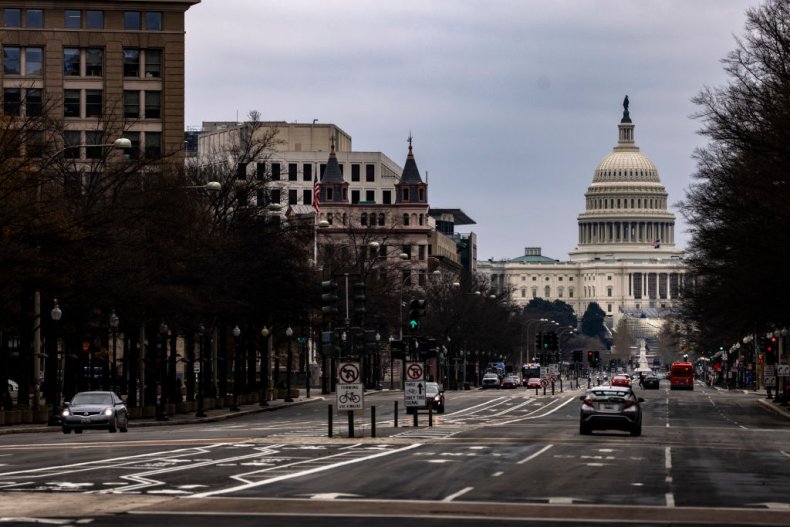 Dependents up to 17 years old will also receive $600, which is $100 more than what was provided in the CARES Act. However, adult dependents are not eligible for the stimulus checks despite earlier reports suggesting they could be under the new deal. So college students or older adults that are claimed as dependents will not receive a payment. Individuals who are American citizens but filing jointly with a noncitizen will be eligible for the $600 payments as well, which was not the case under the CARES Act.
"More help is on the way. Moments ago, in consultation with our committees, the four leaders of the Senate and House finalized an agreement. It would be another major rescue package for the American people," Senate Majority Leader Mitch McConnell said Sunday. "As our citizens continue battling this coronavirus pandemic this holiday season, they will not be fighting alone."
Speaker of the House Nancy Pelosi emphasized the efforts Democrats had made to include more aid in the package to benefit working families. But she also pointed out that it was not an ideal bill from the Democrats' perspective.
"Now, while this bill is far from perfect, nor is it the bill that we would pass if Democrats had a majority in the Senate, it is a strong shot in the arm to help American families weather the storm," Pelosi said Sunday.
Newsweek reached out to representatives for Pelosi and McConnell for further comment but did not hear back in time for publication.
Congress has not yet voted on the package, and it's still unclear when exactly the legislation could pass in both the House and Senate. CNN reported Monday morning that Congress is working right now to pass a weeklong stopgap measure to allow time for the full paperwork to be drafted. Meanwhile, experts have said that they do not expect funds from the legislation to reach people's bank accounts for at least two weeks—meaning the money would not arrive before Christmas on Friday.