Will Donald Trump Feud With Lindsey Vonn Next? Skier Won't Represent President at Winter Olympics
U.S. Ambassador to the United Nations Nikki Haley said on Wednesday it was an "open question" as to whether the country will send athletes to South Korea for the Winter Olympics amid tensions with the North.
But if the U.S. does send its athletes to Pyeongchang, then Lindsey Vonn has made it clear she will not be representing President Donald Trump.
Vonn, the gold medal winner from the downhill ski event at the Vancouver Games in 2010, told CNN's Alpine Edge that "a lot of people" in the current U.S. government are not representing the country's people well.
"I hope to represent the people of the United States, not the president," Vonn said from Switzerland on Wednesday night. "I take the Olympics very seriously and what they mean and what they represent, what walking under our flag means in the opening ceremony.
"I want to represent our country well. I don't think that there are a lot of people currently in our government that do that."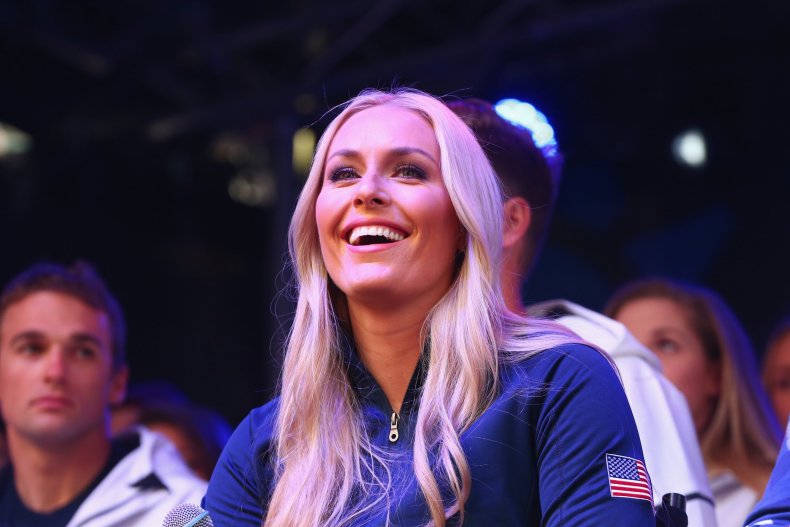 During his time as president, Trump has been unafraid to wade into feuds with sports stars who speak out on social issues. He has repeatedly criticized NFL players who have followed Colin Kaepernick's example by kneeling during the national anthem, even going as far as to call for anyone who knelt to be "fired." In September, the president also retracted an invitation for two-time NBA MVP Stephen Curry to visit the White House—even though Curry had already said he wasn't going to make the trip.
In an era where professional sports, politics and social awareness have become inextricable from one another, many sportspeople have hit back at Trump. "U bum" was how top NBA player LeBron James addressed Trump on Twitter on September 23, in the wake of his behavior toward Curry. "@StephenCurry30 already said he ain't going! So therefore ain't no invite. Going to White House was a great honor until you showed up!"
Vonn, who has overcome multiple injuries to make what could be her final Winter Olympics at the age of 33, is following in a distinguished line in taking on the president.