Will Donald Trump's Run for Re-Election in 2020? The 'Next Three Months' May Determine Choice, GOP Senator Says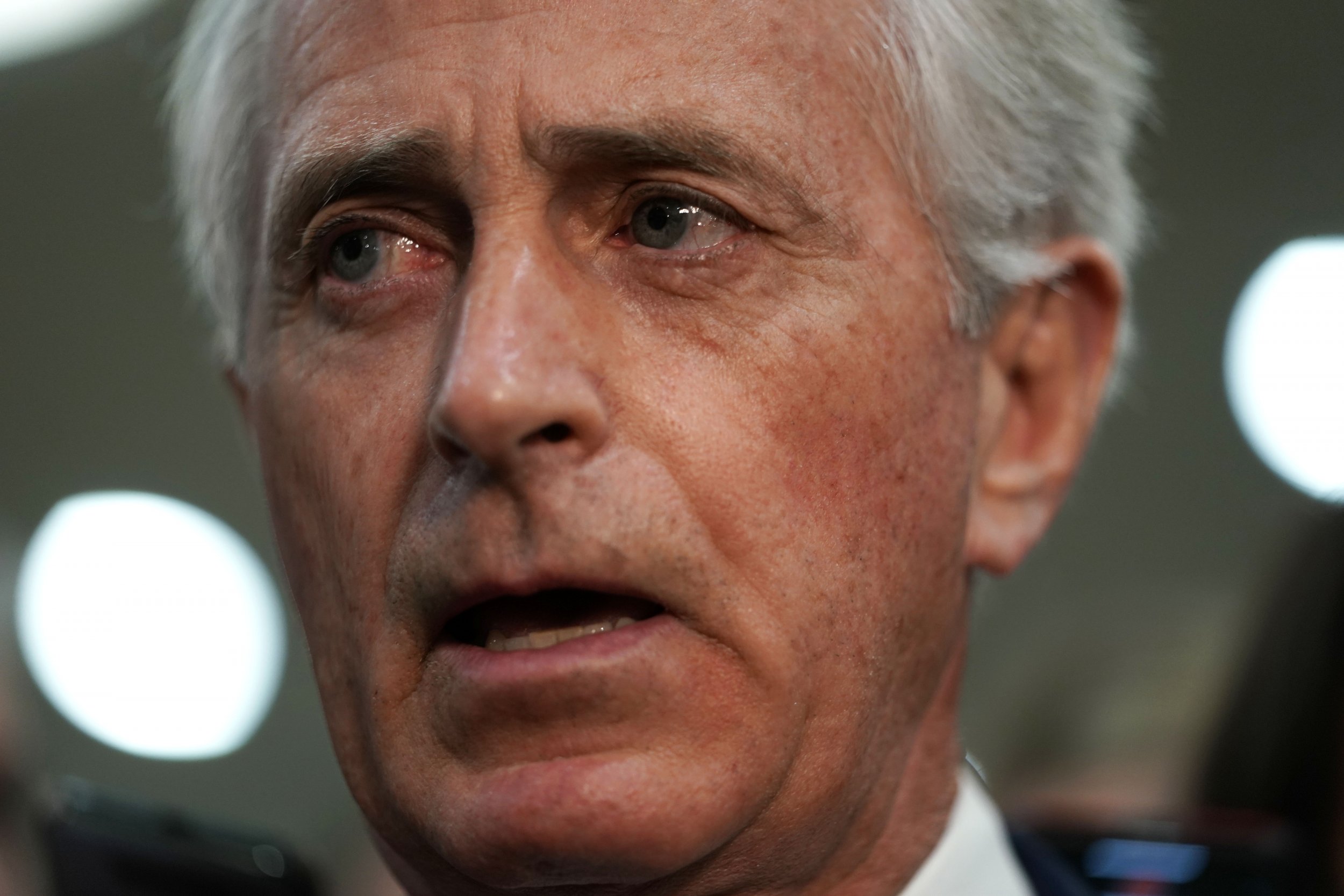 Outgoing Senator Bob Corker (Republican - Tennessee) was blunt in his assessment of Donald Trump's presidency in an interview on Sunday. In fact, he doubted whether Trump would give it another go come the 2020 presidential election.
Trump is the middle of an especially tumultuous time in already chaotic presidency—he's losing staffers left and right, he sparked a shutdown over a border wall and he's about to find out how things will function with a Democrat-controlled House of Representatives, to name just a few of the many fires. Amid the chaos—Trump, for instance, pulled troops out of Syria via tweet—Corker thinks the tenor of next few months may determine Trump's re-election decision.
Corker said to CNN's Jake Tapper on his show State of the Union:
"I do think this next three months is going to be a very important three months for our country. I'm cheering the guys on, that are there. But I think this next three months could well determine whether [Trump] decides to run again or not. I think it's going to be very important for our country that the United States Senate really dig in and make sure we don't make other colossal mistakes as it relates to foreign policy. But I think the stage is going to be set and we'll see. Only he knows what's going to do next. But we'll see."
Tapper followed up by asking if Corker wanted Trump to run again and the outgoing senator mostly side-stepped.
"It doesn't matter what I want or don't want, that's something he'll have to decide," Corker said.
For his part, Trump himself has given every indication he plans to run again and has raised money to that effect. But not everyone is on board. A recent poll this week from YouGov/The Economist found that 15 percent of Republicans do not want Trump to run again in 2020. Further, 11 percent of Trump voters did not want him to give it another go and a majority of Americans overall—52 percent—said they did not want him to run for re-election.
Still, the president seems geared up for another run. This week, for instance, he threw a barb at Representative Beto O'Rourke (Democrat - Texas), who is considered a potential 2020 candidate despite losing his campaign against Republican Texas Senator Ted Cruz.
"Now he's running for president. I thought you were supposed to win before you run for president," Trump said at a bill signing.