Will Lawyers Comply With Coca-Cola's Racial Quota? | Opinion
Asian Americans denied admission to Harvard have asked the Supreme Court to overrule a 2003 precedent that permitted universities to use race as an admission criterion to help achieve student-body "diversity." Repairing America's sordid history of racial discrimination is a critical and laudable national goal, but is race-conscious "affirmative action" the way to go?
To achieve racial equity in its own workforce, Coca-Cola recently instituted "diversity training" that instructs its employees to "try to be less White." Coke has now extended this race-conscious policy beyond its own ranks. A letter from Coke's general counsel dated January 28, 2021 imposes compulsory racial quotas on the services performed for Coke by its retained attorneys. The letter tells Coke's law firms that payment for services rendered will be reduced by a non-refundable 30 percent unless the firm's billed time has been performed by racially diverse lawyers—at least 15 percent of whom must be "Black attorneys."
Speaking for a Supreme Court majority, Chief Justice John Roberts famously said in 2007: "The way to stop discrimination on the basis of race is to stop discriminating on the basis of race." In my own experience, that truism overcame ethnic discrimination practiced by leading national law firms against Jews.
I graduated from Harvard Law School in 1960, when many mega-firms refused to even consider hiring a Jewish lawyer. I was so obviously Jewish and religiously observant that I was not offered a summer internship by any New York firm after my second year, even though I ranked near the top of a law school class of almost 500. After clerking on the Supreme Court, I spent years battling for racial equality in the Department of Justice in the 1960s, becoming deputy assistant attorney general in the Department's Civil Rights Division. I wrote Supreme Court briefs actively combating racial discrimination, assisting in the federal prosecution of the murderers of three civil rights workers in Mississippi and supervising litigation that undid Chicago's segregated public schools.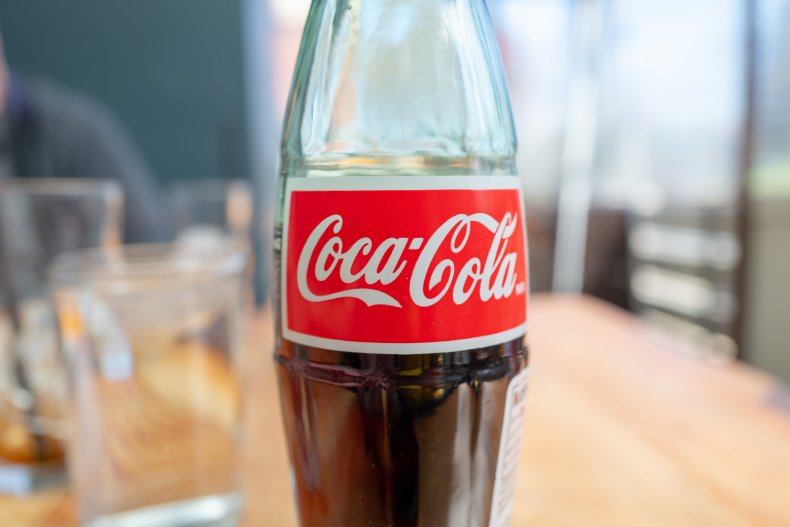 Did prosperous Jewish clients 50 and 60 years ago demand that their counsel staff with Jewish lawyers the work they performed for their Jewish clients? No: The clients hired the best legal help they could get and did not demand ethnic affiliation. By proving their individual merit, Jewish lawyers after the Civil Rights Act of 1964 rose to the peaks of major American law firms, many of which had shameful histories of Jew-hatred and racial exclusivity.
Law firms confronted with Coca-Cola's ultimatum must now discount the experience and ability of their young lawyers and prefer Black associates if they want to be paid for services rendered. Assignments will no longer be color-blind; they will depend on the shade of an associate's skin. Promotions and bonuses in large law firms are measured by an associate's hours billed and paid for, so compliance with Coke's order means that the income of young White lawyers will necessarily suffer.
Coke's directive has been applauded by America's large law firms. In their zeal to address one racial inequity, these firms are perpetrating another.
The unconscionable barriers that once barred Black youngsters from the nation's best law schools are gone. Harvard's race-conscious admission of Black applicants has influenced other respected universities and law schools, and the number of Black lawyers in America has increased. The current total may be under 15 percent, but it is sure to increase exponentially without the deliberate racial preference that Coke dictates.
The relatively small Washington, D.C., law firm where I was a partner until it folded 20 years ago had talented Black partners and young Black associates who joined our law practice and succeeded on their own individual merit. We assigned them to clients to give advice and fight in court on the basis of their personal talents and abilities—not on the color of their skin.
Coke sells its product as the "pause that refreshes." Coca-Cola might refreshingly pause in its latest scheme to achieve racial justice.
Nathan Lewin is a Washington lawyer with a Supreme Court practice who has taught at Columbia, Harvard, Georgetown and the University of Chicago Law Schools.
The views expressed in this article are the writer's own.