Will President Joe Biden Keep the Promises that Candidate Joe Biden Made to Immigrants?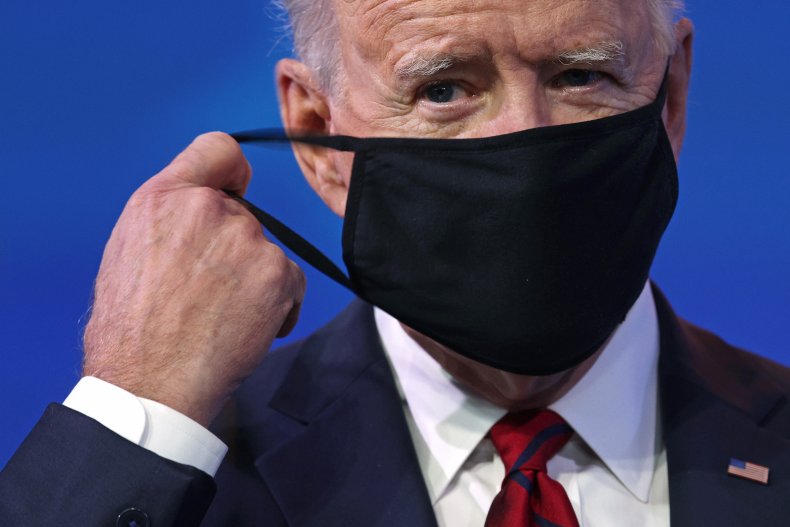 This story is co-published with Capital & Main
As President-elect Joe Biden enters office with a Democrat-controlled Congress by his side, immigration rights advocates are calling on his administration to shift resources out of the country's sprawling immigration enforcement system and into community services. But with billions of taxpayer dollars already earmarked for detention and deportation, and powerful political and corporate interests aligned to continue operations, Biden will face hurdles to making transformative changes, experts and advocates told Capital & Main.
Biden has already promised that "tackling our dysfunctional immigration system is among his high priorities," according to one of his top advisers. The big question will be whether Biden is as willing as his predecessor to use his far-reaching presidential powers. "The previous administration decided that it didn't really care about the courts or the Administrative Procedure Act or the press reaction," said Katherine Hawkins, a senior legal analyst with the Project on Government Oversight, an independent watchdog group. But it's unclear how Biden will react to pushback.
The soon-to-be 46th U.S. president has said that before he starts rolling back Trump-era immigration policies, he needs time and money to set up "guardrails," indicating that change could be slow — if it comes at all.
Biden's budget for his first year in office has already been set by Congress, which designated billions of dollars for immigrant detention and deportation. How the new president moves money around will be an early indicator of whether his administration intends to keep its promises, said Sanaa Abrar, who directs advocacy for United We Dream, a national immigrant youth-led group that played a role in turning out the voters of color that secured Biden's win.
"We have an incoming president who has made commitments about turning the enforcement system on its head and repealing Trump practices and policies against immigrants," Abrar said. "How are we divesting from the harm and stopping the bleeding that the Trump administration caused? And then investing in long-term solutions that help everyone, not just immigrants?"
Congress' big budget for immigration enforcement
The two top federal immigration enforcement agencies, Customs and Border Protection (CBP) and Immigration and Customs Enforcement (ICE), have been alloted $15 billion and nearly $8 billion, respectively, in Congress' recently passed budget bill. The total for immigration enforcement is more than what the government spends on the other top five federal law enforcement agencies combined.
Although Biden said during his presidential campaign that he would not build "another foot" of the Trump-sanctioned border wall, Congress set aside more than $1.3 billion for it in a 2019 bill. CBP, which enforces immigration laws along the nation's borders, will also get over a hundred million dollars for new aircraft and surveillance equipment.
With the funds currently doled out by Congress, ICE, which arrests, detains and deports undocumented immigrants, would be able to detain up to 34,000 people at a time — less than the record high of 50,000 reached during Trump's presidency, but double the roughly 16,000 currently detained due to the pandemic and policy changes that rapidly expelled immigrants at the border.
ICE will also get a big bump in 2021 spending for its "Alternatives to Detention" program, which is meant to reduce the number of people detained for civil immigration violations by offering alternatives like parole, bond or surveillance monitoring. Many of these programs are run by the same companies that operate detention facilities for ICE, including GEO Group, one of the largest private prison contractors in the country.
Nevertheless, Congress denied requests for funds to hire more Border Patrol agents and deportation officers, and cut ICE's budget for the first time in recent years. ICE's budget is still the third-largest it's been given since its creation in 2003.
But the money for immigration enforcement does come with some caveats. Congress is setting stricter requirements for how the taxpayer dollars are spent. For years, ICE and CBP have ignored congressional instructions on spending. And under the Trump administration, detention and deportation budgets were bolstered further by transferring funds intended for other government services. For example, by moving money from disaster response and military operations.
"There's been a real failure by congressional leadership to defend the power of the purse," said Heidi Altman, the policy director for the National Immigrant Justice Center, which provides legal services to immigrants.
Between Congress' willingness to increase funding each year and the two agencies' ability to manipulate the funding process, CBP and ICE have nearly tripled their budgets since 2003. "It's very alarming to go down a slippery slope wherein the agency can just choose not to follow congressional instruction and that goes unchecked," Altman said.
Congress' small changes in this year's budget are a step in the right direction, said Jorge Loweree, the policy director for the advocacy organization American Immigration Council. But, only if "combined with thoughtful and more meaningful priorities on how all of this money is ultimately spent by the incoming administration."
"We can spend far less without compromising national security, public safety or the integrity of our immigration system," Loweree said.
Advocates' alternatives
While the expansion of immigration enforcement was assured during Trump's time in office with a Republican-controlled Senate, the communities of color that voted Biden into office are demanding that he and the newly Democrat-led Congress shift resources into a new approach.
Instead of funding the sprawling network of ICE detention centers and CBP holding facilities, Biden could invest in less expensive alternatives that are more effective and humane. These could include welcoming centers, legal services and immigration case management programs, as well as pandemic response and recovery programs for communities that have not received assistance, according to United We Dream's Sanaa Abrar, who also collaborates with Defund Hate, a coalition of organizations pressuring Congress and the incoming president to divest from immigration enforcement and reinvest in community-based services.
These types of alternatives would be a major break from the existing program getting a budget boost from Congress. ICE's Alternatives to Detention "operates under very perverse financial incentives and runs directly contrary to established best practices for alternatives to detention programming," said Altman. Instead, advocates want these services to be run by nonprofit community groups or government agencies that provide social services, such as Health and Human Services or Housing and Urban Development.
Biden's prospects
Biden, like Obama before him, is inheriting and presiding over an immigration enforcement apparatus that is systematically tied to the criminal justice system, said Muzaffar Chishti, who directs the Migration Policy Institute office at the New York University School of Law.
Obama largely became known as the "deporter in chief" because state and local governments funneled immigrants from jails and prisons into detention, facilitating more deportations, Chishti said. During Trump's presidency, that funneling was slowed, as many "sanctuary jurisdictions" like California and New York stopped cooperating. But cooperation is likely to restart once the Biden administration establishes new enforcement priorities, particularly if local governments can weigh in on their preferences, Chishti added.
Biden's pick to head the Department of Homeland Security, Alejandro Mayorkas, has a close relationship with law enforcement and will likely continue to emphasize "border security" and prioritize deportations based on criminal records. This was the case under Obama, who said his administration made a strategic choice not to reverse policies they had inherited so as not to "provide ammunition to critics who claimed that Democrats weren't willing to enforce existing immigration laws."
As president, Biden will have some power to shift immigration spending by temporarily stopping the flow of funds designated by Congress (known as deferrals) or proposing permanent cancellations (known as rescissions). Biden can also use other regulatory or executive action to alter immigration policies and practices, as well as set new spending priorities in his first presidential budget.
So far, Biden has committed to temporarily suspend deportations for his first 100 days in office, and will reinstate an Obama-era plan to phase out the federal government's use of private prisons for immigrant detention.
But Biden will face strong opposition from corporate lobbyists and enforcement hardliners resistant to change. Many of the local governments and private companies that currently operate the immigration enforcement system have already signed contracts meant to last for years to come.
For example, shortly after Biden won the presidency, one New Jersey county rushed through a 10-year extension of its ICE contract. In California, just before a progressive law intended to stop private detention of immigrants came into effect, ICE fast-tracked new contracts, some for as long as 15 years. And when it comes to deportations, ICE locked in its top two private air charter companies until at least 2023.
Nonetheless, Biden's administration will have the power to break these existing contracts and change spending priorities when it comes to immigration, said Heidi Altman.
"There's nothing in this space that this administration can't undo. Their hands are not tied here," Altman said. "It may be costly, but not nearly as costly as continuing the immigration detention system at the size and scope that it runs at today."
Copyright 2021 Capital & Main