Will Russia Face War Crime Charges Over Attacks on Ukrainian Hospitals?
As much of the international community continues to find ways to help Ukraine fight back against Russia's full-scale invasion, some are already looking to find ways to hold Russian President Vladimir Putin accountable for the attacks that have claimed at least 406 civilian lives.
A week ago, chief prosecutor of the International Criminal Court (ICC) Karim Khan announced he would open an investigation into Putin over possible war crimes, citing his office's reasonable belief that crimes against humanity have already been committed in Ukraine.
On Monday, the World Health Organization confirmed another eight health care facilities in Ukraine were attacked, bringing the total to 14 facilities and further building the case that Russia is violating international law with its bombings.
"WHO strongly condemns these attacks," the organization said in a statement. "Attacks on health care violate international law and endanger lives. Even in times of conflict, we must protect the sanctity and safety of health care, a fundamental human right."
While hospital attacks by Russian troops have been well-documented throughout history, prosecuting a nation in the ICC presents its own challenges and raises questions about how a case against Putin could play out.
"It's a war crime to target civilians or civilian objects, like hospitals, and it's specifically a war crime to target hospitals, but you do have to prove that that was the intent, that it was intended as an attack on the hospital and that there were no military targets nearby," former ICC prosecutor and Harvard Law professor Alex Whiting told Newsweek. "So proving it's a war crime is challenging, but if the hospital is targeted, it is definitely a war crime."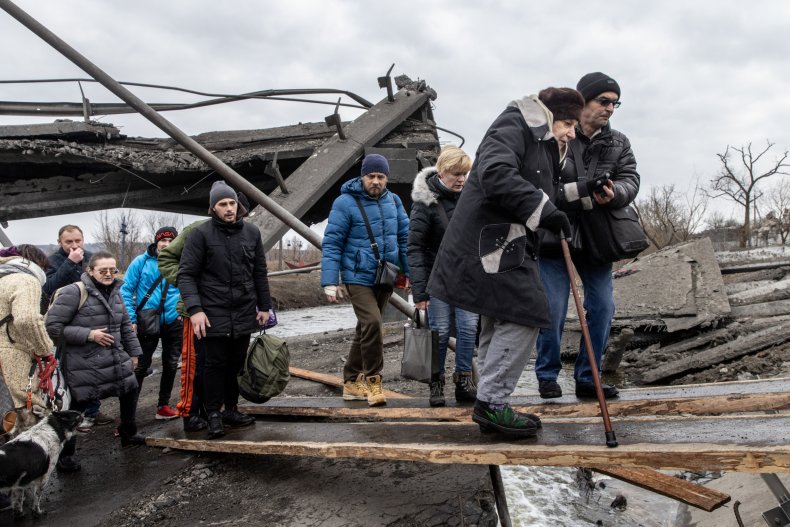 Whiting, who is also the current deputy specialist prosecutor at the Kosovo Specialist Prosecutor's Office in The Hague, noted that while Russia evaded responsibility over hospital bombings during Syria's civil war, the action of Russian forces in Ukraine does fall under the ICC's jurisdiction.
"In 2015, Ukraine granted the ICC jurisdiction and then just last week, 39 state parties of the ICC referred what was happening in Ukraine for an investigation," he explained. "So an investigation has started, people are already starting to investigate and already deploying to the region and the number one thing we'll be looking at right now is these allegations of targeting civilians."
The legal basis of the ICC is the Rome Statute of 1998. It investigates genocide, crimes against humanity, war crimes and crimes of aggression. Both Russia and Ukraine have signed the statute but did not ratify it, which is why they are omitted from the court's 123 members.
"Ukrainian territory is protected by the ICC statute because Ukraine itself deposited two declarations that gives the court jurisdiction over the territory of Ukraine," Leila Nadya Sadat, special adviser on crimes against humanity to the ICC Prosecutor, told Newsweek.
Sadat, who is also the James Carr Professor of International Criminal Law at the Washington University School of Law, said the attacks on Ukraine's hospitals are part of a growing trend that has been seen in international conflict not only by Russia but other countries as well.
"In the past decade, we have seen even more consistent attacks on hospitals and medical personnel. It's honestly something out of The Hunger Games," she said. "It's so bad that there have actually been scholars suggesting we need to make this a 'per se' crime, where you couldn't even plead military necessity because the number of hospitals—and it's not just Russia, it's other states as well."
A "per se" crime means that a person could be liable for a crime just for committing the act without additional proof or circumstances like intent.
"In this particular case, this is a war of aggression," Sadat said. "They're intending to subdue a city, so far as we can tell, and once Ukraine starts to fight back, Ukrainian military forces of course become a legitimate target. Civilian objects—cities, schools hospitals—are not legitimate targets."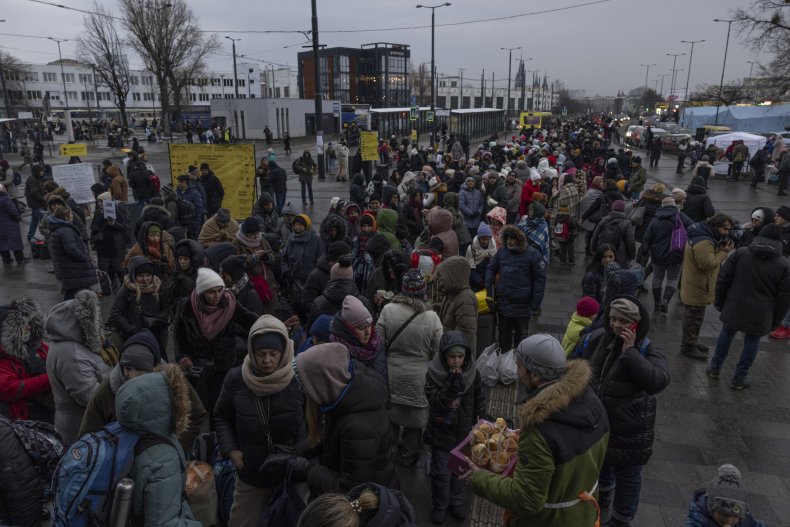 Both Whiting and Sadat pointed to the Yugoslavia tribunals as the most recent example of war crime prosecutions in modern times, noting the similarities between the atrocities committed in the Yugoslavia Wars during the 90s and the current events in Ukraine.
"[It] had to deal with a very similar situation—The Yugoslav hospital was targeted," Sadat explained. "If you look at the evidence that the prosecutor presented in those cases, to reach convictions in many cases, they had very comprehensive evidence not only from individuals who are on the ground... but also testimony from the accused themselves, from other participants in the military and many times they had cell phone intercept where individuals were actually discussing the targeting orders that were being given."
"We have lots and lots of practice from the Yugoslavia tribunal, in particular, that tells us what kind of evidence is going to be sufficient to win these cases and those cases were very effective," she added.
As the ICC begins investigating the attacks in Ukraine, experts say the urgency in which the court announced its investigation and evidence gathering by those in the conflict could also help to prosecute Russia.
"There's a lot of attention now to training or guiding people who are in the conflict to be able to gather evidence, whether it's video or photographs or other kinds of evidence, that since they're there, they can gather immediately after these things happen," Whiting said. "The court has limited access, but it relies on first responders, people who are there, to try to gather as much evidence as they can and provide it to the court."
He added that starting the investigation right away will draw attention to those crimes and mount pressure on people committing them so that they're aware they could later face discipline for those actions.
"We understand that the war is ongoing. Both sides to the conflict are now required to respect the laws and customs of war. We can see, again, with our own eyes, evidence of massive damage to civilian objects," Sadat said. "But what we can hope is that there will be some small deterrent if Russia becomes an occupying power of parts of this area, that at least it will respect the rights of detainees, of women and children...and that further crimes will not be committed to the extent that war crimes may already have been committed."
Visit our live blog for updates on the war in Ukraine.