Will Smith Apologizes on Social Media for Chris Rock Slap
Following his violent outburst toward fellow comedian Chris Rock at the Oscars, actor Will Smith has publicly apologized, saying jokes about his wife are "too much for me to bear."
During the 94th Academy Awards, Rock made an insensitive joke about Jada Pinkett Smith's short haircut, which is due to complications from alopecia. Smith posted his apology on Instagram saying his actions were out of line.
"My behavior at last night's Academy Awards was unacceptable and inexcusable," Smith said. "Jokes at my expense are a part of the job, but a joke about Jada's medical condition was too much for me to bear and I reacted emotionally."
Smith briefly apologized about the incident last night with tears running down his face while accepting the Oscar for best actor for his role as Richard Williams in the biopic King Richard.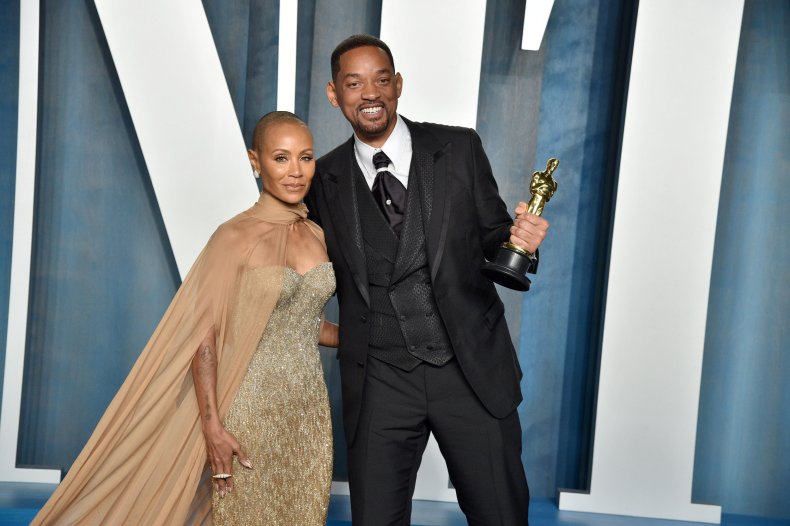 Smith noticeably neglected to mention Rock while apologizing during his acceptance speech last night. On Monday, he addressed the comedian directly.
"I would like to publicly apologize to you, Chris," Smith said. "I was out of line and I was wrong. I am embarrassed and my actions were not indicative of the man I want to be."
While presenting the Oscar for Best Documentary Feature, Rock made a joke about Pinkett Smith's alopecia condition.
"Jada, I love ya. G.I. Jane 2, can't wait to see ya," Rock said referencing the film G.I. Jane, in which actress Demi Moore shaves her head to join the U.S. Navy.
Smith then got up from his seat, smacked Rock across the face, and yelled, "Keep my wife's name out your f**king mouth."
The altercation flooded social media afterward, leaving many questioning whether the incident was rehearsed, or a genuine reaction from Smith.
It appears that Smith's outlash stemmed from real emotions seemingly to stand up for his wife.
After the ceremony, the Academy said it "does not condone violence of any form." The Academy has since said that it has started a review of the incident.
"The Academy condemns the actions of Mr. Smith at last night's show," the statement said. "We have officially started a formal review around the incident and will explore further action and consequences in accordance with our bylaws, standards of conduct and California law."
The Los Angeles Police Department (LAPD) has said that Rock declined to press charges against Smith.
"LAPD investigative entities are aware of an incident between two individuals during the Academy Awards program. The incident involved one individual slapping another. The individual involved has declined to file a police report," the department said in a statement.
"If the involved party desires a police report at a later date, LAPD will be available to complete an investigative report."
Newsweek reached out to Chris Rock for comment.