Will Smith on Friday posted a video on his YouTube account in which he apologized to Chris Rock, saying he was "deeply remorseful" for slapping the comedian earlier this year at the Academy Awards. Many social media users felt Smith's words were insufficient, while others said Rock may not want an apology because his career has benefited from the incident.
"I've reached out to Chris, and the message that came back is that he's not ready to talk and when he is, he will reach out," Smith said in the five-minute clip. "So I will say to you Chris, I apologize to you. My behavior was unacceptable, and I'm here whenever you are ready to talk."
Smith struck Rock onstage during the March 27 Oscars ceremony for making a joke about his wife, Jada Pinkett Smith. Rock said Pinkett Smith, who suffers from hair loss due to alopecia, should star in G.I. Jane 2 because of her shaved head. (The comedian later said he had been unaware of her medical condition.) The day after the awards show, Smith wrote an apology to Rock that he posted on his Instagram account, but Friday marks the first time Smith has addressed the slap on video.
"Chris Rock should never speak to Will Smith again," read a Twitter post from someone who isn't ready to forgive the King Richard star yet.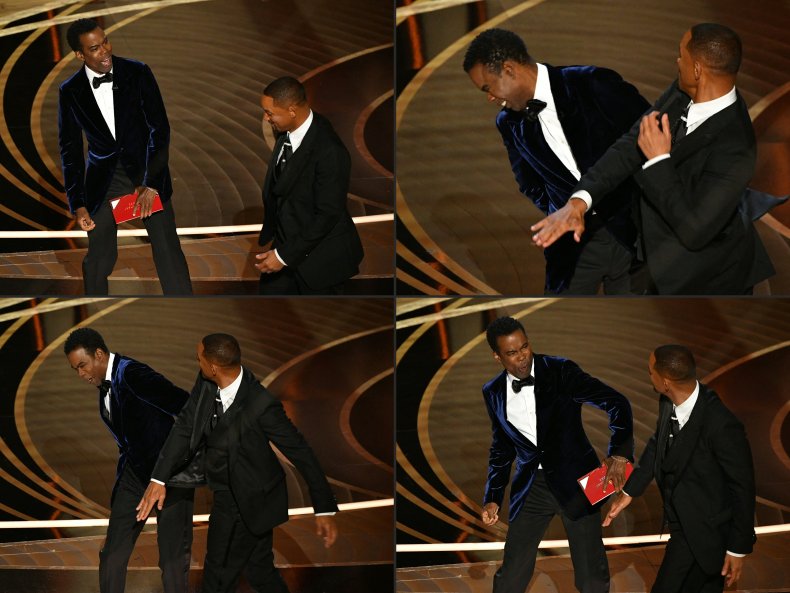 Some Twitter users took issue with Smith saying Rock isn't ready to discuss the issue with him yet.
"He trying to publicly shame Chris into squashing the beef. I hope Chris never reaches out. Will just trying to get back to them bags. All he had to do was apologize and leave it at that," read one post.
Others found humor in the video.
"Will Smith 'reached out' to apologize to Chris Rock however Rock said he's not ready. Can't blame him. We all saw what happened last time Will 'reached out,'" one person joked.
Smith had his defenders, as well, while Rock also had his fare share of detractors.
"Ok, but where is the Chris Rock video apologizing to Jada? Or he thinks that the slap is his absolution for making fun of a woman for nothing?" read a tweet, in part.
"Chris Rock isn't ready to talk to Will Smith cuz Chris Rock ain't ready to stop making money off the Smiths," another response said.
Some posts found more nuance in the debate and offered kind words to both sides.
"Will Smith apology—I felt it. It's raw & human. I was very disappointed by his action that night & looks like he doesn't understand it too but makes no excuses. I respect Chris Rock's decision to not talk now & take the time he needs. Will set the record straight on Jada—good," Dr Shola Mos-Shogbamimu, an author and activist, wrote.
Newsweek reached out to representatives for Smith and Rock for comment.