Will Smith's 'Emancipation' Becomes First Movie to Exit Georgia Over Voting Laws
Will Smith's movie Emancipation is the first project to withdraw its production from Georgia over the state's new restrictive election laws.
Antoine Fuqua of Training Day fame is directing the film with Will Smith leading the cast and collaborating with his media company, Westbrook Inc.
Fuqua and Smith released a statement today, per Deadline, announcing plans to exit the state for the film's production.
"At this moment in time, the Nation is coming to terms with its history and is attempting to eliminate vestiges of institutional racism to achieve true racial justice," the statement reads.
"We cannot in good conscience provide economic support to a government that enacts regressive voting laws that are designed to restrict voter access.
"The new Georgia voting laws are reminiscent of voting impediments that were passed at the end of Reconstruction to prevent many Americans from voting. Regrettably, we feel compelled to move our film production work from Georgia to another state."
Newsweek has contacted the Georgia Film Board for comment.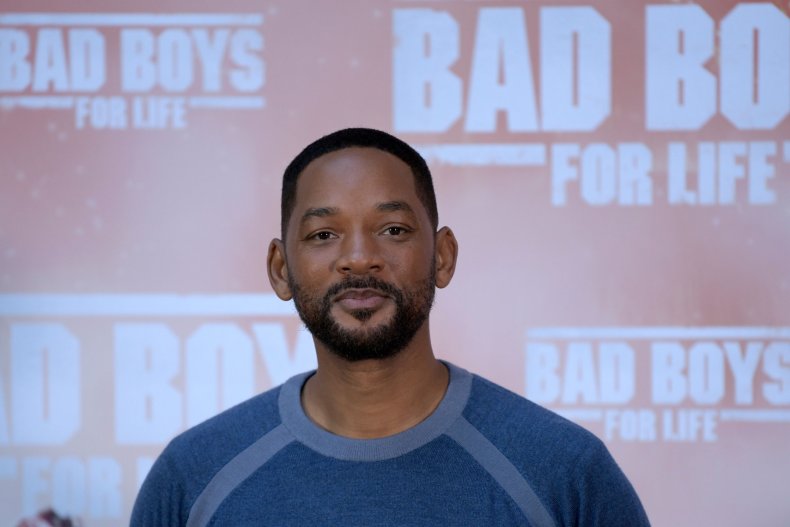 Emancipation was due to begin filming on June 21, 2021, and follows a fugitive from slavery on a brutal journey north from Louisiana. Filming is expected to take place there now instead.
Georgia's new election law limits absentee ballots and early voting, restricts ballot drop boxes and imposes tough new voter ID requirements.
The new law also allows for the Republican-controlled State Election Board to take over any county election boards that it considers problematic.
The peach state boats extensive production infrastructure and has been home to a number of major Hollywood productions over the past few years.
However, Hollywood threatened to boycott Georgia back in 2019 over the restrictive "heartbeat" anti-abortion legislation.
Following the passing of the new voter laws, Georgia Film Office Director Lee Thomas told Newsweek that "film production has never been busier" in the state.
"Just this week, land formerly occupied by a GM plant in Atlanta was purchased by a company with plans to develop more than 500,000-square-feet of film studios," Thomas said.
"This will be a welcome addition to Georgia's more than 3-million-square-feet of existing stage space, as we have been scrambling to accommodate all of the projects locating in the state.
"The Georgia Film Academy is training a record number of Georgians for industry careers, we appreciate the relationship we have built with this major Georgia industry, and we look forward to the continued success of film and television production in Georgia."