Will Smith Lists 'Fresh Prince' Mansion on Airbnb—Here's How to Book a Stay
Will Smith has just unleashed a wave of nostalgia on an entire generation of Fresh Prince of Bel-Air fans by listing the famous mansion from the show on Airbnb and confirming a 30-year cast reunion.
The California property was the setting for the beloved NBC sitcom that ran from 1990 to 1996 and Smith has revealed he is working with the mansion's owners, "who are allowing me to list it!"
"It's just as fly as it was when I first rolled up the driveway," Smith wrote in the Airbnb description for the house which is listed as: "The Freshest Los Angeles Mansion Around."
He adds: "And this time, I'm handing you the keys so you'll have my wing of the mansion all to yourself—but my sneaker collection is off limits, aight?"
Currently, due to COVID-19, all guests who request to book must be Los Angeles County residents and currently live in the same household to minimize risk.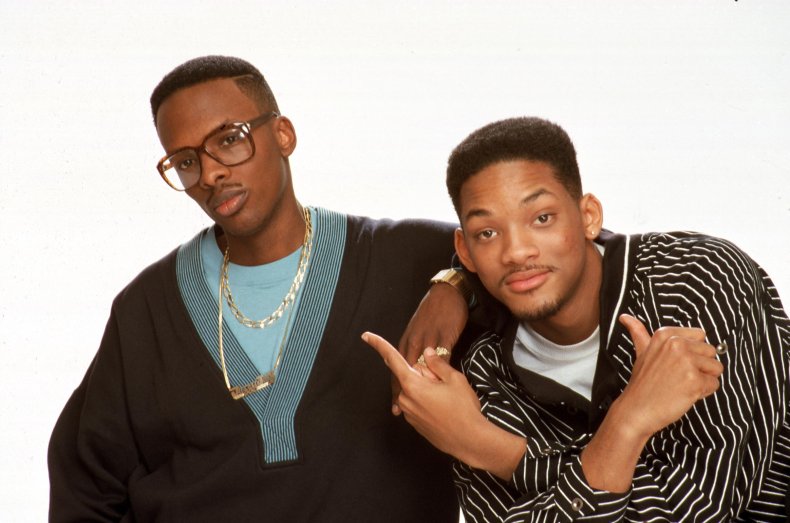 "It's your crib for the night, so feel free to act like you own the place," Smith continues in the description. "My wing of the mansion includes my bedroom (great for naps), a full bathroom (great for spitting bars in the shower), pool area (great for dips), an outdoor lounge, and the dining room (great for eating obviously). And you gotta do it like my guy DJ Jazzy Jeff so don't forget your sunglasses!"
Overnight bookings are priced at just $30 and are available for five specific days (Oct. 2, 5, 8, 11 and 14). Booking opens September 29.
Smith states that the bookings are "not a contest" so those interested should simply try to book as normal on the available dates via the Airbnb website.
Some "royal perks" included in the booking are the opportunity to "lace up a fresh pair of Jordans before shooting some b-ball in the bedroom," and to soak up the sun "poolside on luxe lounge chairs." All meals will be served on "silver platters," of course.
Smith's longtime collaborator DJ Jazzy Jeff and a socially distanced mansion concierge will welcome visitors virtually.
Fresh Prince fans also have the Banks family reunion to look forward to as Smith teased an HBO Max special with Tatyana Ali (Ashley), Karyn Parsons (Hilary), Joseph Marcell (Geoffrey), Daphne Maxwell Reid (Aunt Viv from seasons 4 to 6), Alfonso Ribeiro (Carlton), and DJ Jazzy Jeff (Jazz).
The news of the mansion's Airbnb listing comes as Smith announced a reboot of the show last month, with streaming service Peacock picking up the dramatic retelling of the story for two seasons.
The reboot came about when a viral YouTube fan-made trailer caught Smith's attention.
Made by super-fan Morgan Cooper, Bel-Air depicts the journey of Smith's character who left West Philadelphia after being arrested with a gun on him to live with his wealthy uncle and his family in Los Angeles for a fresh start.
"I had NEVER envisioned revisiting the Banks family in this way," Smith wrote on Instagram last week.
"We knew this was special, so we called @ryokanproductions and asked him to lead the team (he wrote on The Wire) and he said YES! Months of writing, developing and pitching... and now it's happening. 'Bel-Air' got a TWO SEASON order, debuting in 2021 on @nbc's streaming service @peacocktv.